The Resurgence Of A Carbon-Based Industrialised Community
By: Brindaveni Naidoo
---
South Africa sits on the verge of a dilemma – the collapse of the coal industry and all that it represents – or the resurgence of a new and sustainable coal-based industry.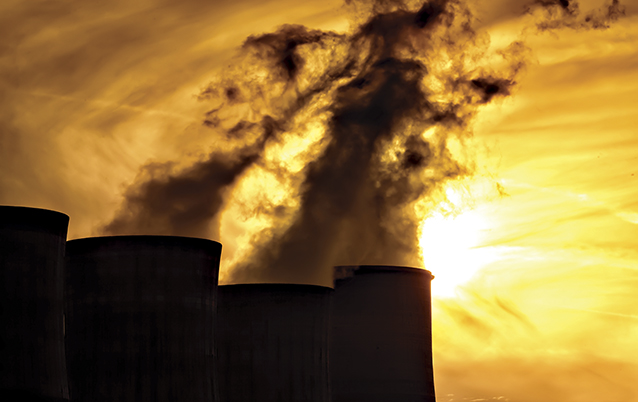 Image: ©iStock - SA has to provide secure, inexpensive and clean energy to develop its industrialisation.
South Africa has the technology options but has it the will to move into the new coal frontiers with its required infrastructure capabilities, skills and capacity? This is a critical question posed by Professor Rosemary Falcon from the University of the Witwatersrand.
She states that if South Africa wishes to compete in the global economy it has to provide secure, inexpensive and clean energy to develop its industrialisation; and with that comes the source of carbon-based industries that can never be replaced by wind or sun.
"As much as the world tries to move away from the use of coal, South Africa and many other nations remain coal-dependent, with a future which could go one of either ways – namely, a collapse of the coal industry or the resurgence of a new and vibrant carbon-based industrialised community," explains Falcon.
Adding to this, she says that given increasing emission constraints and the impending implementation of carbon tax, many believe that the age of coal is almost past. "But what seems like an inevitable demise of the traditional source of the country's energy and chemical foundation may well be the beginning of an exciting period of innovation and expansion into new, highly efficient, emission-controlled coal-based technologies in the region. Such innovation is vital for the country, as the storage of carbon dioxide is not commercially possible in this country."
For example, she refers to the circulating fluidised bed combustion (CFBC) technology, which is a rapidly commercialising clean coal technology that enables the usage of the abundant low-grade coal and opportunity fuels (biomass and municipal wastes) that presently cannot
be exploited.
"CFBC technology promises lower greenhouse gaseous emissions, and meets local emissions targets for new plant with lower water usage than conventional electricity generating technology," says Falcon.
"Being smaller in size and capacity than the country's conventional six-pack power stations, a CFBC plant has the potential to be of use as a less-expensive replacement for older large-scale power plants as well as old industrial scale boilers. New independent power producers (IPPs) are already planning to introduce CFBC technology into this country and in areas where coal is best sourced and power and heat are
most needed.
"Such developments would preclude the need for large quantities of coal transported over long distances to large-scale power plants. Such examples of planned introductions include the Kuyasa CFBC IPP associated with Delmas Colliery, Khanyisa CFBC IPP, an Anglo American initiative designed to use discards in the Witbank area, and several IPPs under consideration on-site in the Waterberg Coalfield. Other CFBC IPPs are also being introduced in neighbouring countries."
In an attempt to develop the CFBC process further for specific use in this country, a collaborative project has been initiated by Wits University Clean Coal Technology Centre in collaboration with the CSIR, Eskom, North West University and others to develop a National CFB Test Facility in South Africa.
In this way, it is hoped to localise the technology, to significantly improve its performance, reliability and ability when using the coals and waste fuels in the region, and to develop the skills and capacity locally for its implementation. A CFB test facility in South Africa will provide the knowledge to ensure energy security, environmental protection, economic growth and affordable energy. The CFB project team has established contact with all the predominant coal technology stakeholders locally, and received overwhelming support for this initiative. A proposal has been drafted for the Department of Science and Technology to establish the facility as a national initiative.
Another clean coal technology, which is under consideration, is induction plasma gasification. This is gaining interest as a clean coal technology whereby coal of any quality is gasified under extremely high plasma-induced temperatures to produce syngas, which can be used for power generation or chemical production.
"Such a plant is currently being piloted at the Hwange Colliery, Zimbabwe where coal will be supplied on-site. Similarly, Integrated Combined Cycle Gasification (IGCC) of coal is under review. This is a highly sophisticated process currently being introduced elsewhere in the world, and, as yet, needs to prove its acceptability elsewhere and in the South African context," Falcon explains.
Falcon also refers to supercritical and ultra-supercritical pulverised fuel boilers that are considered to be the most efficient coal-fired processes in the world at present, with the Medupi and Kusile power stations being local examples. "In the case of the latter examples, large quantities of coal are required, and, while Grootegeluk is the colliery destined to supply Medupi, no tied colliery (on-site supplier) is readily available for Kusile, hence the issue of infrastructure for easy accessibility from coal mines in the region of each boiler plant siting."
In reference to the current Waterberg, Soutpansberg and Tuli coalfields, where abundant coal lies, Falcon states that the question then arises – whether first to move the new clean coal plant to those areas at this early stage and then have long transmission lines or for infrastructure to carry the carbon-based products to the industrial centres of the country; or second to transport the coal from those coalfields to the plant sited in the current conventional industrial centres. "Developing industrial hubs at the point of power may rather be the answer – but this requires long-term vision."
"An example of a current classic dilemma is that of Transnet's rail line from the Waterberg Coalfield to Richards Bay via Witbank and the currently operating power plant in the Mpumalanga area. The question arises: Will coal be required for use as export products and as power station feedstock in the Witbank area or not? Can it, in fact, not be used more effectively in smaller cleaner power-generating units at the point of origin? In fact, should the line be built at all? That is the question."
Falcon states that whatever the outcome to such dilemmas, South Africa, and, indeed, her neighbours, are well endowed with abundant inexpensive coal, which can supply security of energy in new, clean and cost-effective ways, thereby offering to ensure expansion of sorely needed power-hungry industrialisation in the region.
"By using such resources, South Africa will be following in the footsteps of many first-world and third-world countries which have recognised the value of those resources as a means to future national development and improved quality of lives for the millions without energy in those regions," Falcon concludes.
---