---
Tina Eboka, engineer and group MD of the state-owned NTP Group of companies, tells Nechama Brodie why a career in science can provide the perfect foundation for a future in leadership.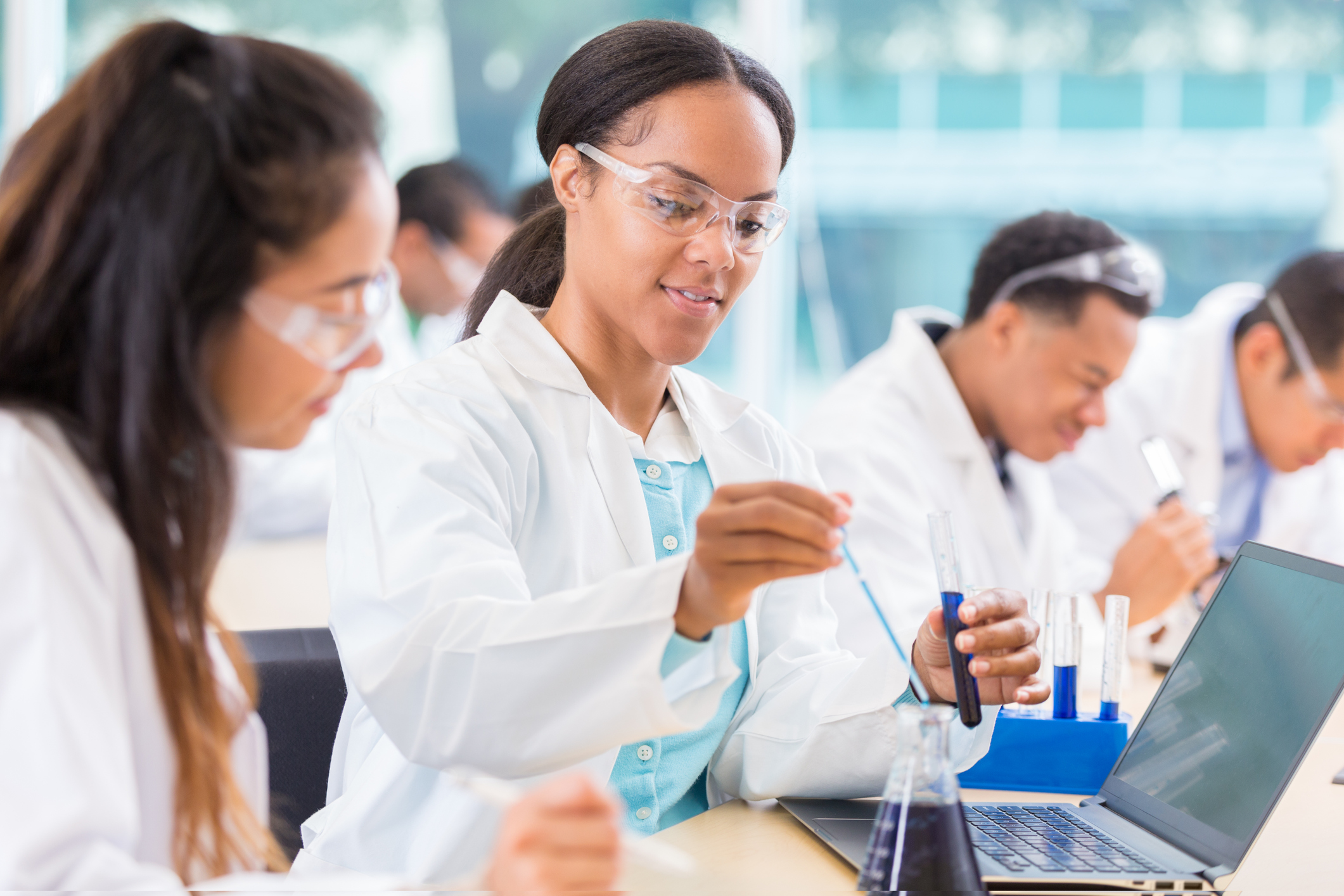 Image: ©iStock
"What are the things that bind us together?" asks Tina Eboka, group MD of the state-owned NTP Group of companies. NTP is a subsidiary of the South African Nuclear Energy Corporation (NECSA) that produces and sells radioactive isotopes on the global market, predominantly for use in nuclear medicine. It's a billion-rand-a-year business.
For Eboka this is more than a rhetorical question. She holds degrees in applied mathematics and textile engineering, and is eloquent about both the metaphoric and tensile properties of fibres. "When you can appreciate not only the chemical and physical structure of a thing," she says, "when you see how fibres are used, everywhere, how you can string and weave them together to create a stronger piece… that is when you start to really think about the energies of an organisation, about culture, what pulls it all together. You can see how even the smallest component, a micron of a fibre, adds value."
Eboka's own story is both familiar and remarkable, a South African paradox. She was born and grew up in semi-rural KwaZulu-Natal, walking to and from primary school each day until she moved to high school and became a boarder. She wanted to study engineering at the University of Natal, but was not allowed to register, so she eventually signed up for a "BSc in I don't know what" at the University of Fort Hare.
During a period of political unrest at the campus, Eboka left and got a scholarship to study overseas, at Oneonta, in upstate New York. "I went to study civil engineering," she says, "before I discovered that there were a lot more engineering disciplines to choose from." She graduated as an industrial engineer with a major in applied mathematics, and then moved to Philadelphia to complete a second degree in textile engineering.
After studying and working in the US, as an adjunct professor and then chief textile engineer, Eboka realised that, while engineers were the people who kept things going, they were never involved in the decision-making processes in the boardroom. "Directors and designers would choose which product, what to sell, how to market it. But the engineers, whose job it was to worry about production and quality, were not in on those meetings."
Eboka applied herself to the problem, and decided to enrol for an MBA so that she would be able to "really connect the dots. Leadership is about strategy and implementation," she adds. "Not just figuring out the known and the unknowns, but about finding the path between the two. The MBA process," she says, "sort of trained my interest where I operated best."
Over a career now spanning 25 years, working as a manager and consultant in both the private and public sector, Eboka's experiences have taught her how to integrate her disciplines, allowing her to specialise not just in leadership, but also in much-needed transformational change management.
"People who tend to do well in science and maths are generally intelligent people," she says. "I don't want to say 'smart', because sometimes we are not street-smart, or we don't have emotional intelligence. You have to be comfortable with science knowledge, but you also have to recognise that is not what will set you apart.
"Science has not changed over the years. There are things that are known, that can be proven, or can be tested. That is a given. It's all the other bits around it that link humans with the science; that is what makes a difference in leadership. Not remembering formulas. It's the other bits that people in science class were never taught – not just IQ, but EQ and SQ. In leadership you need all three attributes. But this is one of the strengths of women," she adds. "They have, inherently, all of these things. It's a matter of knowing when to apply them best."
---