The Business Behaviour We Deserve
---
Economic upliftment of a broad section of South Africans is at the core of government initiatives. It's part of measures to transform a divided nation that still grapples with harmful effects of policies from the past, reports Sandile Luthuli.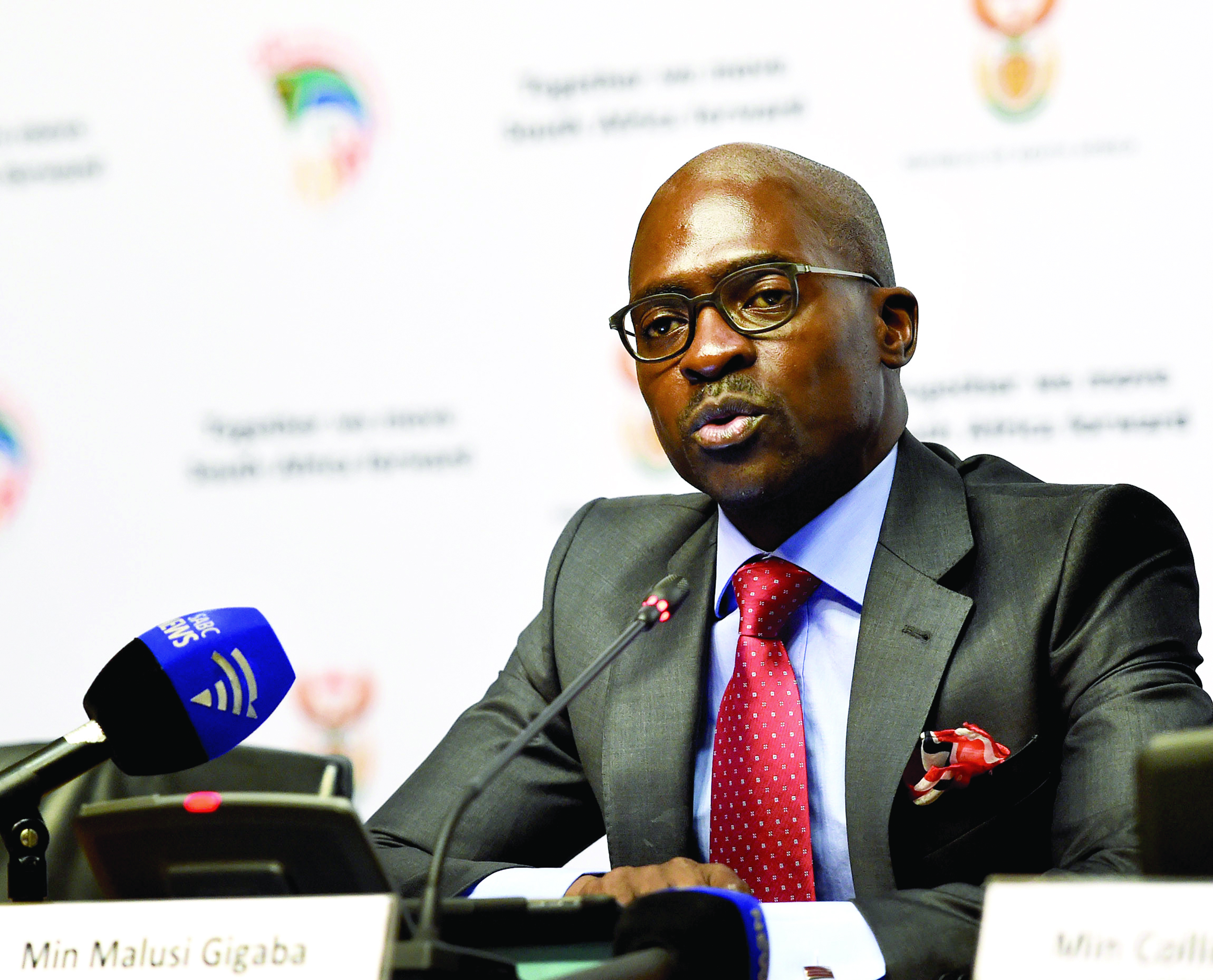 Upliftment is hard and almost impossible if South Africa's economy remains in the doldrums. At the moment, the country's economy is projected to grow around  1 per cent instead of the required 6 per cent, so that more jobs for more people can be created. Worse, three respected international rating agencies  – Moody's, S&P and Fitch – lowered the South African government's long-term credit rating from stable to negative. This was due to a combination of factors – most of which stem from the handling of government debt and an uncertain political environment – that sapped investor confidence.
Despite economic hiccups, government presses on with its development mandate, and there's growing realisation that the state alone cannot carry the burden of achieving economic transformation for the benefit of all South Africans. More than ever, help from business is vital. There's a realisation that role players in the private sector need to stop grumbling or pointing fingers – but they have to step into the ring and be part of finding solutions towards transforming the country's economy.
Despite 23 years of democracy, the economy is still in white hands. This ownership pattern is widely viewed as a stumbling block to transformation. Malusi Gigaba, the newly appointed finance minister, does not mince his words in calling for white business to play its role in transformation.
"The economy of today still reflects our colonial and apartheid past," Gigaba says. "We need white businesses to champion transformation and view it within the commercial interest of business."
Vusi Gumede, a professor at the University of South Africa and the head of the Thabo Mbeki African Leadership Institute, also bemoans ownership patterns of the country's economy. "The socio-economic challenges South Africa faces are racially based because of the structure of the economy, which is still largely in white hands. Because we have not directly addressed this historical injustice, reconciliation remains a pipe dream," Gumede says. "Radical socio-economic transformation is the answer to South Africa's reconciliation project. Nation-building is critical, but it will not succeed if the material conditions of the many do not improve."
According to Gigaba, policies and programmes that respond to economic needs are necessary, as well as the need for white business to help the economy grow by supporting businesses owned by women, youth and black people in general. "The most difficult challenge of our time is to transform the South African economy and to grow it inclusively," Gigaba says. In general, the minister feels that the economy is highly unequal and monopolised, with low competition and high barriers to entry.
Gigaba echoes the widespread view that corporate South Africa needs to care not just about the bottom line, but also positively impact the environment around them. Given the country's dark past of economic exclusion, there couldn't be a more convincing case of getting all hands on deck to make the country a better place. For that to happen, bold leadership on the part of government and business is needed.
While South Africa's political transition in the early 1990s was remarkable, some commentators warn against complacency over what was achieved and call for all South Africans to join hands and work towards changing the status quo. Albie Sachs, a struggle stalwart and former Constitutional Court judge, says: "We should not be longing for a new Mandela-like figure to lead us miraculously out of our problems. As before, what is needed is an immense amount of hard work and a huge amount of hard talking by hundreds and thousands of people."
Growth of SMEs
At least there's agreement in the country that entrepreneurship is one of the effective ways of ensuring economic inclusion for many South Africans. Over the years, government has come up with many programmes and agencies to stimulate this sector. Today, there's even a Ministry of Small Business Development.
Small and medium enterprises (SMEs) have been identified as productive drivers of inclusive economic growth and development in South Africa and around the world. Some researchers have estimated that local SMEs make up 91 per cent of formalised businesses, provide employment to about 60 per cent of the labour force, and total economic output accounts for roughly 34 per cent of gross domestic product.
While contributing significantly to the economy, SMEs foster diversification through their development of new and unsaturated sectors of the economy. In addition, innovative and technology-based SMEs can provide a platform for local, regional and international growth, especially in Brazil, Russia, India, China, South Africa (BRICS) economies.
SMEs are considered an important contributor to the economy as drivers for reducing unemployment, especially since the formal sector continues to shed jobs.
One corporate entity that has led the way towards effecting transformation is the Johannesburg Stock Exchange (JSE), the oldest existing and largest stock exchange in Africa.
Late last year, the JSE announced that listed companies would be compelled to disclose their black economic empowerment records at the end of each financial year. The move, which came into effect this year, makes race and gender empowerment a condition of listing on the JSE.
If listing on the JSE results in economic benefits, the spoils should be shared widely by all, the reasoning goes. The JSE's requirements on transformation are twofold. One part is focused on "racial diversity disclosure at board level", and the other part speaks to mandatory publication of verified broad-based black economic empowerment scorecards on companies' websites. "More than 20 years into our democracy, our economy has still not completed its transformation," said the JSE in a statement at the time.
The JSE's move was well received by black formations such as the Black Management Forum (BMF). "We would firstly like to thank the JSE CEO Nicky Newton-King and her team for the engagements that we have had with them, which ultimately resulted in including race and gender as part of the listing requirements," BMF President Mncane Mthunzi said then.
"This is a great victory for transformation. We believe that these listing requirements for companies to disclose their transformation positions will compel them to take transformation more seriously."
In addition to promoting ownership, the JSE also believes in "impacting the ecosystem in which we operate". In 2016, the JSE launched an enterprise development programme aimed at helping emerging black stockbroking firms to grow. As part of the programme, the JSE paid R6-million to qualifying black stockbroking firms.
The JSE's move is commendable in light of poor transformation at corporate level. Recent figures show that the percentage of black CEOs within South African's top 40 companies has decreased from 15 per cent to 10 per cent. It's a picture that the BMF wishes to help drastically change.
The BMF believes that government should aggressively push for transformation. "I would say government has lacked a bit, and transformation is not as critical to corporate South Africa to make sure that it improves or progresses," Mthunzi says. "There are no consequences for lack of transformation and, as long as there are no consequences, people will do as they please."
The BMF is prepared to "leverage legislation and all these policies that are in support of transformation to use that as a spear to make sure we achieve what we need to achieve". Particularly galling to the BMF is that "even the Constitution supports transformation, but we are scared to use these pieces of legislation to make sure that we get that outcome".
What government needs to do
It would be foolhardy, even dishonest, to place all the responsibility for the country's economic woes at the door of corporate South Africa.
Steven Friedman, an academic and newspaper columnist, believes that it's important for government and business to share the same view on what needs to be done to promote economic growth. To him, rhetoric alone is not a solution.
"The country's racial divisions ensure that government and business do not share the common goals which, for example, produced change and growth in Asia," Friedman says.
"At the time of negotiating and assuming power, the ANC recognised that it could not impose change, since this would scare away capital. And it did not develop an effective strategy for negotiating with power holders in the private economy. The result was a gap between rhetoric and detail."
Friedman's advice seems pertinent in the light of the economic outlook downgrades of earlier this year. It's also handy at a time of talk about a captured Treasury. Even so, he believes government and business can still work together. He cites David Yudelman, a former academic at Wits University, who wrote in his book The Emergence of Modern South Africa: "Even when business and government dislike each other, they need each other and [need to] find ways to co-operate to keep the market economy afloat."
If the new Treasury leadership plays its cards competently, it could prove him right yet again. Most importantly, governance and ending a culture of political infighting – seemingly motivated by political factions eager to loot state resources, one of the reasons for the economic outlook downgrade – are key.
A clear economic direction from government will go a long way towards motivating business and investors to take the South African economic landscape seriously. Dr Mzukisi Qobo, deputy chair: SA Research Chair on African Diplomacy and Foreign Policy at the University of Johannesburg, puts it well: "Government needs to send a clear and strong message about the direction of economic policy. This must be followed by a bold set of actions that could immediately restore confidence and gain the support of the private sector. There's also a need to restructure state-owned enterprises, improve efficiencies and restore good corporate governance."
It's time for government to exhibit ethical leadership that inspires and that helps fight against unethical behaviour and corruption. The importance of the role of leadership is supported by Chief Justice Mogoeng Mogoeng's statement that "if there ever was a time to embrace ethical leadership, that time is now".
Speaking at the Serious Social Investing Conference at the Gordon Institute of Business Science, Mogoeng said it was important for leaders, both in the public and the private sector, to espouse the characteristics of ethical leadership to ensure that the country moved forward in a direction which sought to undo the wrongs of the past.
"[Ethical leadership] really isn't an option but a national imperative, because when you are a leader, you have the authority to influence those you lead, and it is what you do that largely determines what those who follow you are likely to do… We are where we are as a result of what unethical leadership did to us as a nation," Mogoeng said.
Sachs, the veteran judge, agrees: "In dealing with the serious challenges we now face, we need the same courage and determination we had in the days of the struggle. But the energy has got to be different. We need fewer shrill, self-serving polemics and greater civility towards each other, as well as more openness on the side of ourselves, the former freedom fighters, to the many challenging and even disconcerting ideas coming from others."
Conclusion
So government and business need each other to stimulate economic growth and push for transformation. Transformation cannot happen in a stale economic environment full of distrust and confusion.
Ethical leadership could be the catalyst needed for change. It might just inspire business to do the right thing.
---