---
Talon International brings a revolution to the shirt collar with new patented IP innovation.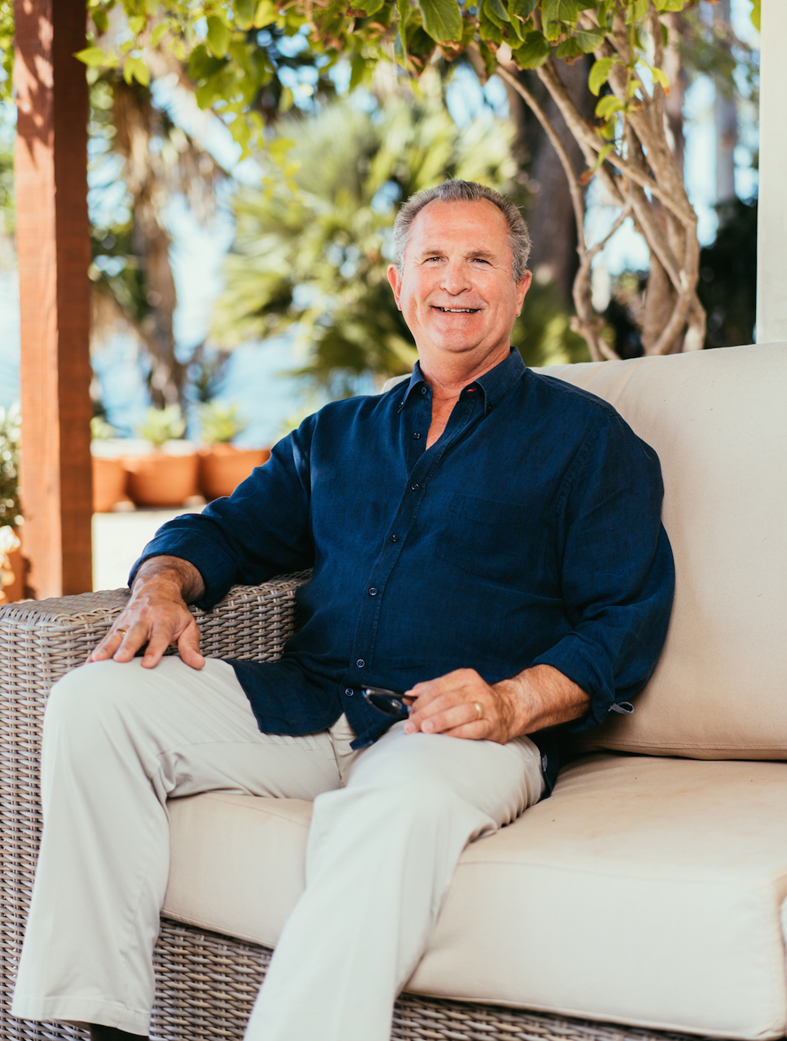 Image: Herman Roup
Talon International, the company that has developed the modern zipper, has recently been granted a US Patent for the "Flex Collar"; Expandable Shirt Collar Stand and Shirt with Same, patent number 9,756,879 B2.  This new patent is another example of revolutionary technology that Talon International has introduced to the garment industry.
Talon's stretch technologies are being marketed under the names of TEKFIT and ADJUSTEC. Now Talon has patented and patent pending solutions that bring comfort from neck to the lower abdomen.
Approximately 15 years ago, Talon started a collaboration that led to the ground breaking textile technology that transforms the waistband in the United States. The technology was to address the common problem of men's rigid waistbands that could not stretch, control and adjust.  This innovation has revolutionised the comfort in pants, giving an almost magical waistband that provides extreme comfort without the use of elastic and eliminates the ageing and crinkling look of pants with elastic.
And now Talon Industries has been granted a patent to alleviate the discomfort in collars.  There are two primary reasons that cause collars to choke our necks: the shrinking of the shirt during washing and the change in our bodies caused by stress or weight. Men especially encounter this discomfort in their dress shirts, grasping at their collar to loosen it and to allow themselves to breath. With the use of proprietary equipment, processes, garment engineering, and materials, the "Flex Collar" technology ensures that collars that choke are a thing of the past.  Not only does this innovation allow collar to stretch between 0.5 to over an inch, it prevents the collar from shrinking.
US based apparel companies have quickly recognised the significance of this technology and how it will transform the industry. Early adopters of the Talon's "Flex Collar" technology in formal shirts are Van Huesen, CALVIN KLEIN, Geoffrey Beene, TOMMY HILFIGER, Arrow, Michael Kors, Chaps, Eagle and IZOD.
Herman Roup, President of the TEKFIT/ADJUSTEC Division of Talon says: ""At Talon we are all about innovation! This company has an amazing history; the inventor of the original Zipper, first zipper to be used in outer-space, and now, innovators of various stretch technologies." Roup adds that Talon Industries have many more patents that are pending as well as a robust research and development pipeline. A couple of examples of these innovations include: how to make women's pants gapless in the back and improved slimming and control features to women's jeans and trousers."
Who would have thought that an original zipper company would evolve to become one of the Apparel Industry leaders in stretch technology. However, this small company based out of Woodland Hills, California is leading the charge in innovation.  Tens of millions of products containing TEKFIT & ADJUSTEC technologies have already been sold, and Talon's innovation is sure to be adopted around the globe.
Not surprisingly, there are already imitators trying to knock off this patent, producing their versions of stretch collars and in certain cases, infringing on Talon's patent. However they have an uphill struggle as the technology involved has taken years to perfect and imitation goods will not have the performance and aesthetic features OF A FLEX COLLAR. Shirt buyers should be aware and look for the real thing.
---