---
Continued sluggish growth and market uncertainty have seen a greater focus on supply chain management as a means to dramatically lower overall costs.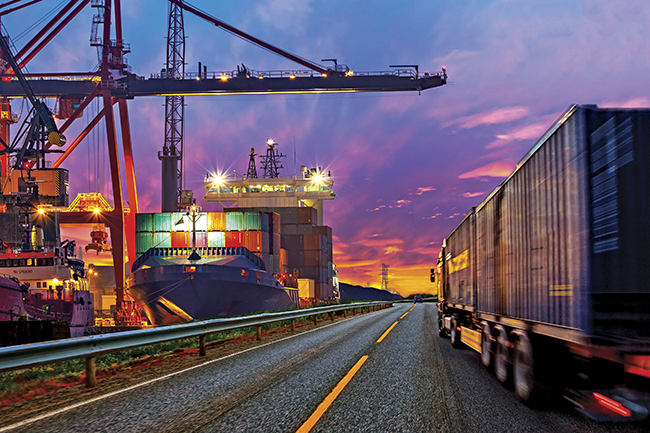 Image: ©iStock – nightman1965
According to Khutso Sekgota, a supply chain associate director at consulting firm Deloitte, third-party sourcing (direct and indirect) amounts to between 60% and 70% of a company's costs.
Given that supply chain efficiency and cost containment remain critical to the mining industry, mining companies, in particular, are looking at intelligent planning, with a focus on accessing opportunities to minimise costs and maximising profits in real time, thereby contributing to a healthier bottom line.
According to Sekgota, the intelligent planning programme includes collaborating with infrastructure and logistics providers and associated industry players, in order to align production plans with capacity, supply and demand. It also includes optimising crushing, separation and smelting processes at the mill to maximise throughput, as well as overcoming workforce shortages, ensuring compliance with labour regulations and allowing time for training. Lastly, it includes tracking and forecasting grade and quality of coal and ores.
Sekgota explains that multinational mining companies operating in South Africa and Africa are au fait with the huge costs associated with supply chain management (SCM) and have strategically positioned the chief procurement officer (CPO) to drive down costs in order to maintain profitability. Mid-tier and smaller companies, meanwhile, are only just realising that SCM holds the key to significant cost savings.
These companies are subject to the same cost pressures, but have limited buying power to influence the procurement process, he states.
Owing to cash-flow constraints, which would otherwise enable mid-tier and smaller companies to implement the digital imperative required to improve cost reduction, Sekgota advises these companies to adopt a modular approach.
"Mid-tier and smaller self-funded companies will have, instead, to test an isolated area of the SCM value chain and implement it incrementally if it proves to be successful, instead of rolling out a massive capital spend that increases their indebtedness."
Given the importance of the task, the role of the CPO has become a strategic lever in achieving optimum cost reduction and increased profitability.
According to the recent Deloitte Global CPO Survey 2017: Growth: the cost and digital imperative report, high-performing CPOs deliver regular increases in savings, are focused on security of supply, and are more effective at business partnering than their peers.
The report identified seven key capabilities that are critical for high performance: executive advocacy, stakeholder alignment, decision-making, talent strategy, talent investment, talent capability and digital procurement.
Owing to the prolonged commodities downturn and subsequent job shedding, good skills sets and talent have been lost, Sekgota adds.
"Now that the commodities cycle seems to have bottomed out, industry is realising the extent of the gaping talent gap, and the need to rapidly develop the relevant talent and equip them with digital know-how. This is imperative, as digital transformation is regarded as a strong enabler of economic growth, enhanced productivity and reduced operational procurement."
Digital supply networks (DSN) tie in all of the elements of the supply chain, from design to end customer.
The report also highlights the importance of adopting the digital platform for procurement success, as it assists in accessing supplier market information and business intelligence data. DSN assists companies in navigating economic and financial uncertainties, and enables the business to partner with stakeholders to realise cost-management strategies that improve cash flow.
In addition, digital intelligence helps companies to gain a competitive advantage through innovative cost-management approaches and new business models, and helps to reduce the impact of economic uncertainty by using hedging, predictive forecasting, supply chain management and supplier risk management approaches.
Included in the digital trend is the rise in the use of analytics and the role of robotics in the automation of repetitive processes to dramatically reduce costs.
---