---
Funding and support for the arts is hard to come by. Sungula Nkabinde and Puseletso Mompei explain why.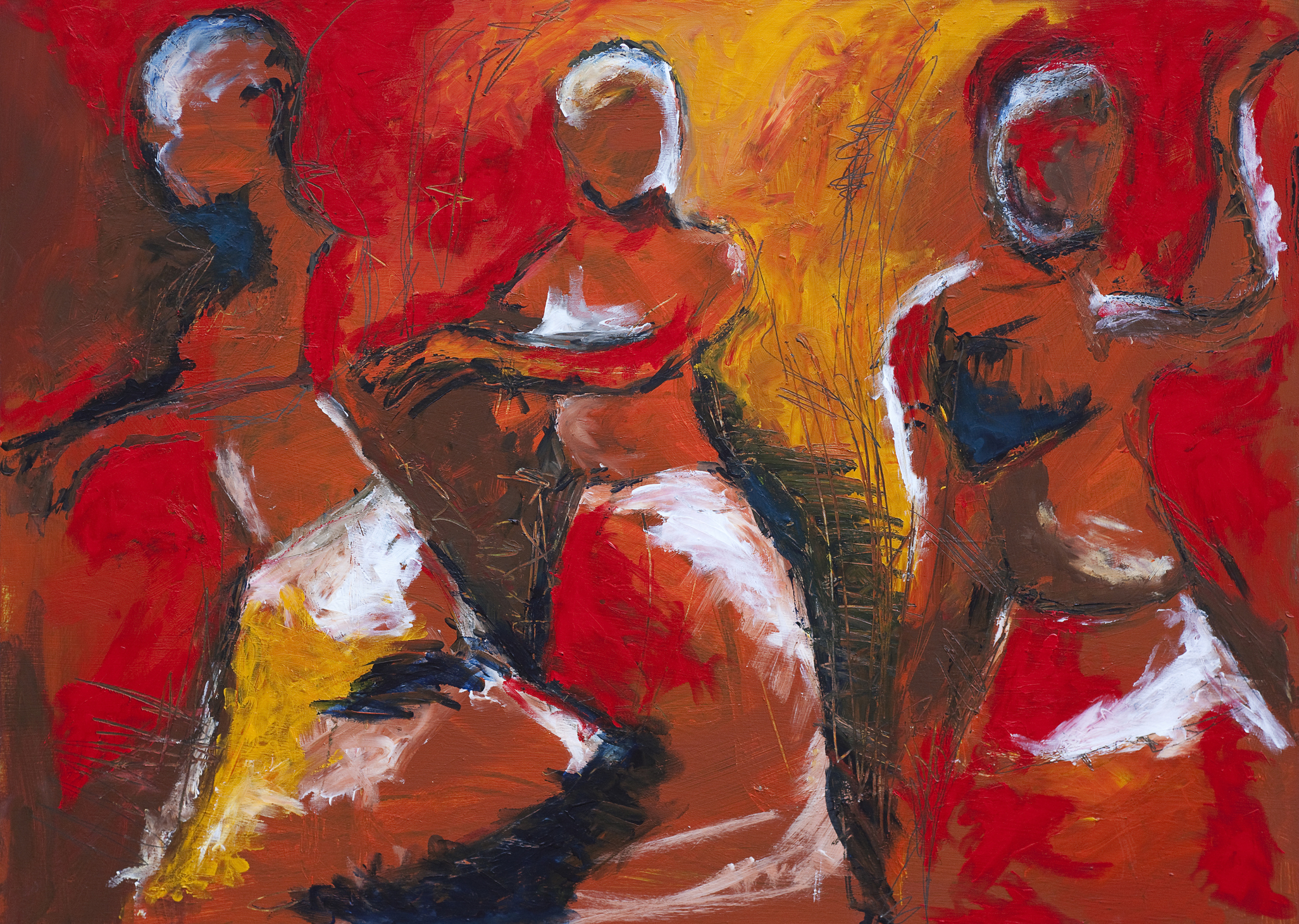 Image: iStock© Claudiad - African dancers
Given the numerous social ills that plague South Africa and its people, there are many who think that arts and culture, or a career in arts and culture, are luxuries that a society like ours cannot afford. That is why corporations have to get involved if we are to preserve and harness the country's many talented citizens.
"Yes, South Africa has some serious issues requiring the attention of national government – unemployment, poverty, education, healthcare and so on," says National Arts Festival CEO Tony Lankester. "But the arts are also important. They provide the basis for shaping a country's identity and promoting its culture. They create jobs. They attract tourists. Arts and culture are part of  the solution."
"Allowing people to tell their own stories is empowering for both the creator and the audience," enthuses Jessica Glendinning, administrator of the Arts and Culture Trust (ACT), the oldest arts-funding agency in democratic South Africa. "Art gives us the chance to see ourselves reflected back in someone else's story. It allows us to connect with those who appear outwardly different to us, while recognising and celebrating what is uniquely ours. In a country so focused on divisions, the first is important. In a country struggling to find its identity after centuries of colonial and apartheid rule, the second is essential."
The financial case
With large events like the National Arts Festival, which according to Lankester contributes R340-million annually to the economy of the Eastern Cape, there is also a financial case for arts and culture to be advanced as part of the drive to improve overall quality of life in certain regions. In fact, the sector is estimated to contribute  R90,5-billion to the economy and employs 560 000 people, most of whom are under 35.
Advancing arts and culture is often seen as government's responsibility, but corporates have to get involved. And so they do. Along with the National Arts Festival, South Africa's biggest events – including the Cape Town International Jazz Festival, the Joy of Jazz Festival in Johannesburg and MACUFE in Bloemfontein – are sponsored by big business.
Smaller regional events – such as Mpumalanga Comes Alive, the Marula Festival in Limpopo, the Cape Town Festival and Suidoosterfees in Cape Town, Ilembe Lifestyle Festival in Kwazulu-Natal, Diamond and Dorings in the Nothern Cape, and Mahika Mahikeng in the North West province –  are also supported because they play an important role in showcasing local artists, providing opportunities for local business, and giving opportunities for local audiences to enjoy and participate in the arts.
Channelling funds
Corporate sponsors and partners who support the arts range from financial services giants Nedbank and FNB, to the energy company Sasol and telecommunications entity MTN. Most of these funds are funnelled through organisations such as ACT, Business and Arts South Africa, and the National Film and Video Foundation (NFVF), in the form of grants.
Since being established in 1994, ACT has supported more than 800 projects to the value of more than R21-million. Its flagship initiative is the Professional Development Programme, funded by the Nedbank Arts Affinity Programme, and designed to support the skills development of talented individuals.
The programme gives grants of up to R60 000 to arts projects and artists across disciplines and the country. The number of applications the ACT receives annually has gradually increased to more than 800 requests for support, the same number of projects supported since the trust's establishment. On average, ACT disburses funding to between 40 and 50 projects per annum.
The film industry
Over the years, South Africa has been recognised for its outstanding talent in various art genres, but has gained particular recognition for excellence in films. However, film and television budget requirements are generally high and specialist agencies, such as the NFVF, have had to step in.
One of the NFVF's most-celebrated initiatives is the Encounters International Film Festival, the largest and longest-running documentary film festival on the African continent. As Africa's premier creative documentary festival, Encounters provides a vital platform for filmmakers and audiences through both the festival programme and other year-round activities.
Another initiative supported by the NFVF is the Tri Continental Film Festival. This vehicle's goal is to broaden audiences for social-impact documentaries, a genre that intertwines personal stories with broader social realities. It has been known to screen powerful films from South Africa and other countries since 2002 and, as a result, has gained a strong following among those keen to explore local and global issues.
Challenges remain
For other forms of art, however, despite all that is being done it is difficult to grow audiences for live performances – particularly among younger people, whose lives and attention spans are dominated by technology and social media. Glendinning says many artists struggle to get their work out to an audience and many resort to leaving South Africa to find success.
"We need to find innovative ways to bridge the gap between audiences and creators, and make spaces where people are excited to be," she says.
Another issue is that there are few resources and training centres for artists, especially away from the artistic hubs in city centres. "Artists need to have multiple skills, such as knowing how to put together a funding proposal, marketing, event planning, drawing up budgets and working with finance," says Glendinning. "These skills are not taught in school, so artists need places that can give them this training as well as support. This also extends to access to technology."
The arts and culture sector creates jobs and provides a livelihood to millions of South Africans. It produces authors whose books are read all over the world, and artists, musicians, dancers and theatre-makers who have toured the globe. Furthermore, art is essential in allowing communities avenues through which to express, interrogate and address social issues – from poverty to unemployment.
But, as DAC spokesperson Peter Mbelengwa advises, a vibrant and thriving arts sector must be supported by an enabling environment that includes all stakeholders: government; the arts community; the public; and the private sector. "Corporate social investment (CSI) plays a vital role in supporting the arts, and is essential for its ongoing growth and development. CSI is a requirement of corporate governance frameworks in South Africa, and it is incumbent on all arts organisations to consider what value they have to offer for a social return on investment," he concludes.
The Mary Fitzgerald Square in Newtown, Johannesburg, is named after Mary "Pickhandle" Fitzgerald, who is considered to have been the first female trade unionist in the country. The square is Newtown's central point, and plays host to a number of local and international performers, events and festivals.
---