Smartphone Banking: It's Not About The Tech
---
Good design should make the technology invisible, says Brendyn Lotz. And that's especially true when it comes to online banking.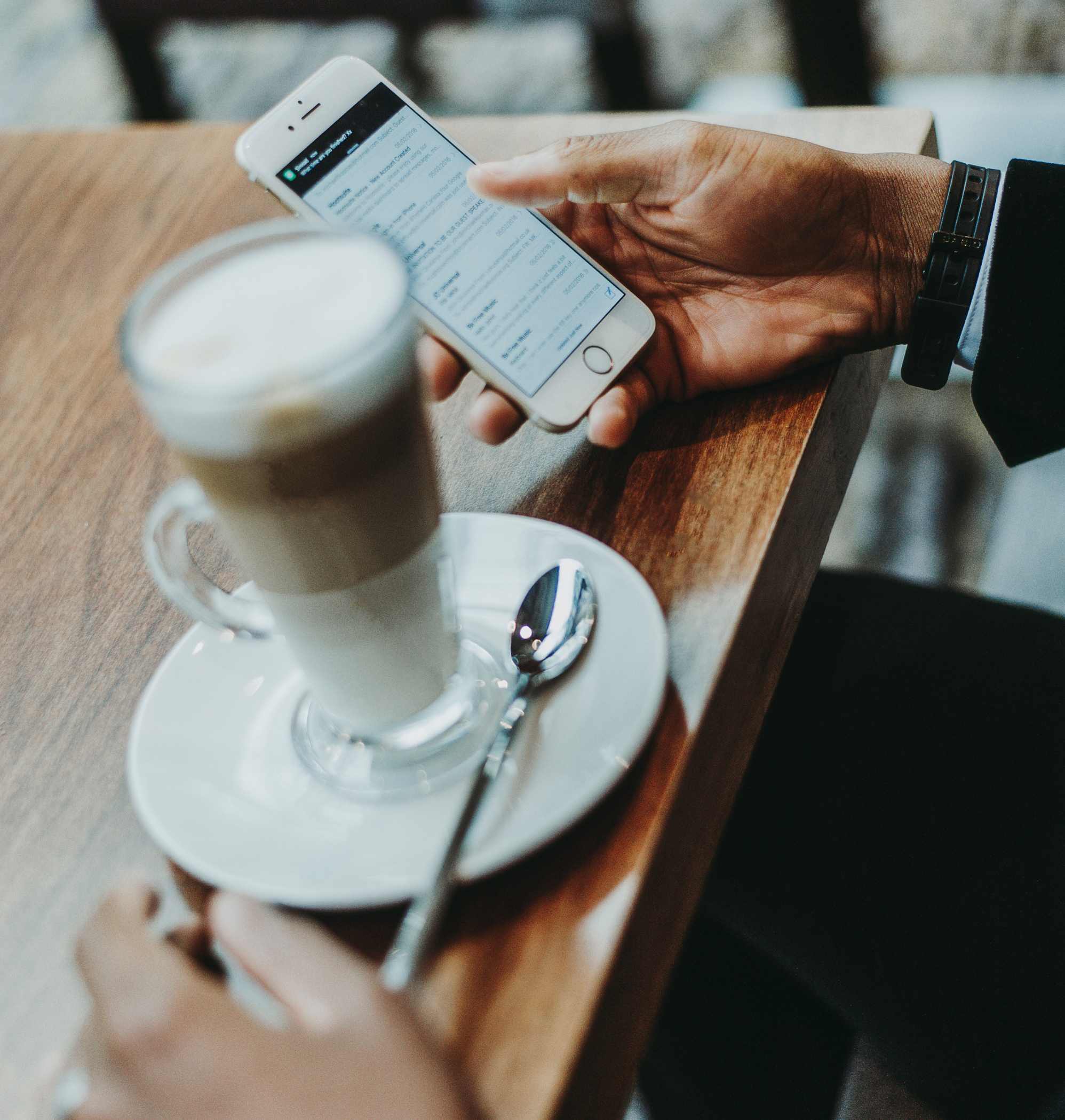 Image: ©Unsplash
Whether or not you use a smartphone app to do your day-to-day banking has much more to do with your experience using the app than it has with how clever the technology and services it offers are.
Up to now, it's fair to say that many banks have focused on making sure customers can access as many services as possible in their online and app portals, and that the underlying security is sound. That's only half the challenge, though. Getting people coming back to the app is all about the design.
Swiss army knife or simple screwdriver?
Someone with a great deal of experience in this field is Angus Brown. As the founder of eBucks, as well as Banking Acumen, Brown is well aware of what can keep users logged in and what can push them away.
"There are a lot of smartphones in South Africa and they're not just being used for calls. Smartphones are being actively used to get stuff done, and digital banking is an extension of that," he explains.
Apps get used because they are convenient, and, for that reason, they need to be simple.
Users don't want to get bogged down in a thousand offers from their bank that are of no interest to them; often a user will just want to know what their remaining balance is, and so the interface of the app needs to allow for both simple-use cases and complex ones.
At the same time, if banks have the facility for customers to buy shares on the JSE, for example, there is a business imperative to make sure that is available and marketed in-app.
Pushing lots of services, however, can make an app overwhelming and hard to navigate on a phone screen. Users just want to get to the function they need quickly without frustration.
In order to keep its core banking app lean, Standard Bank recently released Online Share Trading, a bespoke app for trading shares that helped the firm to create some separation and lessen the noise for everyday users. As Brown advises, however, caution should be taken not to create a situation where two apps cause frustration in other ways.
Conversely, ABSA's head of digital products, Brett St Clair, says his team is focusing on in-app analytics to try to predict what services customers will want, and hide others from the main interface. This, he says, will create a "simple, intuitive and hyper-personalised experience".
Security and design must work together
Factors such as security can play a role in the frustration a user could feel. "The phone interface is about a PIN. Banks have implemented a system which assumes that you have access to a keyboard, with lots of space, but many users are now on a smartphone. No one's thought this through," says Brown.
Fingerprint identification for logging, which has been implemented by FNB, can be used to streamline security, but, as one experienced developer points out, this creates a new problem: if it's too easy, customers don't always trust that it's secure.
Fundamentally, though, whether or not a user continues to use an app depends on whether it is convenient and simple to use. Factors such as security are important, yes, but user interface is the key to reaching the millions of smartphone users who aren't banking from their handhelds.
As Brown puts it: "At the end of the day, convenience trumps everything else."
---