---
Although Nxasana has stepped down from his role at FirstRand Group and the Banking Association, it's evident his contribution to the banking sector will be cherished and sorely missed in the industry.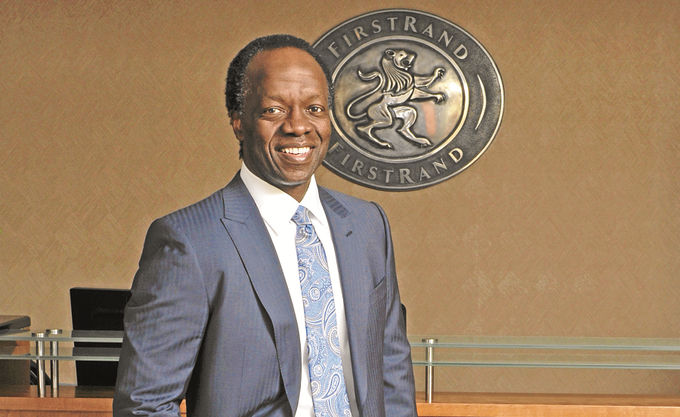 Sizwe Nxasana (©Wikipedia.org)
Sizwe Nxasana's achievements in corporate South Africa are extensive, having served as CEO in three different industries, he has built an incredible profile in South Africa, and is a public figure many aspire to.
As CEO of Telkom in the 1990s, Nxasana managed to turn a state-owned entity into a formidable ICT company. After leaving Telkom, he became one of the few black executives in the banking sector when he was appointed as group CEO of FirstRand Group. His achievements in the banking giant are as conspicuous as his passion for education and making education accessible to the underprivileged.
One of the key initiatives of the Banking Association, which Nxasana was responsible for, is finding ways in which the banking sector can assist government in achieving the goals contained in the National Development Plan (NDP). In their focal economic policy document going forward, the NDP acknowledges the activist stance the state has to play in facilitating and fostering sustained economic activity. However, government cannot be solely responsible for attaining what some refer to as "ambitious goals"; the private sector and other institutions ought to play their part as well by identifying ways in which they can contribute to the Vision 2030 mandate.
The Banking Association, under the chairmanship of Nxasana, has interacted with government at various levels, advising on matters of policy formulation and execution, as well as advising on matters pertaining to regulation within the banking industry.
South Africa's banking sector is among the most sophisticated and developed in the world, rivalling many in the developed nations. This is largely due to the regulation of the industry and maintenance of global standards.
Nxasana asserts that at some level the Banking Association contributed to this achievement: when the Banking Association interacts with the various decision makers, they do so in a unified voice, as a unified body consisting of member banks within the Banking Association, as opposed to acting in the interests of a single or faction of banks within our banking industry. This has been crucial in attaining some of the successes the Association has relished.
Mike Brown, CEO of Nedbank Group Limited had this to say about Nxasana: "Having been appointed as chief executives in the same year, I have always watched your career with keen interest. Under your leadership, FirstRand Group has trebled its market capitalisation, making it the largest bank in South Africa by market value and earnings. The results you have achieved in a very challenging economic environment speak volumes of your skill as a banker and demonstrate your ability as a leader. You have been an asset to the South African banking industry and have made a lasting contribution to its stability and success."
We, as Banker SA in association with the Banking Association, would like to wish Nxasana well in his future endeavours, particularly in his new role as chairman of National Student Financial Aid Scheme (NSFAS) and other educational programmes he's involved in.
---