---
So many to choose from, so little space. Lungelo Shezi looks at some local athletes who are at the top of their game.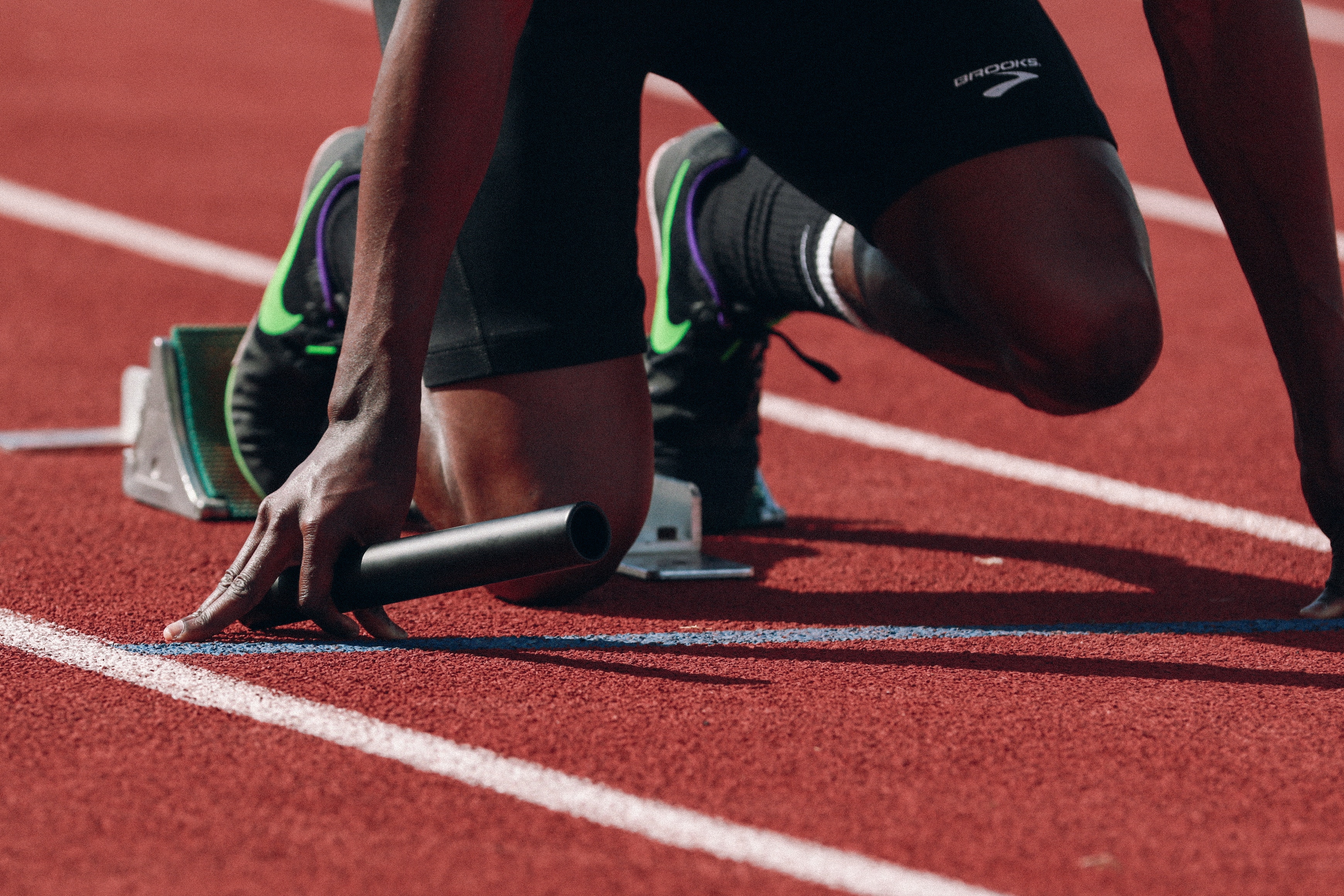 Image ©Unsplash
South Africa is a sports-crazy nation. Be it soccer, rugby, cricket, athletics or golf, we love to sit in front of our TVs, in stadiums and in sporting grounds cheering on (or sometimes shouting at) our favourite sports and stars.
Last year's Olympics gave us ample opportunity to show our home-grown talent to the world (with a brace of gold medals to prove it). But with so many achievements in Brazil and beyond, how can we whittle down our list so that it will fit on just two pages?
Wayde van Niekerk
Young, agile and humble, Wayde van Niekerk became a sporting sensation in the space of a few years.
The 200m and 400m sprinter picked up a number of South African championship medals before he eventually won his first international 400m gold medal at the 2013 International Association of Athletics Federations (IAAF) Meeting in Dakar, Senegal. He scooped a 400m silver at the Golden Spike Ostrava in Europe, and earned his first 400m relay medal at the 2013 Summer Universiade in Russia, when the South African team picked up a bronze.
Fast-forward two years, and after notable international and local achievements, Van Niekerk took home gold and a personal best time at the 2015 IAAF World Championships in Moscow.
But it was the 2016 Rio Olympics that really propelled Van Niekerk to international stardom and the history books. It was there that Van Niekerk broke a 17-year-old record previously held by America's legendary Michael Johnson, when he ran a 43.03-second time that many said was theoretically impossible for an eighth-lane runner.
In November 2016, Van Niekerk won in every major category at the South African Sports Awards, including Sportsperson of the Year.
Caster Semenya
Twenty-six-year-old Caster Semenya is another Olympic victor, best known for the 800m and 1 500m events.
The Limpopo-born athlete's international breakthrough came when she was just 18 and picked up a gold medal for the 800m at the 2009 IAAF World Championships. She followed that up with silver medals at the 2011 IAAF World Championships and 2012 Olympics in London.
And Semenya just got better. At the 2016 Rio Olympics, she ran a time of 1:55.28 to take 800m gold. Earlier this year, the Court of Arbitration for Sport (CAS) announced that it was stripping 2012 Olympic champion Mariya Sevinova of her results going back to 2010, after she was found to be violating rules around performance-enhancing drugs. Semenya is now waiting to see if the International Olympic Committee (IOC) will upgrade her 2012 medal, making her a double- gold-winner.
She also scooped the Sportswoman of the Year award at the 2016 South African Sports Awards.
Portia Modise
While Africa has many male soccer stars, it's a female player by the name of Portia Modise who has beaten them all to become the continent's top international goal-scorer in history, reaching 100 goals  in 2015.
A retired Banyana Banyana player, Modise played 124 games, scoring 101 goals for South Africa between 2000 and 2015, recording one of the longest national careers in the country's sporting history.
In 2005, she was nominated for the Women's FIFA World Player of The Year award, being one of only two Africans to be shortlisted. She had a two-year European club stint in 2007, when she signed with Denmark's Fortuna Hjørring.
Modise was a member of the first South African team to play at the 2012 Olympic football tournament, scoring the only goal of the team's game time during the first match.
Sunette Viljoen
Sunette Viljoen is one of a handful of South Africans who've excelled at more than one sport on an international level. She started out as a cricketer for the South African women's cricket team at the tender age of 14, making her international debut at the age of 17 in 2000 in an international ODI, going on to play at the Women's Cricket World Cup later that year.
When she wasn't playing cricket, Viljoen was also an avid and talented javelin-thrower, but when juggling both sports became a bit overwhelming and a choice had to be made, she chose javelin.
In 2003, she competed in the IAAF World Championships, won bronze at the All-Africa Games and gold at the Afro-Asian Games.
Since then, Viljoen has been on a non-stop winning streak, competing consistently on international stages and winning a  number of  gold medals.
She also took part in the 2016 Rio Olympics, winning silver in the javelin. That was her first Olympic medal since making her debut at the Athens games in 2004.
Kagiso Rabada
He's only 21 and a fairly new kid on the block, but Kagiso Rabada has already achieved what it takes some professional cricketers many years to do.
He made his T20 debut for the Proteas in 2014, at just 19, and played his first test and One Day International (ODI) the following year.
Rabada dazzled in his first test, becoming the youngest local bowler to take ten wickets in a single test.
In the ODI, he became the second bowler in ODI history to bowl out three batsmen during a bowler's  debut match.
His feats are often referred to by sports commentators as reminiscent of Protea bowling greats such as Makhaya Ntini and Shaun Pollock.
In February,  Rabada was snapped up by the Indian Premier League for a whopping R9.8-million.
Kevin Anderson
Thirty-one-year-old Kevin Anderson is South Africa's answer to Andy Murray. He began competing professionally as a high-school student, and progressed to college tennis when he  moved to the USA in the early 2000s. He qualified for his first Grand Slam challenge in 2008 in Australia, taking him from a world men's ranking of 221  in the previous year to 190.
In the same year, Anderson also represented South Africa at the  Beijing Olympics. While he's yet to win a Grand Slam title, Anderson was counted among the world's top male players when he was ranked tenth in  October 2015.
In September 2017, Anderson competed against Spain's Rafael Nadal for the U.S Open Title, but sadly came out second best.
He has won the South African Tennis Open once and is among the most accomplished tennis stars to come  out of Africa.
---