Seifsa President Bemoans Slow Pace Of Transformation
---
PR - Steel and Engineering Industries Federation of Southern Africa (SEIFSA) president Michael Pimstein has bemoaned the slow pace of transformation in the metals and engineering sector and called on companies to embrace change in the best interest of the country.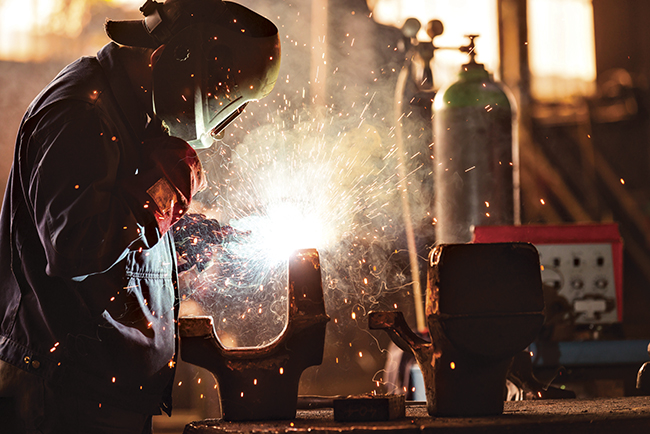 Image: ©iStock - svedoliver
Delivering his presidential address, Pimstein urged companies "to embrace change and advocate for transformation".
He said that it reflected poorly on South Africa that the country was placed number 165 out of 175 countries currently reflecting an economic growth rate better than zero. This growth rate, he said, was around the same position as that of the Republic of Congo, but significantly below rates experienced in Ethiopia (7,5%), Tanzania and Senegal (6,8%), Ghana (5,8%), Malawi and Mozambique (4,5%), Botswana (4,1%), Namibia and Egypt (3,5%) and even Zimbabwe (2%).
Pimstein explained that South Africa's share of the global economy was declining year on year, with the country's position aggravated by the fact that "our economic growth continues to weaken whilst the rest of the world's is improving".
Pimstein added that failure to respond to allegations of State capture and corruption, ineffective Boards and delinquent management, political (and other) appointees that disregard accountability, integrity and competence as non-negotiable elements of office, selective law enforcement, absence of a sound strategic plan to recover from junk status, inability and/or reluctance to eliminate wasteful expenditure by organs of the State, shocking audit revelations from the Auditor General, ill-considered regulatory impositions and attacks on independent institutions such as the South African Reserve Bank would be alarming if considered individually.
Guest speaker JP Landman added that South Africa's increase in population growth and a concomitant 1.23% increase in immigration had contributed to the decline in economic growth from 1.5% in 2014 to a possible 0,7% in 2017.
Professor Landman said that he remained optimistic about the country's future because of a number of institutional and open-society forces in the country, such as the ability to replace the government, a free and pluralistic media, an independent judiciary and an outspoken civil society, among others.
"The bottom line for growth in South Africa would be a journey from traditionalism to modernism. To get onto this journey, the country needs to embrace the world by selling the world what it wants and taking what it can give you," he argued.
---