Second-Hand Is Not Second-Best
By: Rodney Weidemann
---
Used heavy equipment provides a cost-effective option.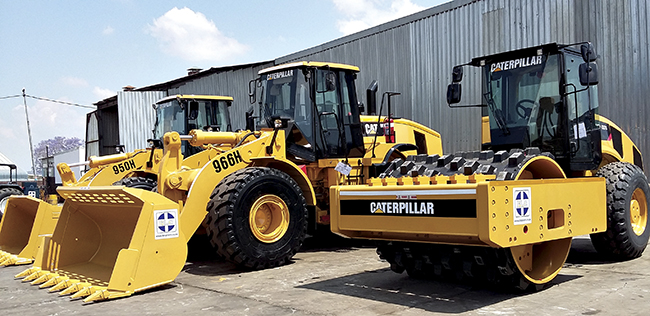 Image: BLC Plant supplies a range of heavy equipment
There is no doubt the sluggish global economy of the past few years has had a negative impact on the mining industry in general, with many companies seeking to reduce costs wherever they can.
Luigi Stravino, CEO of the BLC Plant Company, a business that specialises in refurbishing heavy equipment, points out that this clearly offers an advantage to those organisations that deal in used equipment.
"There is obviously a huge cost factor involved in the purchasing of brand-new machines, and this is where we come in. We offer a cost-effective option in respect of providing reputable used equipment with backup and support."
The BLC Plant Company has been in business for nearly 40 years and is one of the biggest operators in the used heavy equipment market in Africa.
"The nature of our business is to purchase equipment for stock. We then rebuild it, if necessary, in our fully equipped on-site workshop, before remarketing it to users in various industries, including the mining sector. You could say that we offer buyers a viable alternative to purchasing new equipment," says Stravino.
"At any given time, the company has in excess of 600 machines in stock, as its main objective is to satisfy the needs of a diverse target market."
He points out that working across Africa presents the business with a range of very diverse challenges. Nothing is easy, he suggests, as the continent is rife with instability, from a political, financial and infrastructure point of view.
"Virtually everything could be seen as a challenge – even the logistics of moving such equipment across Africa is difficult – but the difference between failure and success lies in how you manage these challenges.
"When it comes to the broader African market, we are fortunate to have many years of experience in this arena, which has enabled us to make enormous headway here, despite the many challenges. The fact is, there are huge opportunities for us across the continent, even though each nation in Africa has its own difficulties and idiosyncrasies. When it comes to dealing with these, our organisation has both the skills and the know-how to deal with anything this market can throw at us," he says.
---