Putting Carbon Neutrality Into Gear
---
One of the biggest things mankind must do to tackle climate change is alter how we transport people and goods, suggests lindsey grubb.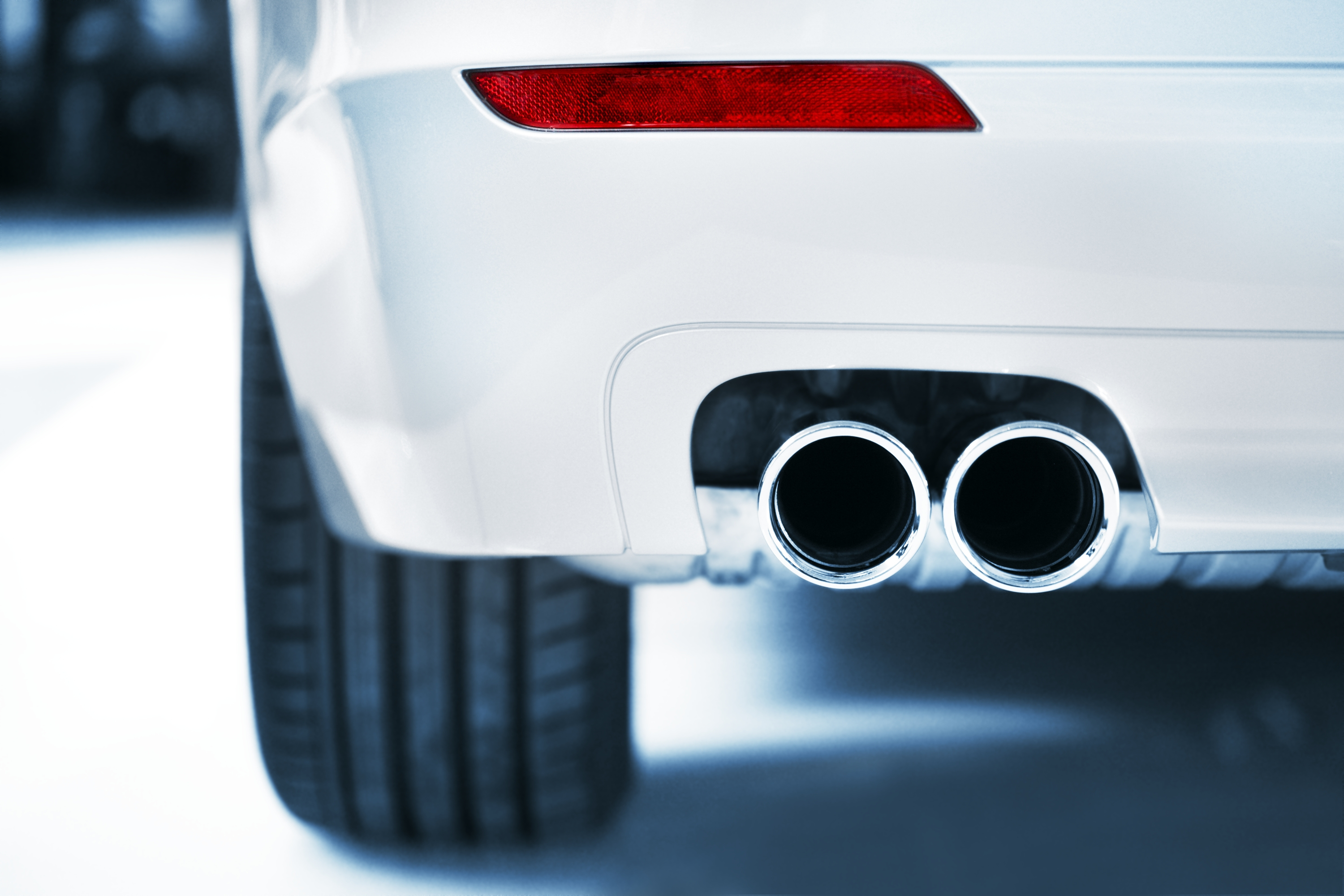 Image: ©iStock
Global and domestic supply chains need to be shortened to reduce the movement of goods, believes the World Wide Fund for Nature (WWF), the respected conservation organisation. This can be achieved by growing food closer to where we buy it, and decentralising transport hubs and local manufacturing. 
Achieving this means humans should start paying closer attention to how cities are planned, so inhabitants achieve more while travelling less and, where possible, doing so collectively. Companies, too, must focus their efforts on switching from carbon-intensive modes of transport to "low-carbon modes", opting for rail, sea and waterways to transport goods, rather than road freight. 
For individuals, it means choosing high-speed rail rather than air travel, and using non-motorised transport and public rather than private transport (since passenger vehicles are responsible for more than half of global transport emissions).
But what is being done in South Africa to change the approach to carbon emissions in the transport and logistics sector? What are local industries doing to mitigate carbon output, and what can individuals do to reduce their travel-related carbon footprint? What collaborative efforts are being made by government and the private sector to create a more sustainable transport model going forward?
Government efforts
The South African Cities Network has identified transport as a critical development area for South African cities. It believes the future of our transport systems will hinge on the ability of local governments to respond effectively to the increased responsibility they have in this regard. 
In November 2014, Clement Manyungwana, acting deputy director-general: Integrated Transport Planning at the Department of Transport, noted in a speech that "road transport is the fastest-growing source of greenhouse gas emissions, accounting for around 19% of global energy consumption, and is said to be responsible for around 23% of fossil-fuel-related carbon dioxide (CO2) emissions, equivalent to 13% of global greenhouse gas (GHG) emissions". 
He went on to say that in order to address this problem, the department was implementing a "Public Transport Strategy" of Integrated Public Transport Networks in 13 municipalities. The aim is to promote sustainable mobility, while also giving effect to the National Development Plan and the White Paper on National Climate Change Response. In particular, Manyungwana focused on the example of the Bus Rapid Transit (BRT) system, which aims to stimulate a modal shift from private vehicles to a cleaner, safer, affordable, financially viable, socially acceptable and environmentally sound public transport system. 
Ultimately, it is hoped the system will lead to reduced GHG emissions from road transport, reduced energy (fossil fuels) consumption, and lessen congestion and travelling time. Plus, there are the added benefits of improved urban air quality and associated health benefits.
In five metros and 10 smaller cities across South Africa, ongoing work for the promotion of lower-carbon mobility is already under way. In Cape Town, the near-term Transport Flagship Programme, the My Citi BRT programme, is already operational and the network is being expanded. The City of Joburg's Rea Vaya BRT programme holds the same status. Nelson Mandela Bay's Libhongo Lethu BRT programme and Tshwane's A Re Yeng BRT network are being constructed and will be operational soon. Additional BRT network construction is under way in Ekurhuleni, Rustenburg (RRT), George (Go George) and Mbombela (BRT). BRT Network planning is also on the cards for Buffalo City, Mangaung, Msunduzi and Polokwane.
From road to rail
There are, of course, alternatives to road transportation that would help to alleviate congestion on our roads, increase road safety and lower pollution rates. State-owned entity Transnet, for example, is on a drive to show industries that rail transport is three to four times more efficient than its road counterpart. Rail, stresses Transnet, is sustainable over the long term and will lower the cost of doing business.
In 2011, the government identified a modal shift from road to rail as a flagship carbon mitigation programme for South Africa. In line with this thrust, Transnet is aiming to increase its rail market share to 35% over the next three to five years, as part of its effort to help to reduce carbon emissions. 
Private sector contributions
In a similar vein, for BMW South Africa its "green" drive is all about leading by example. Just one initiative has seen the car-maker recently sign a 10-year off-take power purchasing agreement with energy company Bio2Watt. The move will see the company replace as much as 25% of its traditional electricity usage at its Rosslyn plant in Pretoria with renewable energy.
Diederik Reitsma, GM: Group Communications, explains: "Sustainability is the foundation on which all BMW Group actions are based. It's an integral part of the environmental, social and economic alignment of all business activities, and creates added value and trust for the company, the environment, employees and society."
He says the decision to make the move to biogas-electricity has taken time to come to fruition and that many stakeholders, such as Eskom, the City of Tshwane and Bio2Watt, were involved in the planning stages. Reitsma says the move has many ramifications, including a reduction of stress on the local power grid and C0² reduction, which, he believes, is a responsible action on the part of the group. He'd like to see more companies across the country doing the same to help to alleviate the strain on the national grid.
The integration of renewable energy also makes sound financial sense for the business. The financial outlay for the new system – which converts waste to energy – can be offset against other cost savings over the long term, but it is more about sustainability goals.
Significantly, this is not the first sustainability foray by BMW South Africa. The company has already saved more than R60 million in energy overheads over the past five years as a result of its local "Clean Production" initiatives, which have included renovating the group's Midrand head office to achieve a five-star Green Rating. Reitsma says: "Sustainability is firmly established throughout the value chain and underlying processes, focusing in particular on careful and efficient use of resources."
This approach is supported by a global sustainability outlook, with the BMW Group practising comprehensive environmental protection by instituting Clean Production activities at all its plants worldwide. This is combined with continuous improvements in energy efficiency, economical use of water, and avoiding and recycling waste.
Over and above the Rosslyn biomass project, the global group is also using methane gas from a local landfill to power parts of the production process at its Spartanburg plant in South Carolina, United States. In Leipzig, Germany, four wind turbines power the manufacture of the innovative BMW i models, and the UK's biggest solar plant crowns the roof of the MINI production plant in Oxford. It should come as no surprise, therefore, that the company is continually highly ranked in all major international sustainability ratings, including the Dow Jones Sustainability Index. The company is aiming to be 100% carbon neutral in production by 2020.
In South Africa, car rental company Avis is another positive example of how local companies are contributing to the reduction in their carbon footprint. The company is focused on environmental and social responsibility, offering clients the opportunity to replace their aging fleet with a more eco-friendly alternative. Through its Green Fleet Solution, Avis assists organisations in effectively managing their carbon footprint, and offers monthly feedback on the progress made in reducing carbon emissions.
The company also offers the petrol-electric hybrid Toyota Prius as a rental alternative for those more environmentally aware customers. This option has been on the table since 2007 and, despite the public not being ready at that time to pay higher rates for a "green driving experience", the company believes it remains the role of industry leaders to pioneer and test new technology.
Given this approach, it is fitting that, back in 2009, Avis became the first company in South Africa to become "carbon neutral". The group has also instituted large-scale water recycling at its major depots, which now saves South Africa over 100 million litres of water a year. Most recently the group partnered with Nedbank Capital to support the Joburg Landfill Gas to Energy Project, which focuses on landfill gas collection and electricity generation at Johannesburg municipal landfill sites in Linbro Park, Marie Louise, Robinson Deep, Goudkoppies and Ennerdale.
Rainer Gottschick, Avis CE: Southern Africa, notes: "Avis has continuously been environmentally conscious and we are pleased to be supporting the Joburg Landfill Gas to Energy Project. We will continue our support for initiatives that will reduce our carbon footprint."
---