Protectionism Vs A Shared Future
By: Nelendhre Moodley
---
Against the backdrop of some leading nations adopting policies of protectionism, others were raising questions related to a shared future with the rest of society, Anglo American's Mark Cutifani told delegates at the recent Mining Indaba.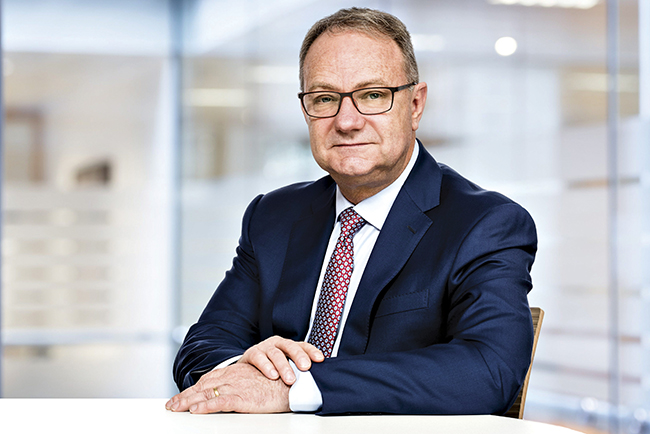 Image: Mark Cutifani - Anglo American. © Paul Hawthorne
Cutifani stressed that globalisation and free trade remained fundamental in the drive to lift people out of poverty. This sentiment, however, is juxtaposed with the recent events of Brexit and US president Donald Trump's call for America to close its borders.
According to Cutifani, leaders including the president of China, Xi Jinping, and the Pope were in favour of a shared future, and have been calling for increased globalisation and free trade as a means to reduce poverty.
Speaking at the annual World Economic Forum in Davos, Switzerland, earlier this year, Jinping stated that the world should commit itself to growing an open global economy, with the aim of sharing opportunities and interests.
In relation to a shared future between the mining industry and its communities, Cutifani called for the building of a more resilient mining industry, in terms of investments and businesses, returns to shareholders and contributions to society.
"Clearly, we have to deliver returns to the shareholders to ensure that we receive the capital required to develop our industry, but, at the same time, if we can't bring our local communities along, and the communities that we serve, then, by definition, I don't think our industry is sustainable."
He added that, as an industry that drove about 45% of the global economy, mining had a massive responsibility, and it thus remained imperative that it met the objective of transformation too.
As such, Anglo American pledged to renew its commitment to "sustainability in critical areas, such as safety, education, biodiversity, energy efficiency and job creation".
"We recognise that the only way we will be able to maximise business success is if we help create thriving mining communities, continue to build on the positive impact of mining, reduce our environmental footprint and become more accountable partners, with our employees, communities, governments and NGOs."
Cutifani highlighted the importance of capital as a powerful tool in helping to create a better country for all.
"In our case, 64% of the mines we operate and those we empowered are effectively owned by South Africans – through direct and indirect shareholdings. If I assume 27% direct black ownership in our mines, and add to this the participation by black South Africans in pension funds and directly on the JSE, black South Africans own more than 45% of our South African operating assets."
---