---
Adam Oxford looks at the developing trend in cities for artworks that protect passers-by.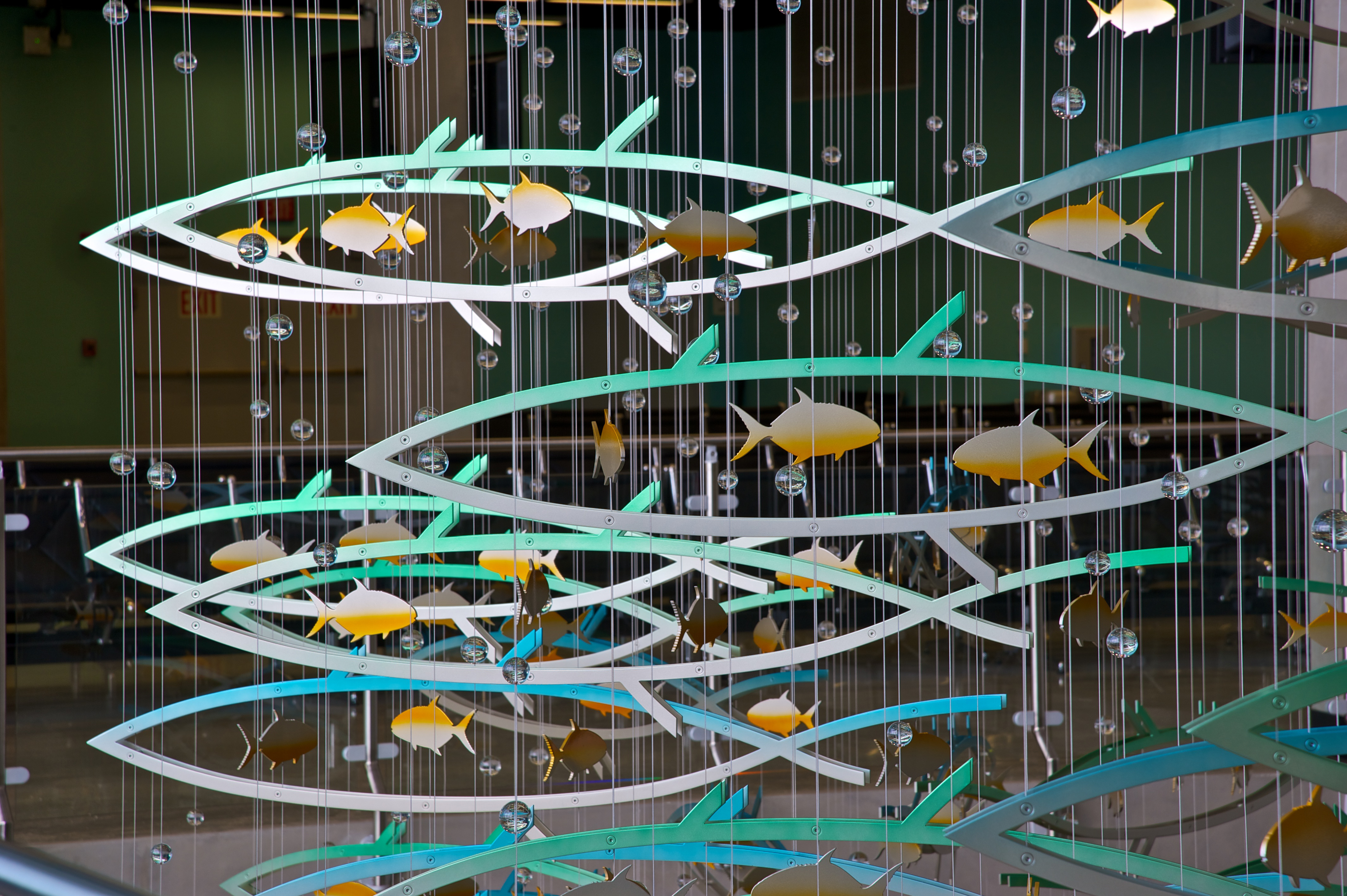 Image: Port Everglades - Kirkland - Craig Collins
One of the most depressing global trends of the last 18 months has been the changing nature of terror attacks on public spaces – the use of everyday vehicles as unsophisticated, hard-to-prevent weapons for destruction and fear in cities as different as Tel Aviv, London, New York, Stockholm, Paris, Nice, Barcelona, Guatemala City and Charlottesville.
The popularity of this tactic by organised groups and "lone wolves" has accelerated rapidly in recent years. Yannick Veilleux-Lapage, of the Hand Centre for the Study of Terrorism and Political Violence at the University of St Andrews, in Scotland, says the increase in vehicle attacks is easy to explain.
"Vehicle-ramming attacks are comparatively easy to plan and carry out without detection," Veilleux-Lapage says. "The weapon involved is perfectly legal to own and operate, but can be devastating; that much was made plain by the 2016 truck attack in Nice, which killed 86 people and injured hundreds."
While African cities haven't seen the same increase in vehicle-based terror attacks, the issue of security in public spaces is never far from the mind.
"We are living in an age where global terror is a reality and we need to consider what role design of these public spaces can play to address threats of terror," says Rashiq Fatar, director of Future Cape Town. "How are designers and practitioners engaging with issues of security on a national scale? If our places of celebration are now targets for terror, is there any way or level on which we can collectively engage with this?"
The response
The challenge facing urban planners is how to protect against crude attacks, while at the same time creating spaces that the public wants to use and benefit from. A feeling of security is essential to public space; over-visible and zealous security detracts from its appeal.
Speaking at a "Future of Public Space" event, Barbara Southworth of GAPP Architects and Urban Designers illustrated this by looking at the changes in Cape Town's V&A Waterfront over the last two decades – from a fenced-off and "secure" area to one that thrives as a spot for tourism and commerce.
One response to vehicle attacks has been the development of dual-use street furniture and public artworks. Everyday objects such as benches, planters and sculptures combine practical or aesthetic value with passive protection and "anti-hostile vehicle" features. These vary wildly – from the controversial Camden Bench, which acts as a road block, to a flying fish sculpture in Port Everglades, a whole industry has grown up around designing spaces that are protective, but non-threatening.
Perhaps the most famous example is outside the London home of Arsenal football club, where concrete lettering and giant cannons representing the team logo allow pedestrians through, but offer tough protection against trucks.
Here in South Africa, we're more used to seeing overt security in public spaces than most, but Fatar says intelligent and innovative design is often hampered by the complexity of getting things done.
"While public spaces are commonly only the domain of government, it is often the case that no department or task team has final responsibility for them, despite the importance of public space in the local context," he says. "This results in a runaround process between various departments, where would-be public place-makers often struggle with layers of internal communication, collaboration and competition."
This can lead to security measures becoming ad hoc and out of place, rather than being implemented in design. But then again, in South Africa a greater mindshift may need to take place. Far from being part of the solution to security, public artworks and design elements are often seen as a problem for security, writes Caroline Wanjika Kihato in a 2015 publication, Urban Safety and Security.
"The priority in public art interventions has been ensuring that the artwork itself is not a danger to those who use it and that it is safe from vandalism."
Good, bad and ugly
There are plenty of examples of badly designed security measures in cities around the world, with crude concrete barriers thrown up across streets and rolls of razor-wire fencing. But design isn't always easy to get right either.  Perhaps the most controversial secure architecture is the Camden Bench, which isn't just a tough concrete structure in disguise. Its design prevents bags from being hidden beneath the seats, which are in turn angled to prevent people from loitering or sleeping on them. It's safe, but has been criticised as being aggressively anti-people. Other interventions, on the other hand, are truly beautiful. In 2012, cruiseline operator Royal Caribbean installed a hanging artwork by Larry Kirkland called "Cruising School". This is a 7m-high sculpture made up of 300 fish silhouettes, which delights passengers as they board at Port Everglades, Florida. The artwork sits in a large atrium space and prevents objects from being thrown from the lobby to the area beyond the security screening posts.
---