---
Pandemic outbreaks in emerging markets have a severe socio-economic toll.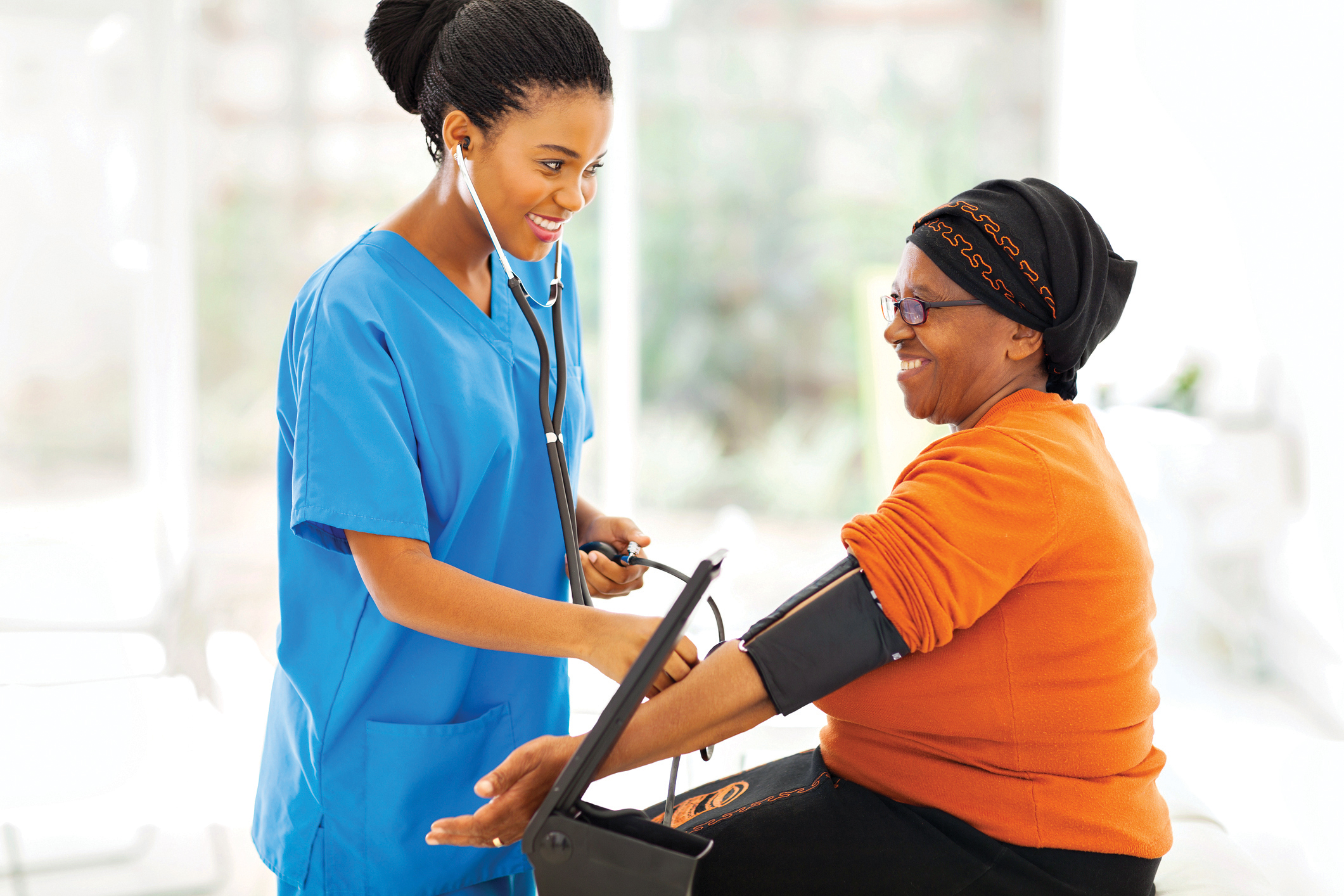 Image: ©iStock
To date the responses to these outbreaks from the global health industry has been reactionary. In light of the fact that we are acutely aware of the reasons why these outbreaks occur in Sub-Saharan Africa and socio-economically similar regions, it is time to have an important conversation about how improved primary healthcare can help limit the impact of outbreaks.
As the CEO of Philips Africa, Jasper Westerink is able to provide insight into the three areas he believes the health industry should be concentrating on. They are Public Private Partnerships, technology and data, and skills development. All these form part of a three-pronged approach to building a primary healthcare system that will help combat pandemic, epidemic and infectious outbreaks in Sub-Saharan Africa.
Recent pandemic and epidemic outbreaks have cast a harsh light on the standard of primary healthcare in emerging markets. According to government statistics, in the last three years, more than 11 000 of the nearly 29 000 people infected by Ebola have died, and thousands of infants have been born with birth defects and neurological problems as a result of the Zika virus.
Medical scientists predict a possible outbreak of Ebola this year, and economists believe that a major flu pandemic could cripple the economies of affected countries. The harsh reality is that we are not doing enough to prepare for future infectious outbreaks, despite knowing quite clearly what causes them. The main causes of poor health in Africa are unhealthy living conditions, poverty and lack of access to primary healthcare.
According to a report by the United Nations International Labor Organization, almost half of the world's population does not have access to healthcare. The report shows that 56% of people living in rural areas worldwide cannot access healthcare. In Africa the number of rural people who don't have access to healthcare spikes to 83%.
Our research shows that a high percentage of the existing primary healthcare centres in sub-Saharan Africa currently lack access to clean water, electricity, medical equipment, health, IT and trained staff. Many do not even have a bank account.
If we want to successfully prevent or manage future outbreaks, we must invest in primary healthcare. I firmly believe investment must be concentrated in three key areas:
The expansion of public-private partnerships (PPPs);
The adoption of new technologies;
and The training of healthcare workers.
A three-pronged approach to equitable, quality primary healthcare 
In order to fight infectious diseases effectively, we must collaborate and leverage synergies. Health Ministries must take advantage of the innovation and disruption which have become the purview of the private sector, and in turn educate business about the effects of pandemics on their bottom line.
We only need to look at how PPPs have driven innovation in financial services to see the impact it can have. Healthcare in Africa must embrace mobile technology in the way that financial services have.
By connecting patients and care providers with public health workers via mobile telecommunications, we can effectively detect and act against infection outbreaks, and develop valuable health data insights for long-term preparedness for future outbreaks. It's called disease surveillance, and it involves the collection, analysis and interpretation of large volumes of data originating from a variety of sources.
To effectively implement surveillance through technology, we must empower primary healthcare workers by turning them into data gatherers. This will take a major investment in skills development. By training staff to recognise symptoms and to collect data for epidemiological reasons, we will be building an extra layer of defence in pandemic preparedness.
How what we have learnt can help to fight future outbreaks
The lessons we have learnt in rolling out this model across sub-Saharan Africa can be used to build equitable, quality primary healthcare – which will result in better preparedness for outbreaks.
We have learnt that strengthening healthcare must start with primary healthcare for people in individual communities.
We have also learnt that a lack of infrastructure can be overcome by using technology – mobile devices, in particular – linked to a regional hospital or call centres, to bridge human resource gaps. Sustainable, cost-effective technology has a key role to play in fighting pandemics. So do well-trained and equipped medical staff.
Most importantly, we have learnt that establishing new ways of delivering care will build stronger and more resilient communities, and make healthcare much more accessible and affordable.
A strong primary healthcare structure will not always prevent pandemics or epidemics from occurring, but it will help to manage them in a faster and more impactful way, limiting their socio-economic toll.
You may think you are healthy, but your doctor disagrees
According to the Future Health Index, only 33% of healthcare professionals believe the overall health of South Africans is positive
Royal Philips, a global leader in health technology, recently released the South African results of the second annual Future Health Index (FHI). The study builds on data from over 33 000 participants in 19 countries, and advisory input from leading academic and global non-profit organisations.
Local findings signal that South Africans generally evaluate their health positively, with the majority (80%) of the population rating their current health as good, very good or excellent, while healthcare professionals are less optimistic. Just one third (33%) of healthcare professionals agree that the overall health of the population in South Africa is positive.
However, despite the discrepancy between the South African general population's and healthcare professionals' perception of health, the results suggest that both groups perceive they have more access to healthcare than the system is set up for in reality, which signals that there is an opportunity to improve access to care further.
Where there are distinct gaps between reality and perception, it is harder to design a clear plan for future development.
There is a call for greater integration globally, as the study reveals clearly that the largest perception/reality gap globally is centred on health systems integration, which also aligns to local findings. "The general population often have a perception that healthcare is integrated, and people only find that the integration is not there once they are a patient in the system," says Jasper Westerink, CEO of Philips Africa.
The general South African population and healthcare professionals believe that connected care technology would make healthcare more expensive in the long-term. In order to increase the likelihood of connected care technology being used, training opportunities, informational resources such as databases of available technologies, and government subsidies to manage cost concerns may be needed.
"Despite these barriers, the potential for global health systems to benefit from better integration remains a positive possibility, while the large local gaps indicate ample room for growth," says Westerink.
The 2017 FHI highlights that it is important not only to adapt healthcare delivery across different healthcare systems, but in the meantime to address the differences between the perceptions of users of the health system and the reality of how well the system is set up for the future in South Africa.
The Future Health Index, commissioned by Philips, reveals that South Africans' perceptions of the health system do not align with the realities.
South Africans perceive that they have more access and greater integration of the healthcare system and better adoption of connected care technology, than they have in reality. The large gap between the perception of the healthcare system and its realities, indicate ample room for growth.
For additional information, visit www.futurehealthindex.com.
Join in the conversation on social media by using the hashtag #futurehealth in your posts.
We'd love to hear your views on the above.
---