Home » » Press Start For A Cuppa
Press Start For A Cuppa
---
High tea might have once been popular in certain circles, but high-tech tea and coffee dispensers have taken precedence in the workplace, writes Susan Reynard.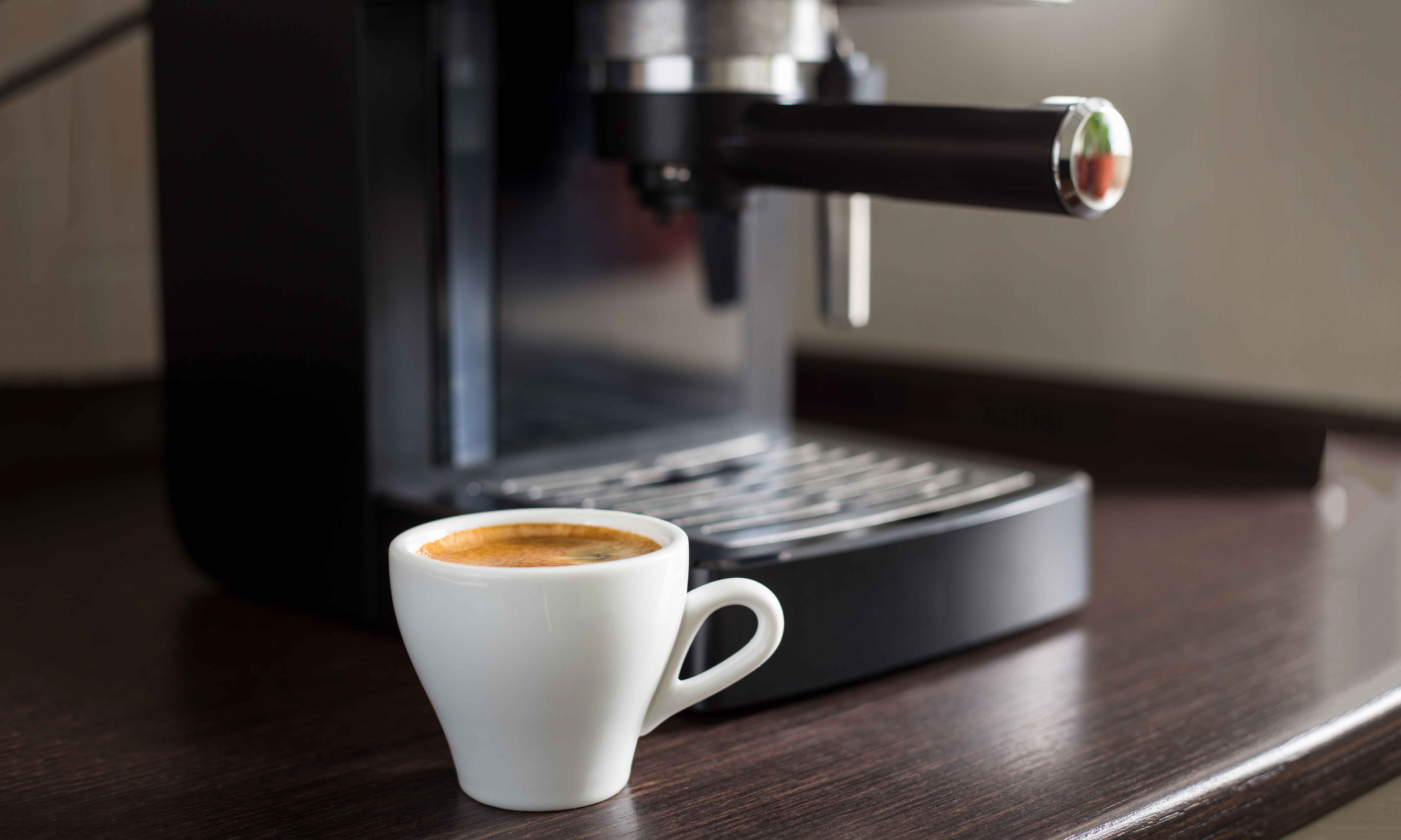 Image: ©Shutterstock
Supplying tea, coffee, water and snacks in the workplace has evolved far beyond the communal kettle or urn, musty fridge and spattered microwave. Kitchen facilities, boardrooms and pause rooms with a carefully curated range of hot and cold beverage stations have become the norm.
As the appetite for quality and variety increases worldwide, coffee in particular is becoming an increasingly integral part of workplace culture. According to a 2016 Insight Survey by B2B Market Research, South African coffee shops have seen a 7.1 per cent increase in income since 2014. South Africa, says the report, is joining the coffee revolution and gradually escaping its instant coffee roots. What's more, the revolution has spilt over into the workplace with more and more companies installing gourmet coffee machines in their offices.
Not just any brew will do
The quality of coffee you offer reflects on your corporate image, says Yvonne Griesel, brand manager for Foghound Interactive Coffee Company.
It's not just that caffeine is a powerful stimulant and one of the most popular beverages in the world, propped up by the prevailing coffee culture; it's being able to offer a cup of gourmet coffee to your clients and associates and what this says about your company.
What's more, a 2014 Keurig Green Mountain survey found that 89% of people associated quality coffee with increased productivity, creativity and morale. They also said access to quality coffee at work helped improve collaboration.
Another argument for providing quality coffee in-house is that if it is not available, people will seek it out. By giving people quick and easy access to good coffee, companies are able to save time and improve efficiency.
As more and more organisations have bought into the idea of offering specialised beverages in-house, so the variety and quality of dispensers and machines have advanced.
Indeed, whether a company's employees and clients prefer coffee, tea, hot chocolate or frothy milk with or without syrup flavourings, they're spoilt for choice, says Jason Rudolph, national sales manager for Johannesburg-based Top Vending. While many companies find it more cost-effective to appoint employees or contractors to make food for their staff (rather than to install food vending machines), these days organisations are largely expected to provide dispensers of free beverages in the workplace. As such, demands for this equipment are diverse.
Advantages of automation
Companies, particularly large ones, often require several different beverage dispensing options, says Matt Abelheim, director at corporate and hospitality coffee solutions company, Coffee Unplugged. For example, boardrooms, he says, require stylish-looking capsule or filter options that are quiet and do not disturb meetings.
Pause areas, canteens and break rooms can be equipped with high-volume machines that produce espresso, cappuccino, hot chocolate and various other beverages that help to create a relaxed, coffee bar-type milieu and environment.
Another advantage of automated beverage dispensers is that they make it possible for companies to control consumption, says Rudolph. Cashless systems have advanced and, in addition to programmable access cards to get beverages from vending machines, application have even been developed to provide access to beverages via smart phones.
Companies are using technology to provide employees with three cups per person per day or 65 drinks per month, which they believe minimises waste, saves money and improves productivity.
Remote monitoring of equipment through advanced software and internet-based technology is a further benefit of using automated equipment. This allows catering managers to track and audit exactly how and when each machine is used across multiple locations. Consumable usage, functionality, routine maintenance and advanced payment options are some of the useful reporting options available.
There are also sanitation advantages, says Griesel. Automated cleaning cycles with integrated cleaning cartridges or touch screen guided cleaning processes reduce hygiene problems associated with dispensing fresh milk-based beverages. And, regardless of how automated a machine is, daily cleaning is important as coffee residue builds up and, if not cleaned regularly, can affect the machine's efficiency as well as the taste and consistency of beverages, she says.
Keeping pace with preferences 
A challenge for those involved in beverage catering and vending is product fatigue. People grow tired of the same brands and tastes of products on offer, says Ingrid Hefer, vending services manager at Tsebo Catering Solutions. In its quest to provide more variety and greater flexibility, Tsebo recently partnered with Top Vending.
"A lot of suppliers will place equipment for free, but then the company must use their beverage products. You have to sign a three- to five-year contract," says Hefer. "With this strategy, we have an opportunity to provide bespoke solutions for particular clients using different products.
We can make a change when clients want to try something new." In fact, by and large companies rent beverage-dispensing machines, rather than buy them, explains Abelheim. "Vending machines are largely rented by South African customers because the maintenance is generally included with the rental and there is a tax benefit".
But, says Griesel when it comes to buying machines, while the cost of purchase is naturally a first concern for clients, operational and consumable costs also need to be taken into account. Clients need to investigate how long it takes to fill and maintain equipment. They should also assess energy efficiency and levels of waste.
Quality automatic equipment, she says, should ensure consistent quality and cost per cup through accurate dosing, and limiting wastage. Moreover, says Griesel, touchscreen technology on top-tier machines enhances overall ease of use and provides the opportunity to communicate corporate messaging, advertising and video clips during the dispensing period. Most importantly perhaps, the machines help create the stylish image modern companies are working towards.
---