Podcasting: A Business Imperative
By: Stacey Visser
---
From six failed businesses to the owner of one of the "hottest media properties in the entrepreneurial space", Matt Brown, CEO of Digital Kungfu and The Matt Brown Show, discusses the importance of podcasting for both start-ups and established business owners.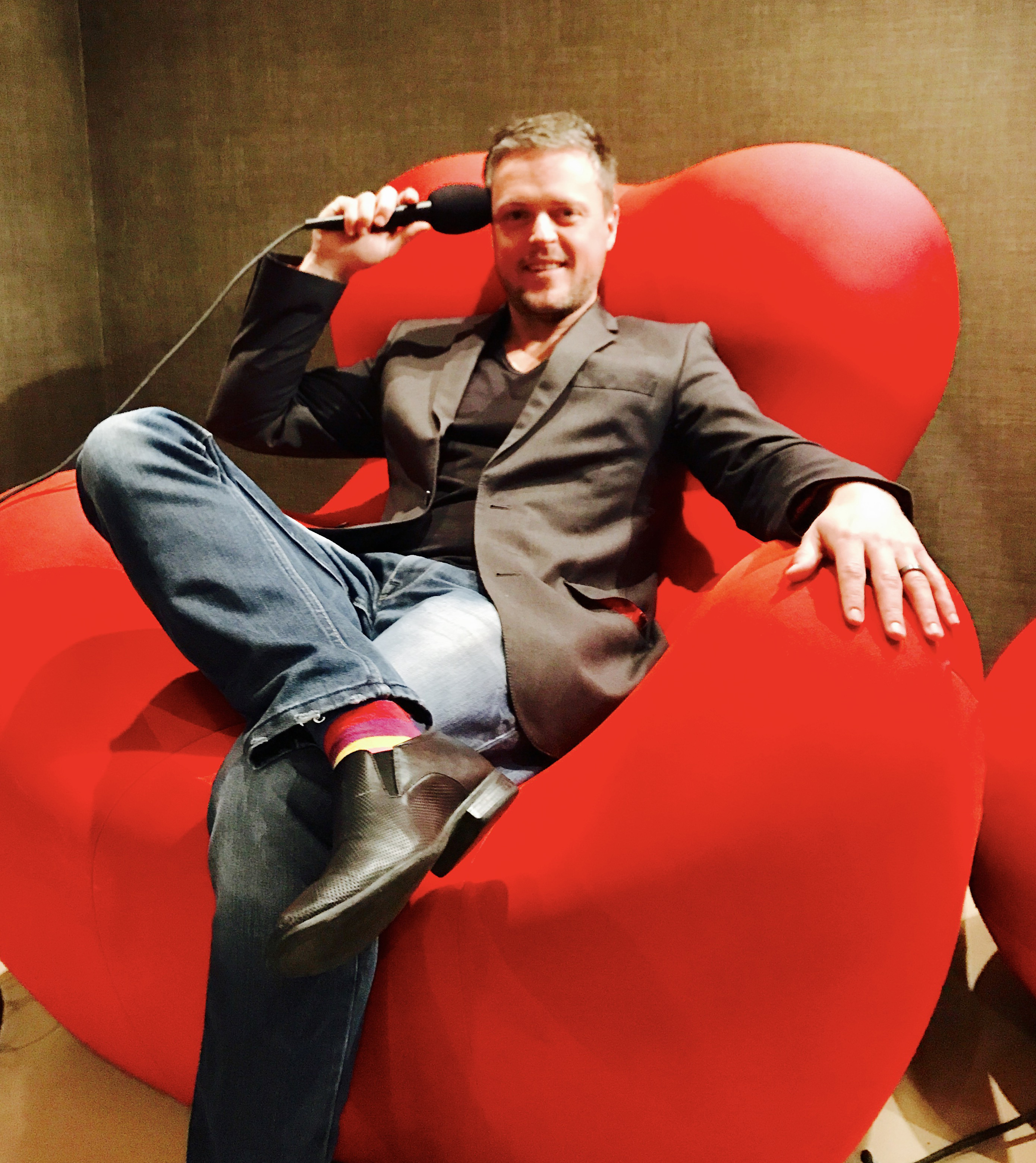 Image: Matt Brown
It's no secret that many, if not most start-ups fail. With the magnitude of entrepreneurial algorithms available at the touch of a button, it's a wonder we're still getting it wrong.
Matt Brown has headed over seventy interviews with various CEO's, billionaires, entrepreneurs and many successful companies in South Africa, which has enabled him to gain access to lucrative information exchanged within his podcasts that often is so immense it cannot be contained in a single book.
Matt found his niche in the market by being heavily involved in offering strategic value to entrepreneurs. Through the process of podcasting Matt found something within himself that he wasn't consciously aware of – caring deeply about entrepreneurs. "Anyone can do it but it's not a path for everyone, it's lonely, it's tough, you have to have passion and you've got to have guts, and you've got to be able to take risks. The media often portrays entrepreneurs as winding up with Ferraris, Porsches and a house in Camps Bay, but the reality is it's not like that, it's tough, its hard and it requires an incredible amount of hard work, dedication and tenacity to pull it off."
It was then that Matt started asking himself: how can I make a difference to entrepreneurs in South Africa? This became the driving force behind the podcasts and The Matt Brown Show. Initially, Digital Kungfu was supposed to be a digital company, but it later became apparent that even back then it had nothing to do with digital and everything to do with entrepreneurs. "Informal learning is such an important aspect of being an entrepreneur, continually learning everything all over again because the world is changing so quickly. We're living in the Fourth Industrial Revolution which means things are exponentially changing. Our education has prepared us for an industrial-type thinking instead of a liner one, so we're actually not prepared for the world out there, and podcasts give people the opportunity to learn."
Matt believes there are very distinctive benefits to doing podcasting and building a media platform that can serve the community that you hold dear. "Many believe the longer the business novel, the more appealing it is and the more in depth it is, but you can go just as deep in a 60 minute interview by asking the right questions. I've learnt that if you don't ask the right questions you don't get the right answers. I'm very meticulous about the questions I ask as it's all about getting the right information. There's no way you can grow any community if you don't have the right information and this is very important in the entrepreneurial space. Books suffer from incredible amounts of legacide, whereas the content in podcasts last forever and is instantly accessible to listeners all over the world without them having to do anything – a simple pop up notification on their phone or desktop lets them know information is readily available. Also, what worked last year might not work this year for instance, so being able to share that information in real time with a listenership in over 100 countries is powerful."
Before obtaining entrepreneurial success, Matt experienced six consecutive failures. When asked what the number one reason is for why businesses fail Matt replied: "It's one of the greatest mysteries of entrepreneurship. Some start and seemingly get success after success and on the other hand some start and persistently fail. So what's the difference between the two? People often cite cash flow management as a key reason why they fail, but we're actually talking about people and what governs people to a large extent is questions – again, if you don't ask the right questions you won't get the right answers."
In Matts' experience the most successful entrepreneurs that he has interviewed are "stupidly curious" – they question everything. He says: "They want facts on how to make decisions in their business because if you make a good decision in business it can pay off, and a poor decision can put you out of business. So we're actually talking about decision making which is a skill anyone can learn, but it's not something beginners would be very good at, it comes with experience. So those six failed businesses have taught me how not to make decisions."
Being an introvert can make podcasting quite a daunting task for those entrepreneurs who prefer not to be in the limelight. Matt believes the answer to overcoming this fear is that you have to learn to be comfortable with being uncomfortable. "The ability to be authentic when you meet people for the first time translates incredibly well in the audio space. The majority of entrepreneurs are not authentic about their story or the products or services they offer – it's indicative of the business ecosystem. The world is filled with fake news and photoshopped images which makes it very difficult to trust everything you see. This is why podcasting is a huge differentiator. You read each other and can tell if you're being authentic or not – the experience is so much more engaging. The whole world is moving towards on demand consumption."
When asking Matt what it is that sets him apart from other strategic business consultancies, he said it's my personal brand. "Personal brands speak for you in rooms that you're not in. That's the power of building a personal brand, and a podcast does that for you unlike buying an advert for instance. Marketing is about creating demand for something, sales is about closing that demand into revenue, so a podcast isn't there to sell stuff. Producing podcasts is marketing in itself. Podcasts create a demand for a brand and because of that demand I can supply them with strategically led services. People come back and listen to my shows because they trust me and they know I have the resources available to solve their problem – so I am the differentiator."
If readers could have just one crucial tip on how to make a business a success, Matt believes: "If you don't know what makes you happy, then you must be happy in your mystery". Take chances through podcasting, ask those questions, ask for help and support – something many entrepreneurs don't do because they're afraid to appear weak. "Podcasts are like story-telling and we're hard-wired for it. The ability to out story-tell your competitors is what makes you successful at the end of the day. The importance of entrepreneurship should not be undermined as it is a key ingredient to a healthy economy."
We highly recommend listening to The Matt Brown Show where podcasts are uploaded on a weekly basis. And if you'd like to see Matt in action, you can find him at Cryptocurrencies the Blockchain/Bitcoin and the Future of Money event on the 27th of July at Impello, Greenside.
---