Home » » People Or Portals?
People Or Portals?
---
In the gig economy, skills and needs are elegantly matched at market rates by algorithms. Kerry Haggard wonders what this means for the future of recruitment agencies.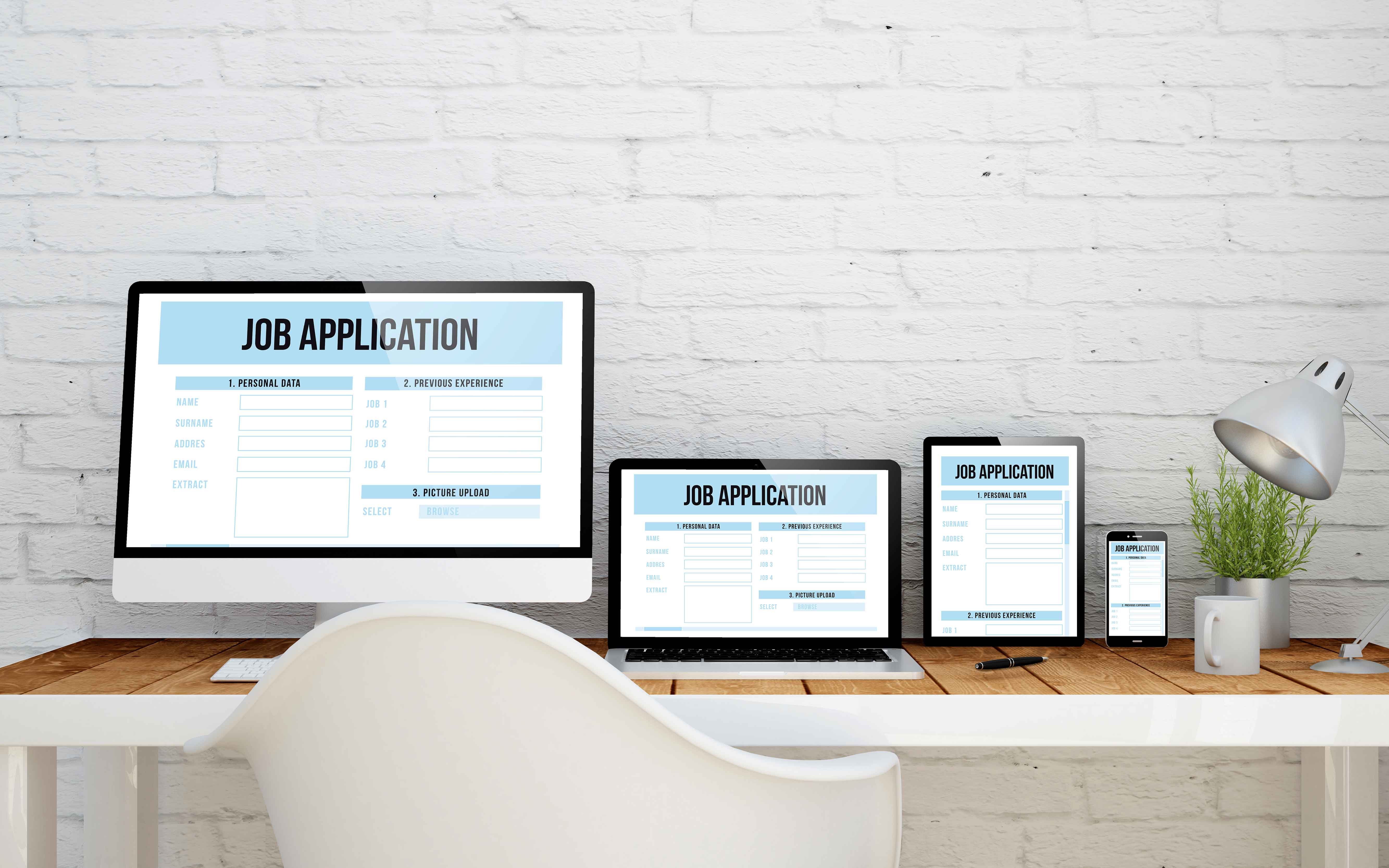 Image: ©Shutterstock
Tashreek Jackson is the technical director of BNRY, a Johannesburg-based digital agency. Like many in the competitive battle for programming talent, when it comes to recruiting software developers, he turns to Offerzen, a new online market for software developers, to source new staff.
"I became really frustrated with traditional recruitment agencies, because of the poor quality of candidates that were coming through, even though I gave them a job spec and continuous feedback regarding candidates," Jackson says.
"Using Offerzen means I don't have to field phone calls from recruitment agents, and I don't receive information about candidates that don't fit my requirements. I've found many times that recruiters just look for candidates on LinkedIn and send their CVs through,without meeting them or screening them in any way."
Jackson likes Offerzen because he can see all candidates' information, their availability for interviews, and can schedule interviews through the platform – meaning he can work on recruitment when it suits him, and not just during agency office hours.
He also finds the fee of 12.5% of annual salary to be more palatable than the 15%-30% charged by traditional recruitment agencies.
Jackson is far from alone. One startup CEO says he spent 18 months attempting to hire a developer, and the only platform that produced results was Offerzen.
Just as the likes of Uber and Airbnb have taken marketplace economics to taxi services and hotels, so online recruitment is transitioning from being simple noticeboards of vacancies to two-way markets for both jobseeker and prospective employer.
Is it the end for the traditional recruitment agency?
Beyond coding
The onset of the digital era and social media, as well as access to big data, has meant that employers and recruiters can reach more talent faster than ever, through more diverse methods and in more targeted, specific ways. Applicants can also access so much more information about employers and approach companies directly through technology.
"Surprisingly, this increase in information, technology and accessibility has not led to a marked decline in the use of recruitment agencies," says Niteske Marshal, MD of Network Recruitment.
"This is mainly because human capital in a knowledge economy is so critical for organisations," Marshal says. "There is a war for talent, and especially for scarce and relevant skills, and this challenge results in companies using all means necessary to recruit talent (including recruitment agencies)."
Agencies are certainly under pressure to perform, says Faye George, a recruiter at Ad Talent. But even in the digital sphere, where online services are becoming preferred, there are challenges for employers that an offline resource can help with.
One challenge, George says, is that employers may be advertising for a role they don't fully understand themselves.
"Hiring the wrong person has negative consequences for their business, as well as the cost of replacing a poor hire, and using a specialist, traditional agency that understands the digital space and has a reputation for placing candidates successfully in this space is certainly the right way to go," she says.
Ad Talent finds there definitely is a need for recruiters to be more proactive in their searches for top digital talent. This means headhunting through various channels: social media, job portals and, more importantly, one's professional network of people.
"Top talent generally don't need to apply for jobs," George says. "As they are in such demand, the jobs come looking for them. A good recruiter understands that these people are probably not on LinkedIn or on job portals, and are certainly not likely to apply to a job advert."
For this reason, a recruiter needs to be willing and able to make the most of their professional connections, as well as their knowledge of the industry. That is the benefit of using a specialist recruiter who has their pulse on what is happening in a specific industry, who knows who the significant players are and, importantly, whom to watch as they grow in their career.
These are not skills that an online portal can offer – they are the softer, human touches gained through experience and intuition.
George explains that another softer, yet still crucial, role of recruitment in the digital age is to advise candidates on their careers.
"Globally, we face a future where many jobs and careers will be made redundant because of advancements in technology and automation," she says. "It is our responsibility as recruiters to advise candidates on how to make themselves more employable, and also how to ensure the longevity of their careers.
"Advising candidates on their careers helps address the issue of talent shortfalls within the digital space; the more candidates there are who actively decide to evolve their careers to be more digitally focused, the more the gap between talent and vacancies will be bridged."
Partner matching
Marshal agrees, saying recruitment agencies are still a preferred way of sourcing talent, because jobseekers still value the guidance and insight offered by an expert recruiter, and the fact that a knowledgeable recruiter can influence decision-makers.
She explains that the role of recruiters has expanded to include that of brand ambassador for their clients. Recruiters are uniquely positioned to sell their clients' employee value propositions (EVPs) and employer brand in order to attract the best talent to the employer.
"Employers who see talent acquisition as mission-critical are also relying heavily on their preferred recruiters to do market research on why good candidates may choose to go and work for their competitor or whether their salary offers are attractive enough."
Tamarin Duncan, owner of TD Consulting, notes that while there are merits to both online and digital agencies, it's important to keep the "people landscape" in mind.
"Employers use recruitment agencies to reduce time, because they simply don't have the time to search for the right person," she says. "Once CVs come pouring in, in response to an advert, it takes an enormous amount of time and effort to find candidates to interview. It's in those initial interviews that we take the time to assess skills, as well as organisational fit – and that cannot be done online."
She adds that the effective screening completed by traditional recruiters includes background checks such as verifying qualifications, doing credit and criminal checks (required by many large organisations, particularly financial institutions), and verifying past employer references.
"Once a company has developed a relationship with a traditional recruitment agency that they trust, future hiring will go smoothly," Duncan adds. "Online recruitment portals cannot offer this relationship of trust, as they simply do not make it their business to get involved at this level. While an online portal may be able to match skills to an employer's requirements, they cannot assess the more human elements that make a successful hire."
In a time of general skills shortage, then, the best advice seems to be to make use of all of the tools available when recruiting talent. Human recruiters can clearly offer services platforms can't, but if the online portals continue to improve, the distinction will be much less.
---