Home » » Peace Of Mind For Architects
Peace Of Mind For Architects
---
Seaqual's recent Agrèment SA certification provides architects and other professionals with the assurance that all its products are tested and of the highest quality.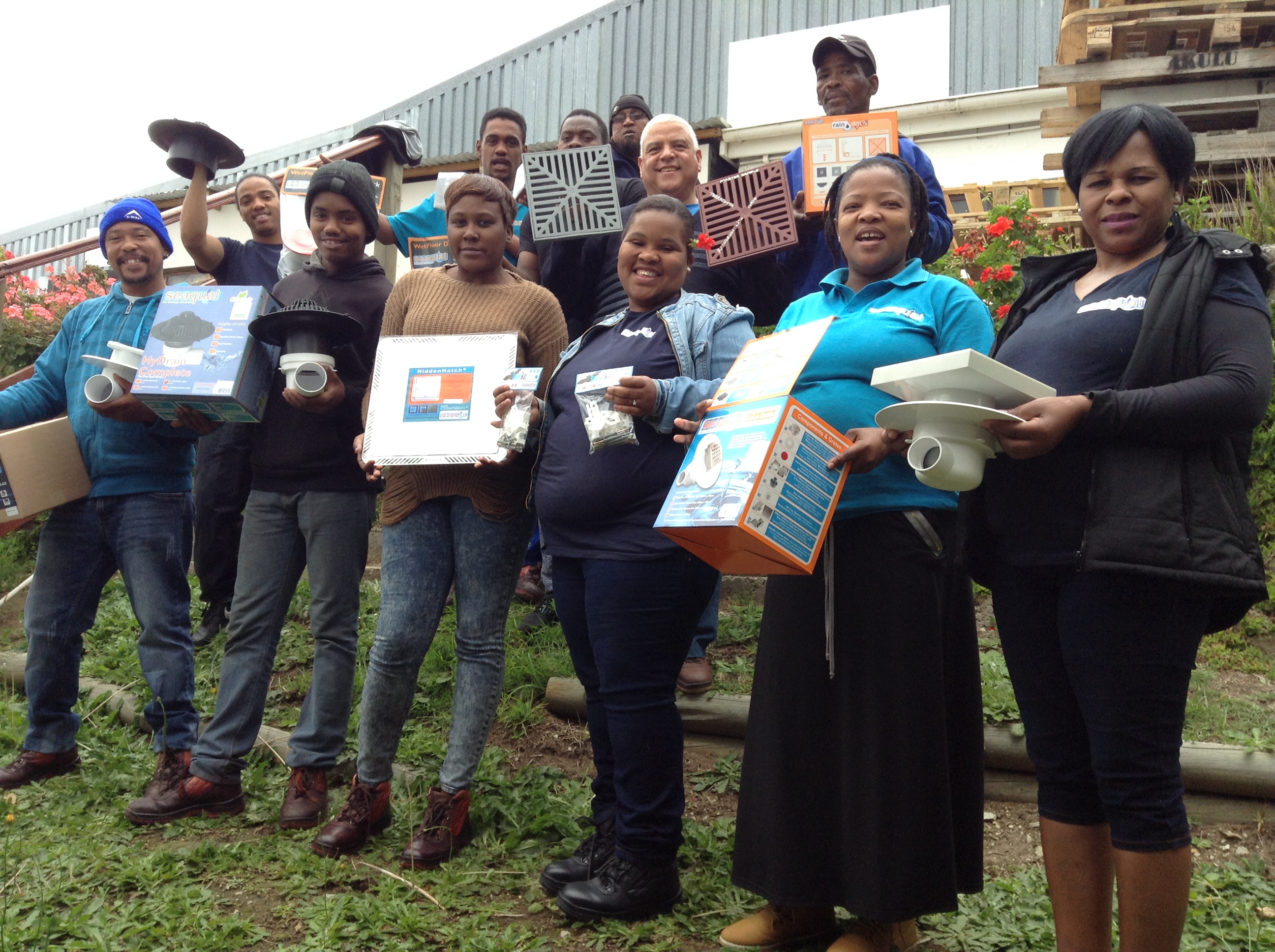 Image: ©Seaqual
Seaqual (Pty) Ltd, an ISO 9001 certified manufacturer based in Knysna, has received international certification, following its application to Agrément SA for certification and product testing of its drains. Agrèment is an international organisation and application can be made to have its certification recognised in countries where Agrément is represented.
Agrément SA assesses and certifies those innovative non-standardised construction products, systems, materials, components and processes not fully covered by a South African Bureau of Standards (SABS) standard or code of practice. So, when new products fall outside the scope of SABS, Agrèment SA certification is sought. The certification is recognised in the National Building Regulations and demonstrates compliance with those sections of the regulations listed on the certificate.
The following Seaqual product ranges all met the requirements of and have received Agrément SA certification:
WetFloor and LoLo Drain product ranges fall under the scope of the F-box WetFloor Certificate. (Cert 1)
HyDrain, Seaqual's full-bore product for use in concrete roofs falls under the scope of the F-box Full-Bore Certificate (Cert 2).
BalconyDrain fits neatly into both categories as it comprises some components in the WetFloor system (sans trap) and can be used on any non-trapped line whether internal or external, though primarily used as a full-bore on balconies, patios and tiled roof decks.
Benefit to professionals
Agrèment SA certificates are recognised by town planners and building inspectors and therefore provide architects, wet service engineers, contractors and plumbers with peace of mind. By specifying Seaqual's certified drains, the risk that a certificate of occupation may be withheld is greatly reduced as opposed to when drains that are not certified have been installed.
And, the technical assistance available from Seaqual provides them with further peace of mind. Seaqual's trained representatives track projects from initial design to completion offering support and samples throughout the process. In addition, Seaqual products are warranted for specific periods against manufacturing defects.
Have your say
The Seaqual team is keen to gain an understanding of what architects know about Seaqual products as well as learning how Seaqual can better serve your needs. To this end, the team would greatly appreciate it if you would assist in this information-gathering exercise by completing an architect's survey at https://www.surveymonkey.com/r/57VD2S6. And, each participant stands a chance to win a R2 000 Woolworths voucher.
For further information, contact: 044 382 3484, send an email to: info@seaqual.co.za, tech@seaqual.co.za or visit https://seaqual.co.za
---