Paving The Path To Enlightenment
---
Joint venture of local black investment company and renowned Dutch streetlight manufacturer now provides world-leading LED lighting solutions to the Public, Mining and Industrial sectors.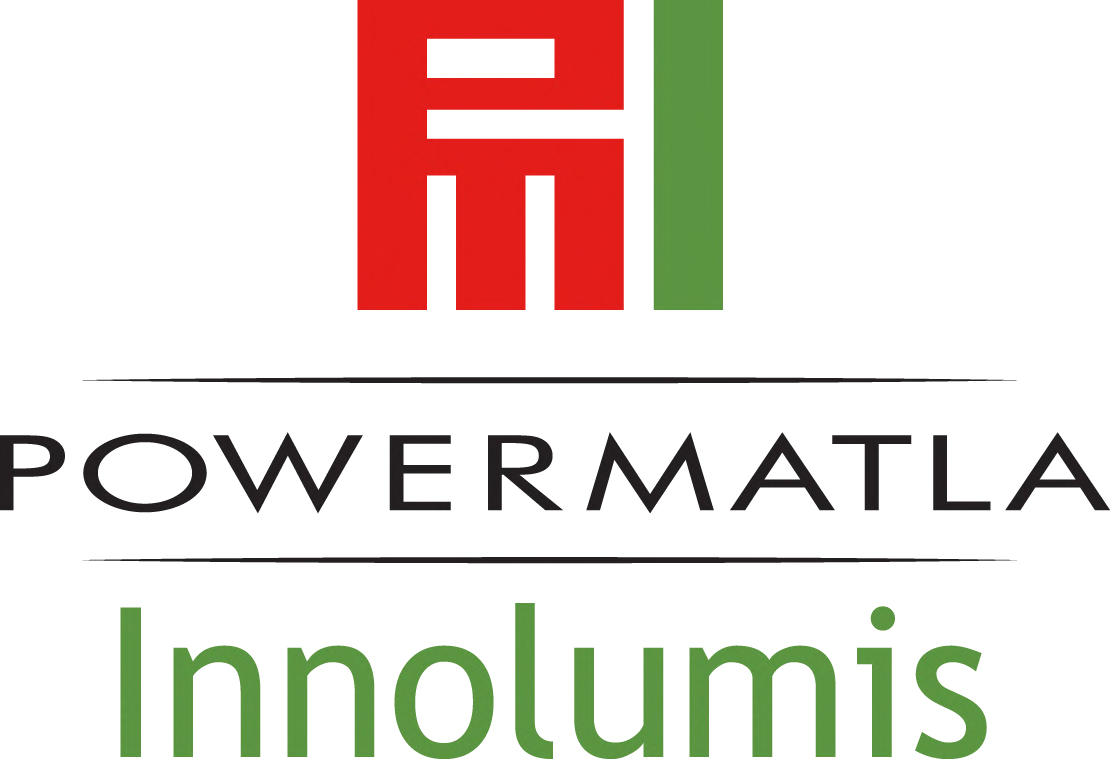 Image: Powermatla Innolumis logo.
Well known empowerment Investment Company Power Matla Consortium has joined forces with Netherlands based Innolumis Public Lighting BV to form Power Matla Innolumis (Pty) Ltd.  The company benefits from the extensive operational experience Power Matla has in the Energy and Electrification sector and the leading international LED technology prowess of Innolumis to bring the world's best public LED lighting solutions to South Africa.
CEO Kgathola Ngoasheng says: "Power Matla has, over recent years, started to expand our comprehensive electrification and renewable energies offering. Partnering with Innolumis is a logical step. Apart from the obvious benefits of the advanced LED area and street lighting solutions and products from Innolumis, their semi-knocked down (SKD) kits allows for rapid deployment of local assembly facilities around South Africa and Sub-Sahara. In the near future, other expansion of the Power Matla Consortium will allow fully-fledged local street light manufacturing of our LED products within the next 18 months."
Since 2008, Innolumis Public Lighting BV has lead the way globally with LED technology and world-pioneering Mesopic light colours (designed to emulate the way human eyes perceive colour and contrast in night time conditions).  Innolumis has manufactured and installed over 80 000 LED street lights in the Netherlands alone and are well-known for their innovative products across Europe. The company integrates knowledge of visual perception with the latest LED lighting technologies, staying on top as the ultimate specialists in optimising the light spectrum for the human eye and focusing luminaires where the light is needed.
"We have been active in South Africa since 2010 when our products were distributed by NTL Lemnis Africa under the Pharox LED brand. Due to the growth in the LED market in Africa we have decided to invest directly into South Africa and Power Matla proved to be the perfect partner for this venture," says Gert Grolleman, CEO of Innolumis. "We now have installation sites at municipalities, mines and various industrial and commercial sites across South Africa and Botswana. In the near future, we will also introduce an integrated smart city solution to the luminaires. We are currently testing this new concept in Europe," he concludes.
Power Matla Innolumis' lighting systems offer a considerable contribution to sustainability, energy conservation and the reduction of CO2 emissions. Wasteful public lighting is history once and for all.
Although still a relatively expensive investment for especially municipalities, Power Matla Innolumis believes that LED technology will soon surpass traditional lighting solutions and the saving on energy alone will prove that high-tech LED is the financially prudent choice for public budgets.
The new company's shareholding is made up by a majority share (60%) held by Level 1 BBBEE Power Matla Consortium, 35% Innolumis Public Lighting BV and the remaining 5% by the executive management. Managing Director, Francois van Tonder believes that "our experience in the South African and African markets, especially with this proven technology, makes us very optimistic about the growth of the company and of specialised LED lighting technologies in general. Combined with the knowledge, skills transfer and job creation as a result of the planned manufacturing plant and the strong, experienced team driving the offering, we are positively upbeat about changing the landscape of local sustainable and renewable energies in the public, mining and industrial spaces."
Power Matla Innolumis' offering includes:
A comprehensive lighting solution to the Public, Mining and Industrial sectors.
A full product portfolio covering all applications for outdoor, street, and area lighting, including complete off-grid application.
An approved installer/contractor base plus an own installation and maintenance management service.
Baseline infrastructure audits, including light counts and energy analysis.
Access to and assistance with various project funding/finance solutions.
Local SKD manufacturing and fully fledged local manufacturing.
Introduction of the integrated smart city solution.
For more information about Power Matla Innolumis, visit www.powermatlainnolumis.com or contact +27 11 234 0008.
---