---
In the wake of destruction, one of Cape Town's most beautifully situated hotels, Tintswalo Atlantic, rises like a phoenix.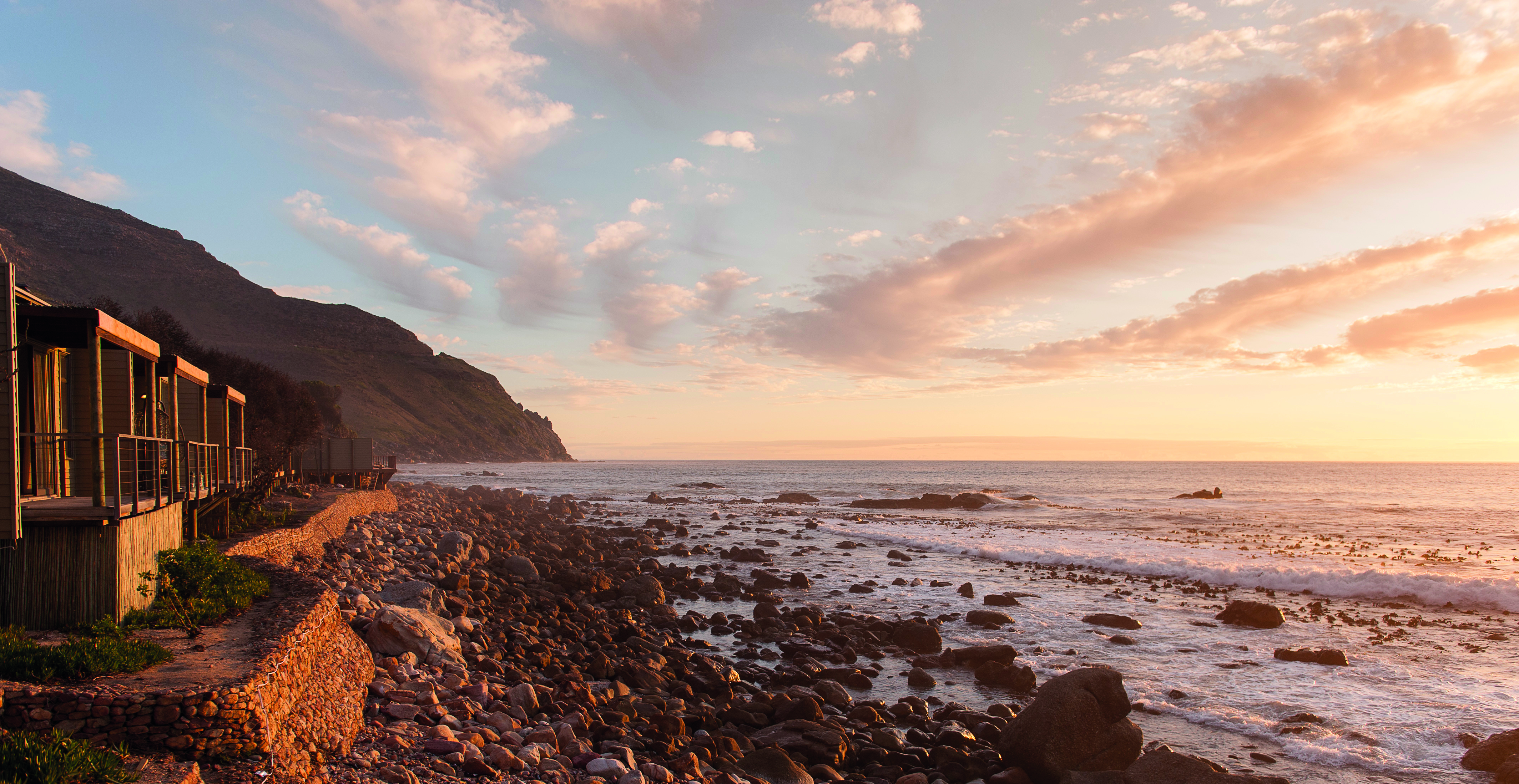 Tintswalo Atlantic
When devastating wildfires blazed across Cape Town's mountains in March, they took with them one of the city's most magnificently located hotels, Tintswalo Atlantic. Since 2009, the idiosyncratic hotel has enjoyed a privileged position on a concession within Table Mountain National Park, on the water's edge below Chapman's Peak Drive.
'It was difficult to confront the burnt hotel,' says Gaye Corbett, who was personally involved in the design and decoration of the five-star lodge that she owns with her husband, Ernest. 'The parts that burnt, burnt to nothing but char. There was nothing left.'
But Gaye and her team decided almost immediately to rebuild, and a little more than seven months later, the hotel is relaunching – 'Looking even better than before,' says Gaye. 'We set ourselves a tremendously stiff deadline to get the place up and running. Our original builder had retired but when he heard what had happened, he called me and said he would come out of retirement to rebuild it. That was a huge relief because he really understood the special demands of the site, and the difficulty of building down here.
The most frightening part was to get insurance to accept the claim – but they did. And when we redrew the plans, we realised we had a unique opportunity to correct all our old mistakes.'
With the superstructures in place, Gaye has been hard at work recreating the individual island-themed look and feel of each of the rooms. 'My husband and I are great explorers and we've always loved bashing around Africa. We've also travelled extensively around Africa's islands, so we picked a handful of these – from Sicily to Lamu – and then named and decorated the rooms accordingly.' And in the bathrooms, Gaye's personal touch consisted of a number of walls artistically embellished with seashells. 'Arranging the shells is part of my creative soul,' she says. 'I love doing it and I think it looks really beautiful.'
And for guests? 'The number one thing to do is simply to sit on your bedroom deck,' says Gaye. 'There's nothing more relaxing – the sea is almost hypnotic. And it's right there, just beyond your fingertips. A special kind of magic.'
'We've also travelled extensively around Africa's islands, so we picked a handful of these – from Sicily to Lamu – and then named and decorated the rooms accordingly.'
---