Home » » Maximising The Franchise Model
Maximising The Franchise Model
---
To optimise the model, franchisors need to remain creative and sustain momentum in the long term, writes Tamara Oberholster.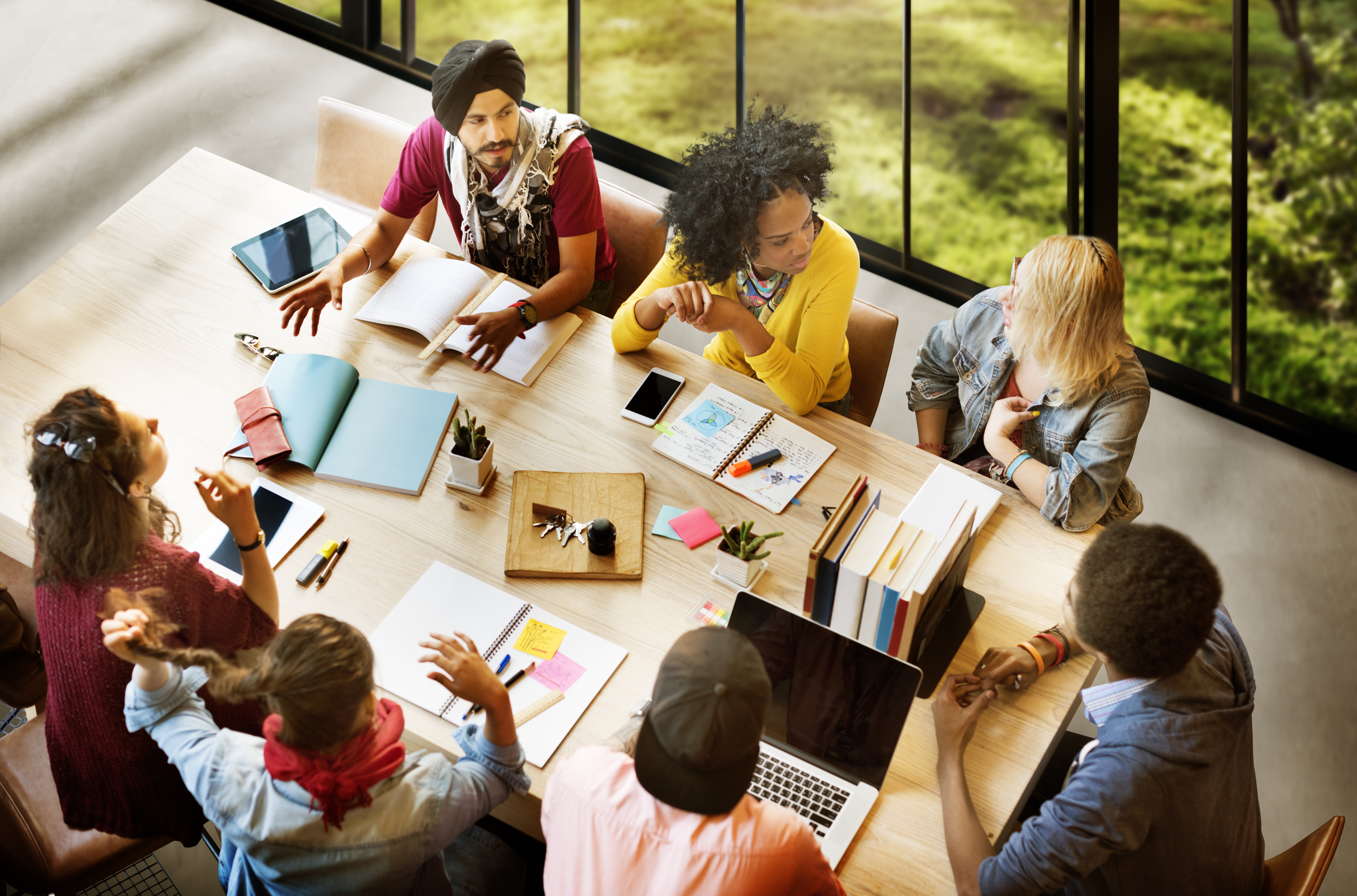 Image: ©Shutterstock
One of the key benefits of franchising, according to Carlo Gonzaga, CEO of Taste Holdings, is that in the early stages of growth you have several owners in the business, allowing the franchisor to focus on growth and systems implementation. Additionally, there is a lower capital requirement for new stores, allowing investment in brand and process.
As the business grows, however, it's important not to lose momentum. There are numerous common mistakes that franchisors make, which can affect the business's success.
As Bradley J Sugars points out in his book, Successful Franchising (McGraw-Hill, 2006), probably the most well publicised of these mistakes is greed – where franchisors are only interested in quick cash.
The second mistake that Sugars highlights is poor selection techniques when selling franchises. "For the long-term sustainability of the system, it pays to be very selective when choosing who to sell franchises to," he notes. "You see, you get this wrong and you'll end up with disgruntled franchisees beginning to quit, simply because it wasn't for them… And disgruntled franchisees start talking to others and saying things tinged with emotion and bad feeling. It does your business no good at all, because word can spread like wildfire."
To avoid this, franchisors need to ensure upfront that there is a match between the franchisee (including their dreams and aspirations) and the franchise they're buying. There is no point in selling someone a franchise that requires a seven-day-a-week commitment at retail hours if they're actually tired and looking for semi-retirement. There's also no point in selling an intellectual individual, who thrives on mental stimulation, a franchise where the tasks are mundane and repetitive and where human interaction is at surface level only.
Hands-on individuals – who understand the importance of superior service delivery and who are willing to commit the necessary time to build a successful business – drive successful franchise businesses, says Gonzaga.
Not all about the money
The franchising model is not, however, only about leveraging profits for franchisors and franchisees. Despite being a well-established concept in South Africa, it is capable of delivering a great deal more – especially in terms of job creation and broad-based black economic empowerment, says franchise consultant, life member of The Franchise Association of South Africa and author of several books on franchising, Kurt Illetschko.
"Franchising is ideal for our country where, before 1994, most South Africans were unable to learn business skills and develop an entrepreneurial approach," he says. "With the benefit of ongoing training and guidance from franchisors, franchisees are able to build skills while simultaneously operating businesses. This is one of the reasons further and effective use of the franchising concept is widely beneficial to the country."
But it goes beyond providing more jobs and opportunities for budding entrepreneurs within South African borders, says Illetschko. Given the high levels of franchising expertise available locally and the fact that many markets in other parts of the world – particularly elsewhere in Africa – admire and respect South African brands, international franchising is an effective way of expanding local businesses.
"Franchising can work well for international expansion because it enables mutually beneficial co-operation between the franchisor (that is, the exporter of the concept) and businessmen and women in other countries who understand and know local conditions," he says.
Responsibilities of both parties
Regardless of where a franchise is established, the obligations of the franchisor are paramount.
"As a franchisor, your responsibility never actually ends," says Gonzaga. "Our business philosophy at Taste Holdings is to provide franchisees with guidance to build and operate a successful enterprise. As part of our franchise agreement, all stores receive operational and marketing support. All new franchisees and their staff undergo intensive training, comprising of theoretical and practical training modules. Each and every store has a dedicated franchise manager, who facilitates communication and operational requirements between the franchisee and franchisor."
Taste Holdings provides developmental support that covers the shop build, from design and initiation to handover, equipment source and layout, as well as operational support. This includes monthly store audits and full store visits every four to six weeks by the regional manager. Marketing support includes national and local store marketing, research and insights, social media and PR activities.
Indeed, support goes beyond providing good technical training on the franchisor's product or services. Franchisors need to provide ongoing training on more general business principles. Financial management, people management, systems and structures, sales and marketing, time management, training and development, self management, discipline, accountability and a plethora of other areas make a franchisee successful.
It's also critical to undertake annual reviews and alignment checks. Things change as people and businesses mature. Resetting the focus is an ongoing and critical aspect of nurturing the franchisor-franchisee relationship.
Illetschko puts it this way: "To avoid losing market share, brands need to be constantly reinvented. Brand development is the responsibility of franchisors. But, for it to be completely effective, franchisees need to be involved. They are not only the brand's ears and eyes in the marketplace, but they will also be responsible for implementing the changes.
"As a franchisor, you are responsible for operating a business as well as looking after the brand's integrity. Knowing the brand's values and objectives is not enough; you need to grow with the brand, grow with time and understand your customers."
Potential pitfalls franchisors should avoid
Hard-selling. It is one thing to promote your business to prospective franchisees, but pressuring them into signing agreements is not a good idea. Respond promptly and thoroughly to initial inquiries, but allow prospects to make the next move. However, once a prospect has been qualified, gentle persuasion from the franchisor is acceptable.
Treating franchisees like branch managers. Franchisees make substantial investments in the business and deserve respect, transparency and honesty from the franchisor.
Focusing too much on your own bottom line.  And not enough on the bottom line of the franchisee, or vice versa. There always needs to be a commensurate return for all parties. Founder of McDonald's, Ray Kroc, famously put it as follows: "A franchisor company should not live off the sweat of its franchisees, but should earn its keep by helping its franchisees to become more successful."
Changing for the sake of change. While innovation is critical and change inevitable, it needs to be backed up with good research and concrete facts. Don't rebrand just for the sake of it. Always be mindful of the financial implication, and ensure that there is a relative payback or return on investment.
Becoming jaded. Franchising is supposed to be tough. Healthy tension between franchisor and franchisee is important. Focus on the end goal and constantly engage and inspire the whole business, franchisor staff and franchisees, on moving towards it. You might be tired or bored as a franchisee, but try to remember the excitement of the beginning. Every new franchisee needs to experience that same excitement.
---