---
Do small-scale fishermen benefit from enterprise development projects? Solly Moeng investigates.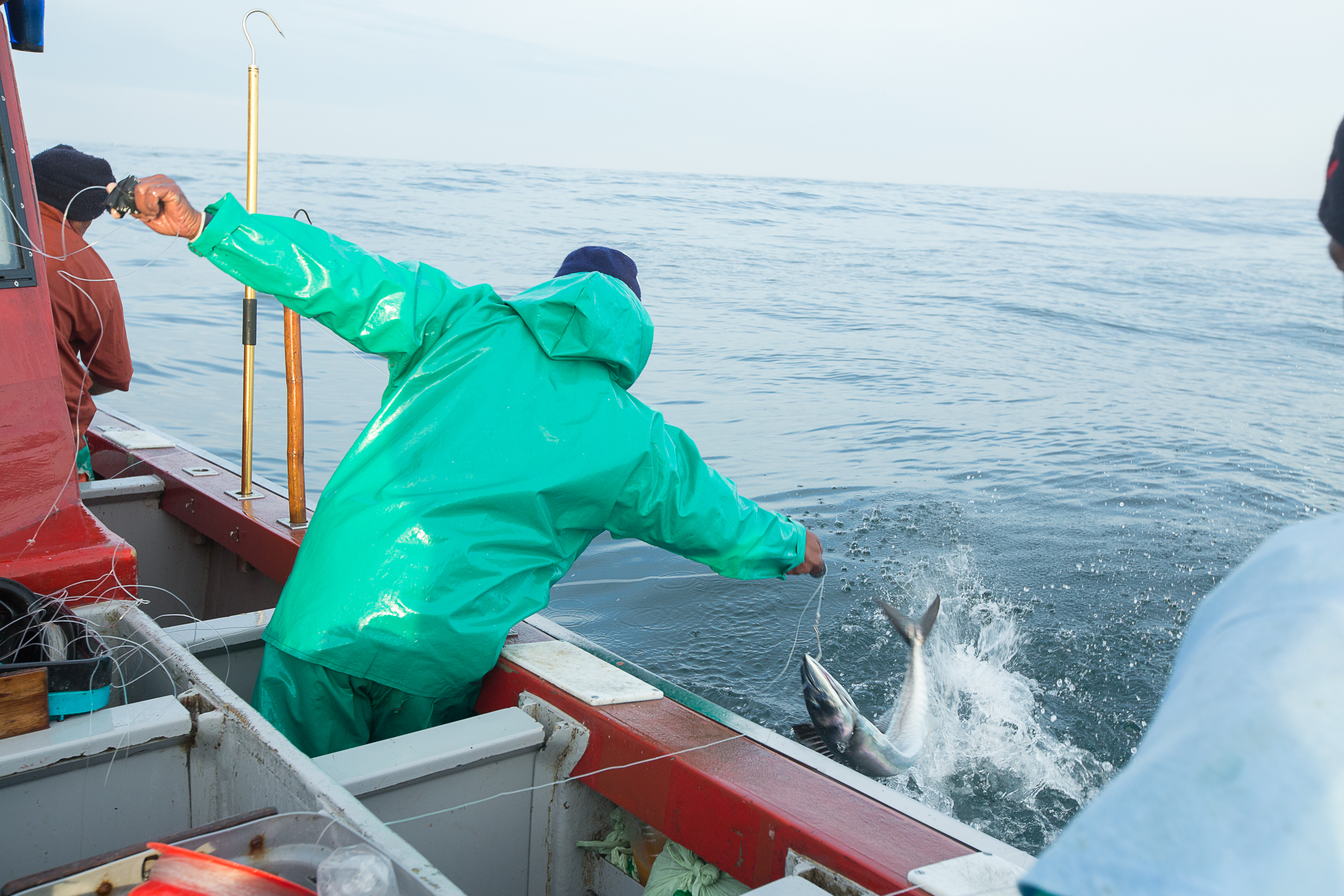 Image: Fishing industry
Going beyond an awareness of the rights of humans and animals, environmental rights have increasingly taken the forefront in the mind-set of the corporate sector, modern governments and the societies they lead. Such rights have gone from not being considered at all in planning cycles, to being considered only as an afterthought, usually following some prompting by concerned activists, to increasingly being fully integrated into planning cycles.
Linked to these rights, terms such as sustainability, sustainable harvesting, trading and usage, as well as others in the same field, have become common components of everyday language. In poor societies, it has also become normal for small subsistence communities to receive training in the care of their environment, to ensure that the latter remains sustainable and viable to support future generations over time. In the case of South Africa, terms such as transformation, economic empowerment etc. have been added to this body of language to link sustainability issues to the country's reconstruction programme. In this regard, the crucial link between the economy and the country's poor communities along its coastline is of particular importance.
WWF-SA collaborates with several profit and non-profit-making organisations to effect positive change in the ocean. To achieve its aims, WWF-SA works with stakeholders ranging from large fishing companies to subsistence fishermen, as well as with marine scientists, government, consumers, retail partners, restaurants, and other environmental nongovernmental organisations (NGOs). One such organisation is the Southern African Sustainable Seafood Initiative (SASSI), established in 2004 to drive change in the local seafood industry and to work with suppliers  and sellers of seafood to encourage sustainable seafood choices. SASSI also informs and inspires consumers to think sustainability when making seafood choices.
SASSI Retailer Participation Scheme's active corporate partners assess the sustainability of their seafood operations and help spread the word internally and through their own stakeholder networks and value chains.
Mkhululi Silandela, WWF-SA's Fisheries & Agriculture Small Producers manager, says: "We encourage coastal communities to improve their social cohesion through democratic structures. Despite the criticism of corruption within cooperatives, they provide good platforms for communities to work together in maximising alignment with big companies to benefit from market access and empowerment opportunities."
Furthermore, cooperatives are a good fit for government support programmes such as the new small-scale fisheries policy. To implement proper governance structures within the coastal communities, the WWF has specifically worked with the Kleinmond community to develop an internal control system that will help the fishing cooperatives to manage their own members fairly and to comply with all the public and private sector regulations.
"While we've approached a number of local retailers to discuss ways of working with them, Woolworths and Pick n Pay are the only active ones in our programme so far," says Silandela. "Other companies such as Massmart, SPAR and Checkers have been approached."
Empowering small-scale fishermen
WWF-SA's aims are two-pronged. On the one hand, it seeks to improve fishing practices that are destructive to the ocean by encouraging fishermen to use more sustainable methods. On the other hand, it aims to facilitate collaboration between established business, especially retailers, and coastal communities relying on the ocean for their sustenance.
"Destructive fishing practices cover issues such as illegal fishing, overfishing, by-catch [the incidental capture of fish and other sea animals not targeted by fishermen] and habitat destruction. Everything we do in this area is guided by the South African Marine Living Resources Act," explains Silandela.
Participation in the organisation's programmes is voluntary, educating fishermen and making them aware of the need, for instance, to shift their demand from over-exploited species to more sustainable ones when the need arises.
WWF-SA views illegal fishing and other harmful harvesting practices as huge problems, because they impact negatively on the livelihood of many coastal communities. While most perpetrators of such actions often come from outside the coastal communities, in many cases they also have willing accomplices in the communities. This can make the policing of this issue very difficult.
WWF-SA reported huge success in July 2014 after hosting a two-day learning journey involving some of South Africa's leading food retailers and the West Coast fishing communities of Langebaan, Paternoster and Doringbaai.
It encouraged participants to share their experiences across the seafood supply chain with the long-term vision of developing sustainable small-scale fisheries through partnerships between the fishing communities and formal business in the sector.
Participating retailers included Massmart, Shoprite, SPAR, Pick n Pay and Woolworths. The Industrial Development Corporation, the Western Cape Economic Development Partnership, and the Western Cape Government's food waste division were also present.
On the first day, participants visited fishermen in Langebaan and Paternoster to discuss issues of common concern. As expected, community representatives wanted to know how they could integrate the broader industry value chain. They were also interested to know which seafood products traded the most in South Africa, so that they could target those products in line with the broader consumer demand.
Retail representatives expressed interest in knowing how to best benefit from the unique and varied products harvested by the small-scale fisheries and how these could interest the broader seafood consumer markets. Several of the retailers also have sustainability and small developmental programmes that could benefit the fishing communities. It did not take long for each of the sides to see opportunities for collaboration.
The second day of the process involved a  visit to Doringbaai and the Ukondleka Cooperative, where discussions revolved  around themes such as:
Retailer commitment and business strategies;
Supply-chain infrastructure;
Financing;
Retailer supplier development programmes;
Community skills development, for example,  governance; and
Species sustainability.
Through such initiatives, WWF-SA manages to promote exposure and highlight much-needed collaboration opportunities between coastal communities and the business sector.
Today, both Woolworths and Pick n Pay have integrated some community initiatives into their respective supplier development programmes and have created shelf space for sustainably harvested seafood products that come from coastal communities.
"We are nowhere near achieving our goal of total integration of small coastal communities into the bigger supplier value chains," laments Silandela, "but we're definitely on a positive, incremental journey."
---