Light Steel Frame Building (LSFB) Offers Design Freedom
---
SPONSORED: John Barnard, director of the Southern African Light Steel Frame Building Association (SASFA), discusses how the speed of construction increases when using LSFB, and how it saves money in the long term.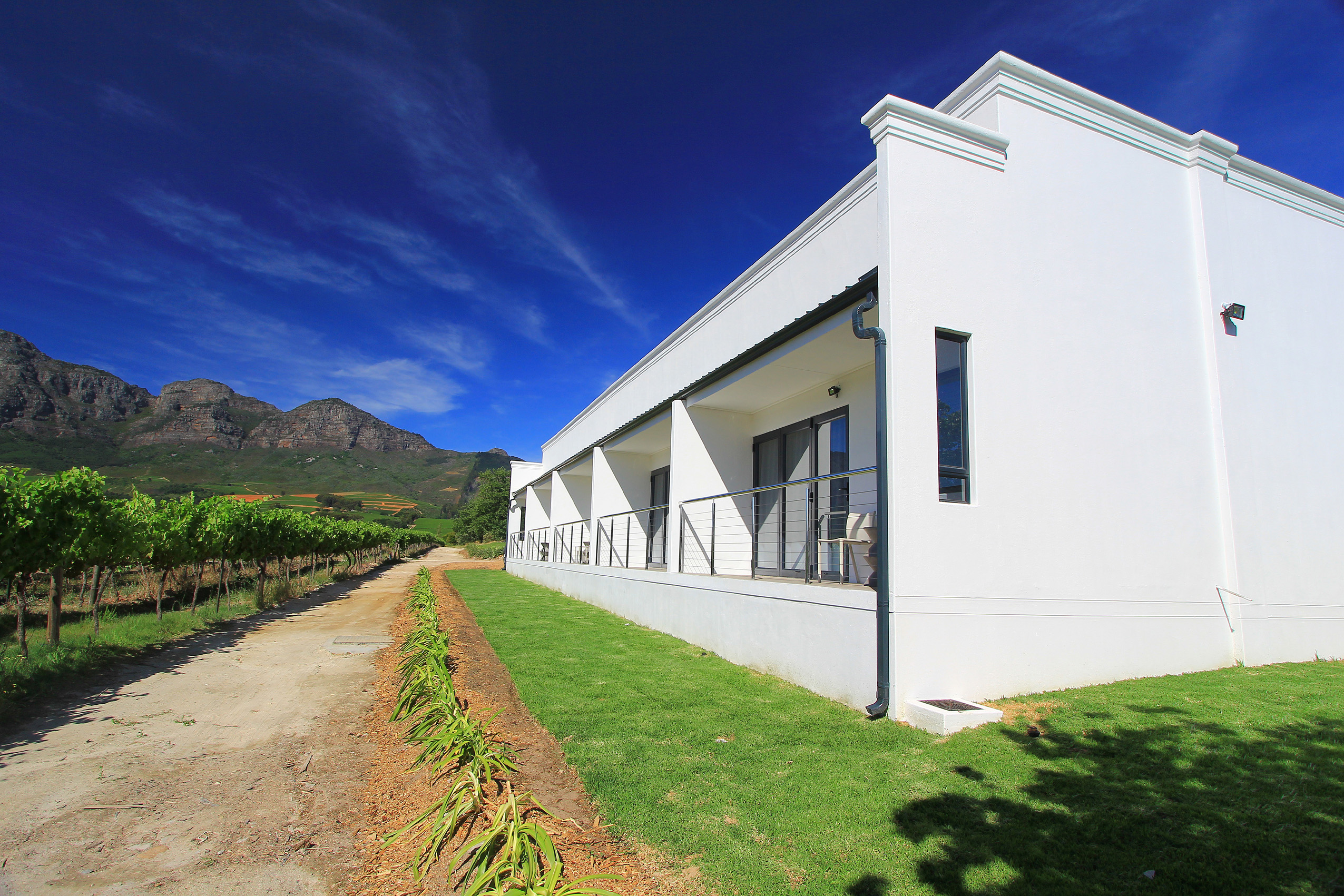 Vrede en Lust - Boland Farm.
Light Steel Frame Building (LSFB) is a construction method suitable for complex and creative designs. With LSFB, architects have the freedom to design almost any building or structure and have it executed within the shortest amount of time.
A recent example is the expansion at the well-known Boland farm Vrede en Lust, a five-star function and wedding venue with accommodation, which was constructed within six months. Built in Cape Dutch style, it blends in with the existing buildings on the farm – some dating back to the early 1700's.
Vrede en Lust is an energy efficient building with excellent acoustic insulation between rooms, top class finishes and, most importantly, it was a turnkey project, built by the Silverline Group, one of the leading LSFB contractors in the country. Silver line Group were contracted for the structural engineering, the detail shop drawings, and the total construction project including civil works and finishes.
John Barnard, director of the Southern African Light Steel Frame Building Association (SASFA) says that LSFB allows quicker construction, meaning the facility can be used sooner and also generates income a lot sooner compared to conventional building methods. "It is not only the speed of construction that saves money in the long term," he says. "By using LSFB material wastage can be reduced significantly, transport costs slashed by up to 80% and the carbon footprint significantly reduced," Barnard says.
He adds that LSFB is definitely much more energy efficient than more traditional construction methods, both with regard to "embodied energy" of the materials and components, as well as "operational energy" relating to heating and cooling of the building over its design life.
At Vrede en Lust aluminium-zinc coated, high strength steel sheet was used for the light steel structure and was roll-formed on a Framecad roll-forming machine. The roof trusses were designed by Silverline Group using MITEK UltraSpan software. All windows were specified to be single-glazed aluminium frames – due to the high R-values of the insulated walls, double-glazing was not required.
In order to achieve the Cape Dutch design a special cobbling plaster, designed by Malherbe Rust Architects, was used. The building was finished internally with full skim plaster on 15mm high impact Lafarge gypsum boards with 102mm Cavitybatt insulation supplied by Isover.
Charl van Zyl, CEO of Silverline Group, says that with fully skimmed ceilings in all bedrooms, down lighters were the perfect fit for the luxury room designs. Acoustic ceilings were fitted in the kitchen, front entrance and boardroom and restaurant. All bathroom walls were clad with fibre cement board and waterproofed, fully skimmed and painted.
Van Zyl says that this was one of the most enjoyable and fulfilling projects that his team has undertaken. "We enjoyed working with owners Dana and Ettienne Buys and in order to implement the Cape Dutch design we were lucky enough to work with top professionals in the design and construction arenas. It is most pleasing to see that the advantages of light steel frame building are applicable to all buildings whatever their shape and design and I believe that this building puts to rest any doubt that light steel frame building will soon become the building method of choice for developers and architects alike," he concluded.
---