Home » » Loyalty On The Move
Loyalty On The Move
---
Technology can make it easier to give customers what they want, and to build robust loyalty programmes. Mandy Collins looks at the impact of mobile technology and social media on loyalty and rewards programmes, and how companies can make it work for them.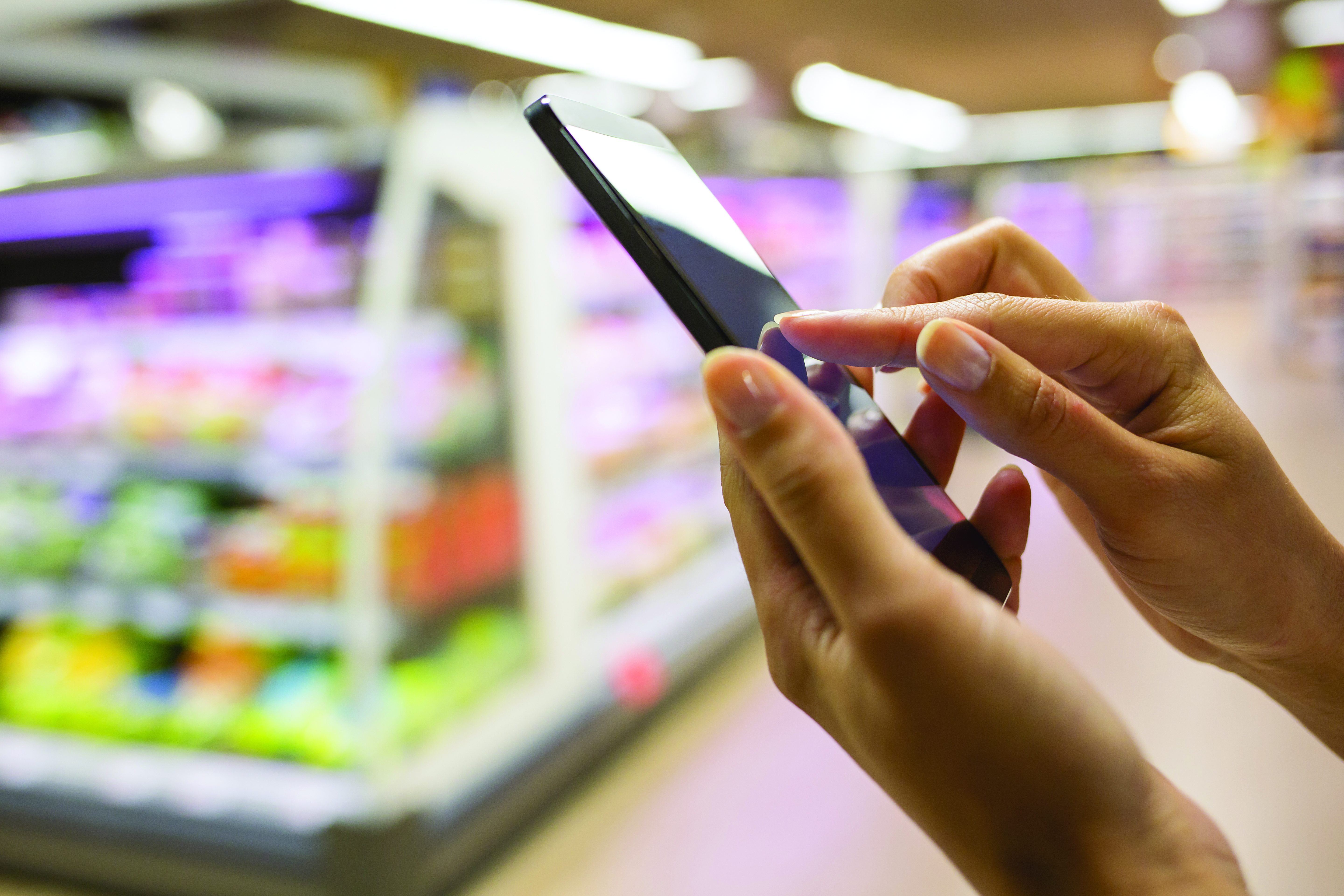 Image: Shutterstock
Without a strong mobile component, your rewards programme will be left behind – that's the word from those in the know. It's the way the world is going. Mobile phones are all pervasive – you can barely go anywhere without witnessing every other person intently focused on a small illuminated rectangle.
And then there is the recent phenomenon of Pokémon Go, which has demonstrated how  effective gaming and gamification could be if well harnessed. Indeed, a growing number of astute businesses across the world are jumping on the Pokémon Go bandwagon and rewarding Pokémon hunters (or "trainers", as they're called) with discounts and the like when they stop by and lift their heads from their phones long enough to purchase goods or services.
Mobile phones have long since ceased to be just phones. In fact, few people use them as phones at all. And with the advent of apps such as SnapScan and Zapper, payment by mobile phone is starting to gain ground.
"Payments are already moving to mobile devices," says David de Coning, chief executive of Crossgate Technologies. "Over the next 20 years, we foresee that there will be no such thing as a card in your wallet – you will use your phone to pay for everything.
"Phones are going to become trusted payment devices, just as cards currently are. Cards with chips have some pretty sophisticated technology, but you can't do more than pay with them. A mobile device, however, is really a super computer – it has enormous power. So alongside payments, brands are asking: what else can we do? You can make the whole experience more interactive."
De Coning points out that phones can be tracked and traced. You can see the exact location of the device. So if you can speak to the device, you can send offers straight to it, in real time, to exactly where the customer is at that precise moment. It all depends on how you use the data that comes back to you from your loyalty and rewards programme.
"Our view is that over time, big data will tell brands how their customers move around, which banks they use and so on," he continues. "We'll know more about customers because of  the analytics going on in the background. So  the phone becomes payment and reward in a single transaction."
Indeed, mobile is increasingly becoming an integral part of loyalty campaigns worldwide.  A Canadian report by Bond Brand Loyalty asserts that strategically marketers cannot afford to ignore mobile – it is at once a combination of a communication medium, a unique identifier, and a way to pay. In South Africa, for a vast number of people, smartphones are their only access to the internet.
"Apple and Google are already on this road," says De Coning. "Look at Apple Pay, for example: you pay with your phone and they provide an offer unique to the client, creating brand stickiness in the process. And what this means is that you can have targeted advertising down to the level of the individual. Brands, banks, consumers and retailers can interact through deep big-data analytics."
Potential benefits
According to a 2015 survey by phone and tablet repair specialist iFix, 56% of South Africans look at their phones first thing in the morning, and 54% check their phones more than three times an hour. It's no surprise then that mobile devices have become integral to loyalty and rewards programmes. But what are the potential benefits  of this for members of programmes?
Convenience, ease of use, and access to relevant, easily redeemable rewards are  essential in maintaining customer participation in loyalty programmes, says Michael Zahariev, who is the Cape Town-based co-founder of mobile app ReMe. These, he says, are also key potential customer benefits of using mobile technology for loyalty marketing.
Launched late last year, ReMe is a locally developed universal loyalty app, which is  designed to replace wallet-congesting loyalty cards and enable customers to activate, interact and keep track of their loyalty programmes –  and find new ones – using one app on their mobile device.
While customers appreciate the opportunity  of being rewarded for their loyalty, they do not want to have to carry more cards. Their mobiles though, are always on hand. But, while an app is a solution, it cannot be just any one.
"The world is moving away from wallets  clogged with cards towards phones clogged with apps," says Zahariev. "We're essentially replacing one problem with a similar one. With ReMe, we leapfrog this evolutionary step by eliminating  the need for multiple loyalty apps on one phone with a universal digital loyalty network.
"The idea is that ultimately all you will need is one app on your phone to sign up, track and redeem rewards on all of the loyalty programmes you choose to engage with."
The key, says Zahariev, is to make the customer experience  as seamless as possible. More than ever in the digital age, people want instant response and gratification. Loyalty programmes need to be supported by technology that is user-friendly, instructive and intuitive.
It makes sense, too, for the technology to allow businesses to communicate effectively with customers. Mobile seems to be the obvious way to achieve that seamless integration – and that includes adding social media into the mix for purposes other than customer complaints.
"Social media is powerful because it has a personal touch. And some banks are looking at a 'pay by Facebook account' option now – leveraging that massive network that people are really attached to. It's a part of their mobile world,"  says De Coning.
"There's likely to be a kind of app that will interact with whoever you bank with, and it'll have a whole lot of new options – pay by mobile, receive special offers, purchase things in the app, or on Facebook, and so on.
"It's a broad conversation, but mobile devices open up huge opportunities, because they're extremely powerful."
---