---
The decline of modern, well-functioning infrastructure in SA - Peter Major, Director for Mining at Cadiz Corporate Solutions investigates.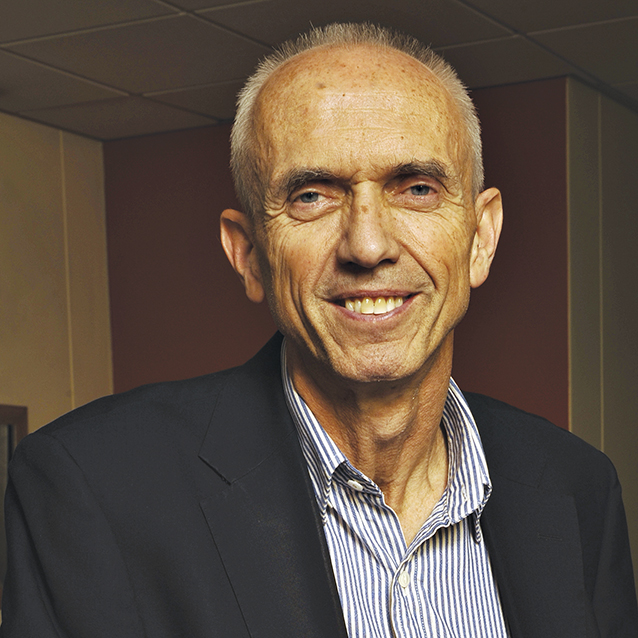 Image Credit: Robert Tshabalala @ Financial Mail
Infrastructure – a noun that means: the basic, underlying, fundamental facilities and systems serving a country, city and area – such as transportation and communication systems, power plants and schools. In South Africa's case this means Eskom, Transnet, SABC, Post Office, water works, sewerage, Telkom, schools/education and more!
It's accepted as fact that when a government devotes money and resources into its infrastructure the pay-off is immediate, medium-and long-term. The most developed and rapidly growing countries in the world devote serious resources and attention to developing and keeping their infrastructure world-class. This means on par or better than the top 50 of the 200 countries in the world today.
Countries with modern and well-functioning infrastructure are more competitive, have high standards of living for their citizens and enjoy numerous other current and long-term benefits. One only has to compare countries like Zimbabwe – whose government devotes 90%-95% of its budget to salaries, leaving nothing for infrastructural development, to countries like China, the US and Europe.
SA, although it spent hugely on infrastructure during the period of sanctions from 1960 to 1990, has fallen way behind in these past two decades, as an ever larger share of the national budget went towards 'non-infrastructure' spending, i.e. 'consumption'.
Worse, SA's population has grown from 35m in 1994 to 55m today. Even worse is the fact that the money that has gone into infrastructure these past two decades, has been characterised by massive waste, corruption and politics. The joke in Russia during the communist era was that "half the government expenditure is stolen before reaching its proper destination and the other half is wasted". But when one looks at the state of SA's increasingly dilapidated and fragile infrastructure today and compares it with expenditure – it is very hard 'not to conclude' that up to half of what was spent by government these past 20 years was wasted, stolen, misdirected or lost. These are scary realities.
Since 1994 – until the end of 2016, SA's government will have spent just under R20 trillion in today's money. What is frightening is that nearly half of that, i.e. R10 trillion, has been spent since 2010. Even scarier is that total government debt today is R2.3 trillion in today's Rand value and R1.6 trillion of that came since 2010. So, where is the much-needed improved infrastructure for which we are all clamouring? Where are the new sewerage and electrical plants, the water purification and delivery systems; and the new or at least improved, highways, harbours, railroads and schools? What we do know is that a lot of new expensive fancy houses and cars have gone to a lot of very undeserving individuals and organisations with government money these past decades – leaving the needy masses more left out and angrier than ever.
Yes, the party was fun while it lasted – for a few that is (a very small, politically connected few). But the vast majority of SA's population never got to partake (despite 16m people now receiving grants) in the misallocation of resources by government. And now there isn't the infrastructure to benefit them either. And this applies especially to mining, which is still the backbone of the country.
Since 1988 until now the gold sector alone has lost 420 000 direct jobs (and double that in related engineering and support jobs). And since 2006, the platinum sector has shed over 60 000 jobs. And the rest of the mining industry – i.e. coal, chrome, diamonds, base metals, manganese and iron? At least another 20 000 jobs have been lost – and all of these are very probably 'lost for good'.
With gold production down from 650tpa to 150tpa during a period of 'all-time high real' Rand/oz prices! And platinum, diamonds and base metal volumes down by well over 25% from 10 years ago, one has to ask: Could better infrastructure have prevented some of this? Would more available and lower-cost electricity (now mining's largest cost (+20%) after labour), steel, railways and harbours not have helped save some mines, some production, some jobs – that now appear gone forever'?
South Africa had many formidable manufacturing, engineering and construction companies during the 1960s through the mid 1990s – such as LTA, Murray and Roberts, Shaft Sinkers, Aveng, Concor, Cementation, Iscor, Highveld and many others.
The continual growing and replacement of mines ensured these large construction companies had plenty of work. And government did its part as well with the expansion and timeous maintenance of highways, ports, electricity plants and distribution and other.
With nine million unemployed people today, a budget of over R1.3 trillion annually and more economic mineral deposits than nearly Russia and USA combined, certainly it's mainly a case of proper management of resources and a decrease in and simplification of the huge regulatory environment we have built up this millennium? Self-immolation? What is wrong in SA today?
---