---
Trevor Crighton claims the digital world has no space for binary thinking – especially in 21st century banking.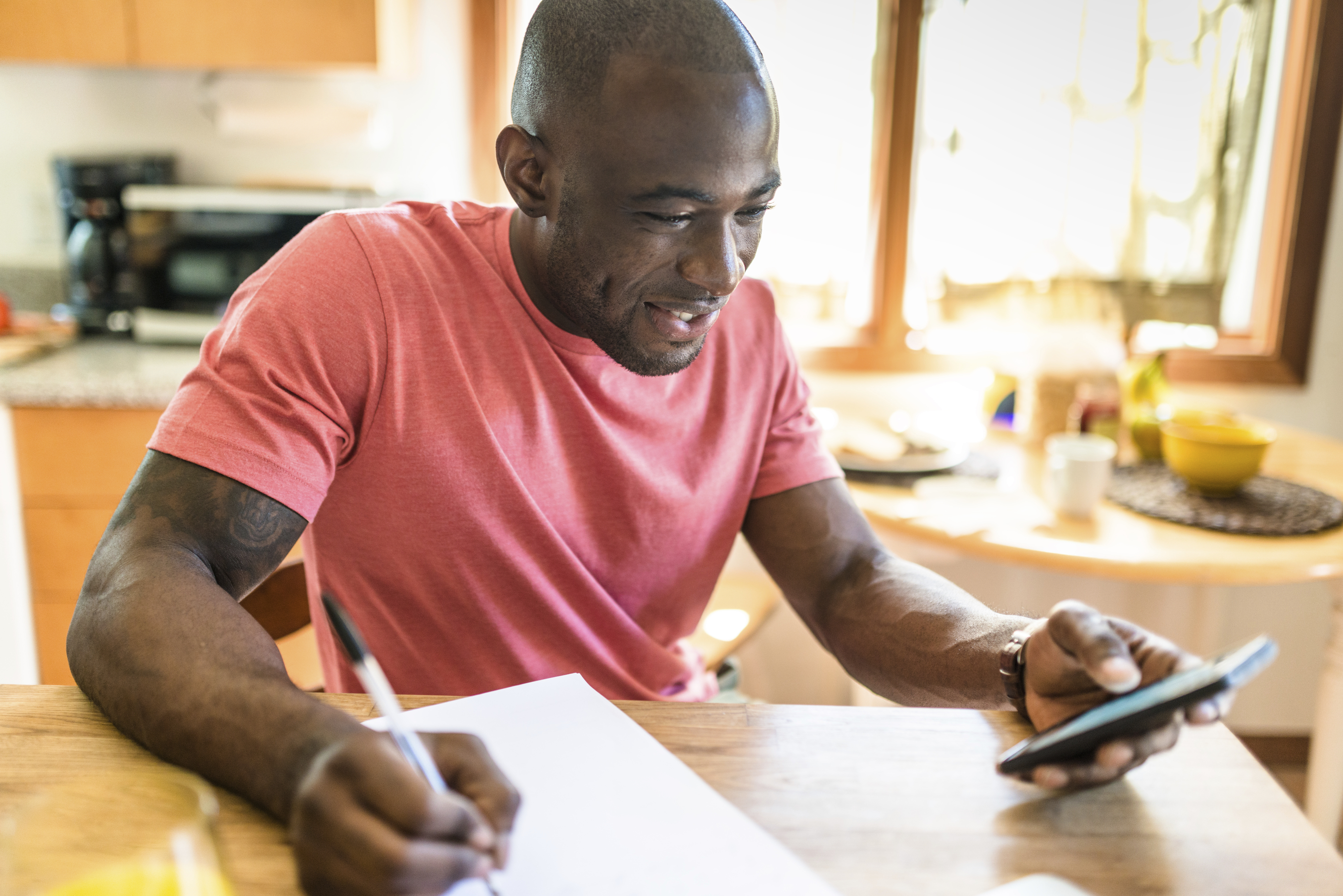 Image: iStock - online finance.
More South Africans are making use of digital banking platforms to perform transactions – mostly because there are now more ways to do banking than ever before. Online and mobile banking are jostling for position with branches, ATMs and contact centres, and South Africa's banks are having to balance innovation, security and big data insights in delivering 21st century banking solutions.
Columinate's 2016 Internet Banking SITEisfaction Survey showed that the South African digital banking population stood at 5.6-million customers in 2015 and named FNB SA's Best Digital Bank, followed by (in order) Capitec Bank, Standard Bank, Nedbank and Absa.
Market leaders FNB got their foot in the digital door in 2009 when they made it possible for customers to open accounts, switch accounts and have their cards delivered by courier, all via their online banking platform. "This had the effect of starting and maintaining digital-only relationships between the bank and its clients," says Yolande Steyn, head of innovation at FNB. Over the past five years, they've pioneered a number of online services for transactions that would typically require customers to visit a branch, largely staying ahead of their competitors.
The competition
In 2015, Absa committed R3-billion in infrastructure investments in a bid to improve their digital offering and drew  855 000 new-to-bank customers in the financial year. "Our improved digital channels have been cited as a contributing factor when customers had to decide whether or not to join our bank," says Ashley Veasey, group chief information officer and chief digital officer at Barclays Africa. "Data also indicates that existing customers continue to favour using our digital channels when transacting, which reflects our investment in providing solutions in their channels of choice."
Absa has also recently launched ChatBanking for Twitter (a first in Africa) and Facebook Messenger, a world first whereby customers can track account balances, buy airtime or data, get mini statements and make certain payments  to beneficiaries.
Vuyo Mpako, head of digital channels and ecommerce at Standard Bank, says online and app banking has truly transformed the way customers engage with the bank, enabling them to bank on their terms whenever they want. "Standard Bank has invested heavily in IT infrastructure to ensure that the bank has a single view of the customer, and the customer has a single instant view of their complete banking services regardless of geography, product or customer segment," he says.
Security concerns and internet access remain stumbling blocks to reaching a tipping point for digital banking in South Africa. Columinate's survey shows that lack of trust (36%), based largely on security concerns, is the major hurdle keeping banked and connected customers from using internet banking. Though there has been a slight year-on-year decline in internet banking fraud since 2014, Columinate's 2016 report indicates that levels remain high, with 50% of digital banking customers targeted by fraudsters, and 14% of them falling victim to scams in the measured year.
Capitec Bank Executive of Marketing and Corporate Affairs Francois Viviers says: "Banking is about people's money, and therefore trust in the brand and in the channel is extremely important. It's natural for anyone that is new to digital banking to feel uncomfortable with it. But, over time, our clients are realising that the banking app is the most convenient, the most affordable and one of the safest ways of banking."
Standard Bank's Mpako says that though customers are still wary of the risks associated with electronic banking, these channels are as secure as any other digital channel. Standard Bank have harnessed Apple's Touch ID on new-generation iPhones and iPads to incorporate biometric security as a sign-in mechanism for their app – a first for South Africa.
"There is no doubt that as more services converge on smartphones, adoption levels in all areas will increase," says Mpako. "Local consumers may, at present, be slow to adopt digital banking, but more will see the value it offers. As this occurs, more people will come to trust the medium, realising the time-saving benefit and potential for the medium to add real value to their lives. This will boost digital and see larger numbers of South Africans moving into the digital banking environment."
Despite the plethora of digital options available, do any of the banks believe that digital will replace a visit to a branch?
Absa says that they are looking to provide their customers with choices, with branches being one of them – albeit in a new guise. "We see our branches evolving in the future to provide a seamless banking experience," Veasey explains. "As we build a better, more intelligent banking service, we are embracing the world of omnichannel banking, removing our complex process from being exposed to our customers and focusing on creating simplicity in their lives."
FNB's Steyn says the bank doesn't see digital replacing in-branch interaction. "We do foresee a change in the role of the branch over time, as more migratable transactions – those that can be done digitally – reduce within the branch environment," she says. "The branch serves a critical role in advice, sales and customer service. We foresee this environment adapting toward holistic customer service, where the physical layout adapts to promote face-to-face interaction, where customer service is individualised to their specific financial needs."
Capitec's Viviers says the bank  certainly aims to entirely replace the need to visit a branch with digital banking solutions. "We are also realistic, though," he says. "We do believe that a large portion of our client base will continue to require a level of assistance with some of their banking needs."
The future
In terms of the future of digital banking, Columinate CEO Henk Pretorius says banks face potential disruptions from tech giants who facilitate payments by bypassing banks and virtual currencies.
"How banks respond to these challenges from nonfinancial brands may determine their future relevance," he says. "The number of digital banking features provided by banks and utilised by customers has increased every year and this trend is likely to continue. The race to get the best experience across these channels will be the next battleground for banks."
---