International Cooperation Is Key
---
The South African Local Government Association (SALGA) regularly forms partnerships with other entities on a regional, continental and global scale, in order to share innovations and experiences as widely as possible, writes Rodney Weidemann.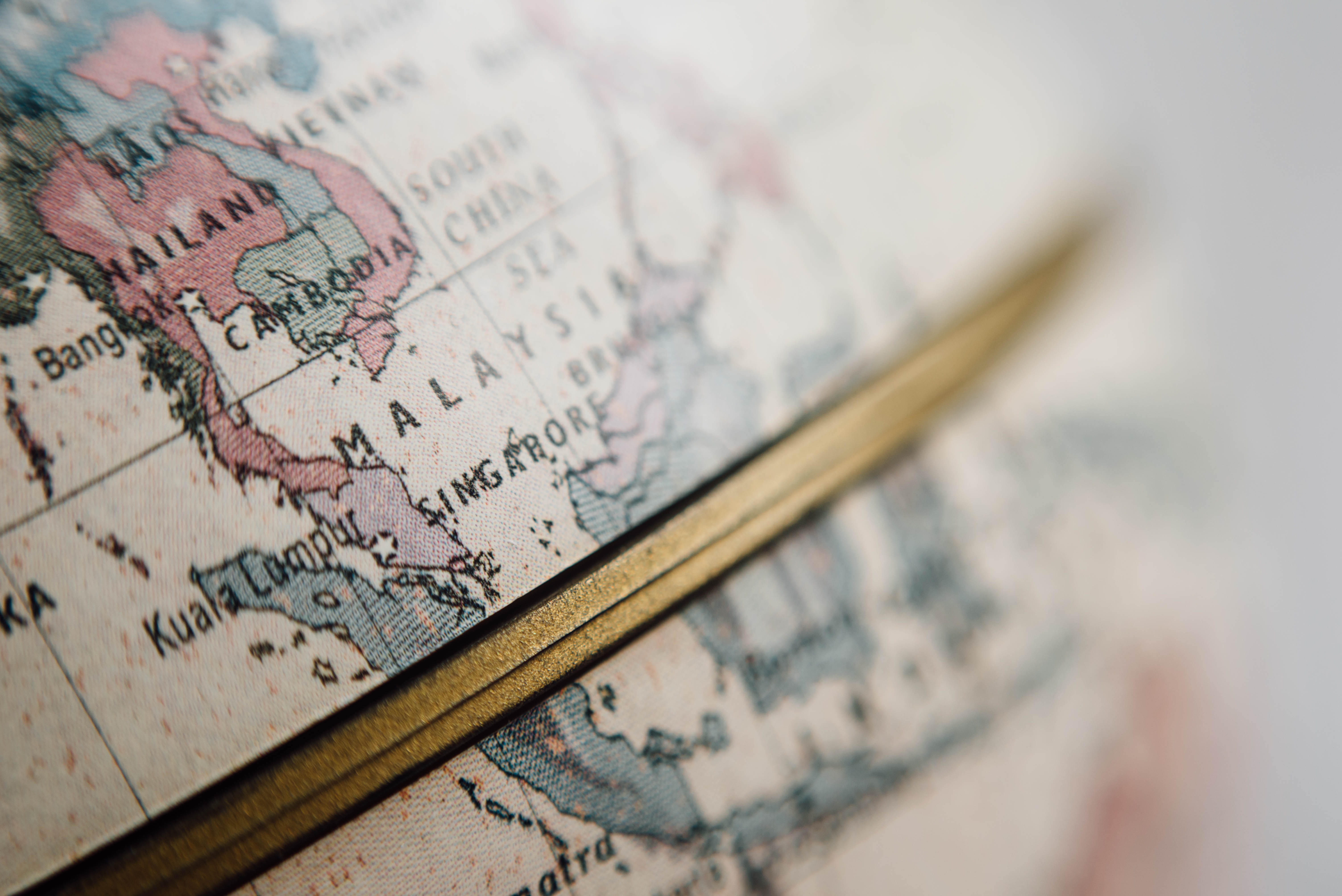 Image: ©Unsplash
SALGA's partnerships and joint ventures (JVs) with other organisations are extremely important in delivering benefits to its members, and building the role and profile of local government in the region, continent and across the globe.
Advocate Reuben Baatjies, general manager: Strategy and International Relations at SALGA, explains that these partnerships and JVs all take place within the parameters of South African's foreign-policy objectives. Moreover, they are undertaken with the knowledge and, in some cases, active participation of national government in the form of the Department of International Relations and Cooperation, the Department of Cooperative Governance and Traditional Affairs (CoGTA), and National Treasury.
'SALGA pursues strategic partnerships across three key areas, focusing regionally on strengthening local government and its associations through capacity building, peer learning and thought-leadership-exchange programmes,' Baatjies says. 'We also promote decentralisation, local economic development, and local government's role in job creation and investment through our various strategic partnerships.
'At a continental level, our goal is to strengthen the United Cities and Local Government of Africa (UCLGA), and actively promote decentralisation and people-centred local government across Africa. Further, we aim to lead in building the capacity of local government associations across the continent, thereby strengthening and supporting sustainable local development.'
Baatjies adds that, at a global level, the goal is to help build a coherent development-cooperation agenda and programme to strengthen local governance and decentralisation, as well as to participate in global platforms and bodies. These include the UCLGA and its various committees, enabling SALGA to take the lead in the localisation and Africanisation of the sustainable development goals and the various thematic and sectoral policies.
'This is vitally important, as strengthening local government and its representation is key to tackling the many and diverse socioeconomic challenges, which are now becoming commonplace in most parts of the world,' he says. 'And a better and more sustainable world is a universal goal in this interconnected "global village".'
Current partnerships
SALGA has formed a partnership with the Commonwealth Local Government Forum (CLGF) and, through the South African chapter of the UCLGA, has been providing strategic capacitybuilding support, to strengthen local government associations in the region and share decentralisation perspectives with our neighbours, continues Baatjies.
'In particular, we have provided support to the Malawi Local Government Association, which is re-establishing itself and setting out its strategic vision for the medium term,' he says. 'Additionally, we have worked with the Zimbabwean association and some of its cities in strengthening its services, such as water provision, to residents. This was undertaken with the support of the eThekwini Municipal Institute of Learning, as part of a trilateral cooperation project between Germany, South Africa and Zimbabwe.
'From a continental perspective, it goes without saying that the 2015 Africities Summit, held in Johannesburg from 29 November to 3 December 2015, was a major showpiece event for local government across Africa. This was a collaboration between the UCLGA, SALGA, CoGTA and the City of Johannesburg.'
Baatjies adds that the Summit was significant in profiling South Africa's local government to the continent and world, and positioning SALGA to play a leading role in the implementation of, and policy choices needed to effect, the desired sustainable development goals and Africa 2063 Agenda objectives.
'SALGA was also tasked with playing a leading role in the governance reform of the UCLGA. This is in the lead-up to the UCLGA World Congress later in 2016,' he says.
According to Baatjies, at a global level, SALGA's Centre for Leadership and Governance was profiled in the September edition of the UCLG (World Body) Capacity Building Working Group newsletter. Partnership collaboration was invited from interested international stakeholders.
'Furthermore, SALGA, in partnership with the CLGF, is part of an ongoing expert mission to support the CLGF Asian region advocate for local economic development,' Baatjies says. 'This will be achieved by sharing expertise and experiences from South Africa with our Indian counterparts. Specifically, SALGA is providing expert support with regards to developing a pilot project focused on local economic development with the Indian state of Madya Pradesh. This Indian state has also signed a memorandum of understanding [MoU] with the Gauteng province.'
This project, he suggests, will focus on the roles of local economic development and city strategic planning, and will result in strategic partnerships between the beneficiaries of the policy and selected South African municipalities that share similar characteristics and interests.
SALGA has signed an MoU with the Belgian Association of Cities, outlining SALGA's expanding and influential role in the global local government body, the UCLG, and in building stronger learning ties with Belgian cities. Six twinning partnerships have already been signed between South Africa and Belgian municipalities over the past few years.
Following on from the aforementioned trilateral cooperation project between Germany, South Africa and Zimbabwe, SALGA has subsequently partnered with the German Association of Cities to develop and submit a 'Nakopa' project proposal to the German government, valued at approximately R1.5-million.
'The proposal has since been approved for implementation. It aims to build stronger linkages between the two associations and their members on a number of key thematic local government issues,' says Baatjies. 'These [issues] include modernising governance, economic development and energy efficiency. The agreement is expected to enable South African municipalities to benefit from the German municipal experience and innovations in these three areas. At the same time, we will equip our German counterparts with ideas and examples of innovation and efficiency in a number of areas that they are only now encountering, but which we have been grappling with for some time. These include such as how our cities have been dealing with immigration and its socioeconomic implications on cities.'
Looking forward
Following initial discussions with the Department of Foreign Affairs and Development of Canada in June last year, the Federation of Canadian Municipalities has started exploring an opportunity to partner with SALGA to create a joint-exchange programme, designed to strengthen relationships between the South African and Canadian municipal sectors.
'The proposed Canada-South Africa Municipal Partnership Project will create direct learning links between the municipalities of the two nations,' says Baatjies. 'This will allow for exchanges on issues, such as green-asset management, economic development, trade, and urban planning, as well as support the exchange of experiences and good practices. This project is expected to kick off towards the second half of 2016, in line with the new term of local government in South Africa.'
Baatjies is quick to point out that in the learning environment of a developmental sphere, particularly one that has only been in the process for 15 years, the importance of learning from international experiences is critical. He adds that sharing experiences internationally has also broadened member municipalities' options to exercise their discretion in performing their functions.
'It has enabled [municipalities] to make more informed and coherent policy choices, knowing that the challenges they grapple with are not unique, and that others are successfully tackling many of the same issues in varying contexts and with innovative practices,' he says. 'While these can't always be adapted to our circumstances, the principles and lessons from those experiences certainly assist us in making smarter and more practical policy and implementation choices in executing the developmental and transformative mandate. The SALGA you see today is certainly due, in part, to the support and expertise of our developmental partners and partnerships that we have enjoyed over the last 20 years.
'We believe that now is the opportune time to strengthen our international exposure and partnership model. In doing so, we'll be able to influence and shape the international development agenda, and support our pressing priorities to ensure that a more globally connected, sustainable and balanced perspective informs our own local environment. If we are to do so much more with increasingly less, then sharing as many innovations and experiences as widely as possible, and utilising the partnership model to mobilise additional resources, will be vital to the success of our developmental agenda. More, not less, international municipal cooperation is essential as we move forward.'
---