Innovative Solutions Needed To Drive Expansion
---
Local banks must become increasingly innovative to stake their claim on Africa's fast-evolving financial services sector, writes Sungula Nkabinde.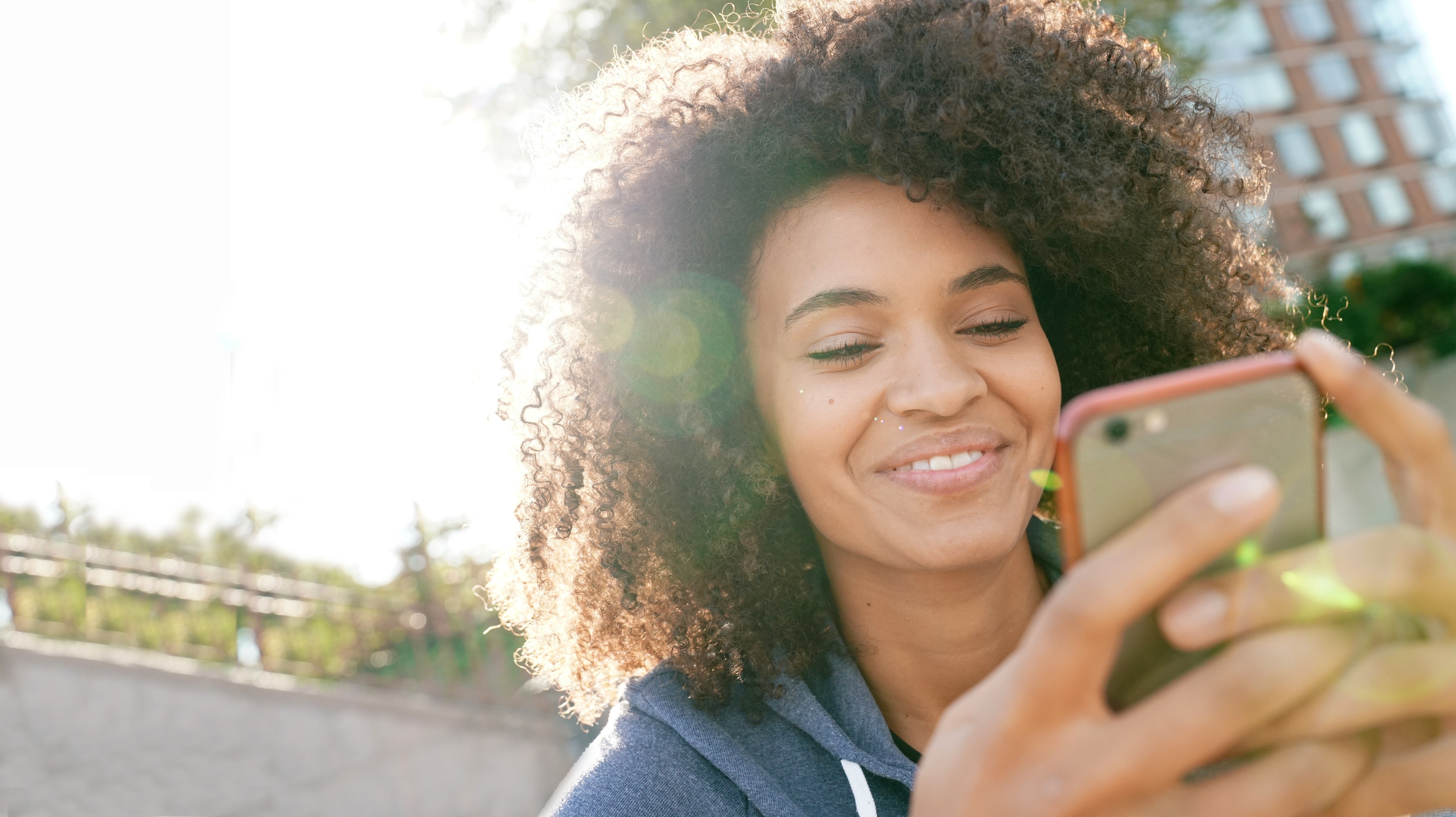 Image: Shutterstock©
According to the PricewaterhouseCoopers (PwC) African Banking Survey 2016, three-quarters of the continent's population remains unbanked. This is an opportunity for South Africa's banking sector, which many believe provides a benchmark standard for the rest of Africa.
Released in November, the report says  that the demand for banking services has grown rapidly alongside the continent's expanding middle class, with 30- to 50-million new banking relationships established every year.
"The unbanked population is largely  the segment that is not formally employed," says Ernst & Young Financial Services Africa Sector Leader Andy Bates, adding that Africa's unbanked population is, therefore, a symptom of high unemployment.
A large portion of Africa's economy remains informal. Even informal business owners, for the most part, do not open a bank account because it is too cumbersome, too expensive or banks' branches are too  far away. This is especially the case in rural and semi-rural areas, where it is uneconomical for banks to open branches.
This conundrum has largely been answered by mobile-phone technology, which has become so pivotal to banking services that it represents both a threat and an opportunity for South Africa's banking sector.
Countries such as Kenya, Ethiopia, Tanzania and Rwanda have proven to be relatively immune to the commodity cycle, with all of them seeing growth rates well in excess of 5%, thus presenting great opportunities for banking. However, with the success of innovations in these regions (such as mobile banking system M-Pesa) reducing the need for more traditional banking solutions, South African banks wanting to establish or expand their operations there are obliged to innovate and develop solutions.
First National Bank (FNB) Chief Information Officer Peter Alkema says increased mobile penetration provides both an opening and a challenge for the traditional banks, which are now under pressure to fully digitise and disrupt the market themselves – or be left behind.
"The trend of disruption is on the increase with big and small companies trying to innovate and disrupt to stay ahead. Disrupting innovation is nothing new, but we find that smaller fintech (financial technology) companies are disrupting more," says Alkema. This puts huge pressure on industries to come up with solutions that will contribute to the economy."
To this end, FNB recently unveiled  the latest version of its app, which offers  a range of digital firsts in Africa, including FNB Pay, a globally accepted contactless payment solution allowing customers to purchase goods by tapping their smartphones on contactless-enabled  point-of-sale terminals.
Meanwhile, Absa ChatBanking now makes it possible to conclude banking transactions through social media. Absa Chatbanking is the world's first banking technology that can fully authenticate customers via Facebook Messenger to allow them to do their banking.
What South Africa's big four banks are doing
Banks are aware of the increasing competition they face and have digital strategies to ensure they remain relevant and profitable. But this has meant different things to different banks. Some are going the acquisition route, buying into disruptive start-ups, and some are taking the competition head on by offering products and services previously provided strictly by telecoms companies.
"Currently, the rest of Africa's earnings vary from 10% to 25% of total revenue," says Bates. "Longer term, the growth prospects of the continent outside South Africa remain more favourable than local prospects. Banks are all in one way or another focusing on building their African operations."
As a first mover, Standard Bank has gained from its aggressive Africa expansion strategy that has, over the years, allowed it to exploit economies of scale, which come with benefits of a more diverse revenue stream. Should any one region or country struggle, the impact will likely account for a lesser fraction of the bank's rest-of-Africa earnings, compared to banks with a smaller African footprint that will feel the pain of country-specific economic downturns more sharply.
Standard Bank has also had more experience, learning early on that  home-grown products and service  offerings do not necessarily suit new markets. The bank has, therefore, become the pre-eminent African bank, both in size and acclaim, with global wealth industry journal Private Banker International naming Standard Bank Wealth and Investment Africa's Most Outstanding Private Bank for the past two years.
Nedbank's Africa strategy is largely, if not entirely, based on acquisitions. In addition to the few branches and subsidiaries it has in the Southern African Development Community (SADC) and East Africa region, it owns about 20% of Ecobank – the fifth largest bank on the continent – giving it exposure to West and Central Africa, and providing it with a footprint in 36 countries in Africa via the Ecobank-Nedbank Alliance.
Similarly, FirstRand, which owns FNB and WesBank, has targeted selected African countries for investment. It is considering acquisitions in Nigeria where the slide in oil prices and a devalued currency has undercut prices. It has also expressed interest in expanding in Kenya, although it is not yet clear whether this will take the form of organic or acquisitive growth.
In 2013, Barclays Africa was formed by purchasing the majority of Barclays PLC's operations in Africa in what was the largest acquisition ever by an African bank on the continent.
Fast facts
The top five banks in sub- Saharan Africa, in terms of tier 1 capital are Standard Bank (US$7.5-billion), FirstRand (US$7.2-billion), Barclays Africa (US$5.3-billion), Nedbank (US$3.9-billion), and  Ecobank (US$3.1-billion).
With 134-million 90-day active accounts, mobile money is nearing the same level of adoption as PayPal, which records 173-million active users globally.
With a 31% increase in 2015, the number of registered mobile money accounts grew at the same pace as in 2014, reaching a total of 411-million globally. Nearly 100-million new accounts were opened in 2015, primarily in sub-Saharan Africa and South Asia.
African banks had a record year in 2015 when the continent's banking industry increased its total net interest income by  more than 20% from 2014.
According to the World Bank's data on financial inclusion, the number of unbanked adults has fallen from 2.5-billion in 2011 to 2-billion in 2014. In sub-Saharan Africa, the impact of mobile money  is most pronounced as the  number of adults with a mobile money account has increased by 10 percentage points, from 24%  in 2011 to 34% in 2014.
The Top 25 banks in sub-Saharan Africa, according to the Top 1000 banks report, come from Nigeria (eight banks), South Africa (six),  Angola (three), Kenya (three), Mauritius (two), Gabon (one),  Ethiopia (one,) and Togo (one).
Because everybody has a smartphone according to a McKinsey report released in 2013, half of sub-Saharan Africa's billion-strong population will have internet access by 2025, with 360-million of those people accessing it via smartphones.
The report, titled 'Lions go digital: the internet's transformative potential in Africa', identified increasing connectivity as a huge opportunity for information technology businesses in most industries, including the financial sector.
Meanwhile, World Bank figures show that 12% of adults in the region had a mobile money account at the end of 2014, compared to just 2% globally. Kenya has led Africa's mobile banking revolution, with 58% of the adult population having a mobile account, while Tanzania and Uganda have rates of about 35%. Thirteen countries in the region have mobile money account penetration of 10% or more. In Cote d'Ivoire, Somalia, Tanzania, Uganda and Zimbabwe, more adults have a mobile money account than traditional accounts at financial institutions.
| | | |
| --- | --- | --- |
| Bank | Presence in rest of Africa (excluding South Africa) | Branches |
| Standard Bank | Angola, Botswana, Ghana, Kenya, Mozambique, Nigeria, Tanzania, Uganda and Zambia. | 569 |
| Barclays Africa | Botswana, Ghana, Kenya, Mauritius, Mozambique, Seychelles, Tanzania (via Barclays Bank Tanzania and the National Bank of Commerce), Uganda and Zambia, with representative offices in Namibia and Nigeria. | 456 |
| FNB | Zambia, Tanzania, Mozambique, Botswana, Lesotho, Swaziland and Namibia. | 174 |
| Nedbank | Lesotho, Malawi, Mozambique (via a controlling stake in Banco Únicol), Namibia, Swaziland and Zimbabwe (via MBCA Bank), with representative offices in Kenya and Angola. The group also has an approximate 20% shareholding in Ecobank Transnational Incorporated, which has operations in 36 countries across the continent. | 66 |
---