Home » » Improving The Supply Chain
Improving The Supply Chain
---
Logistics are an integral, but often overlooked, part of food security. Megan Ellis looks at how we can get food from field to shelf more effectively.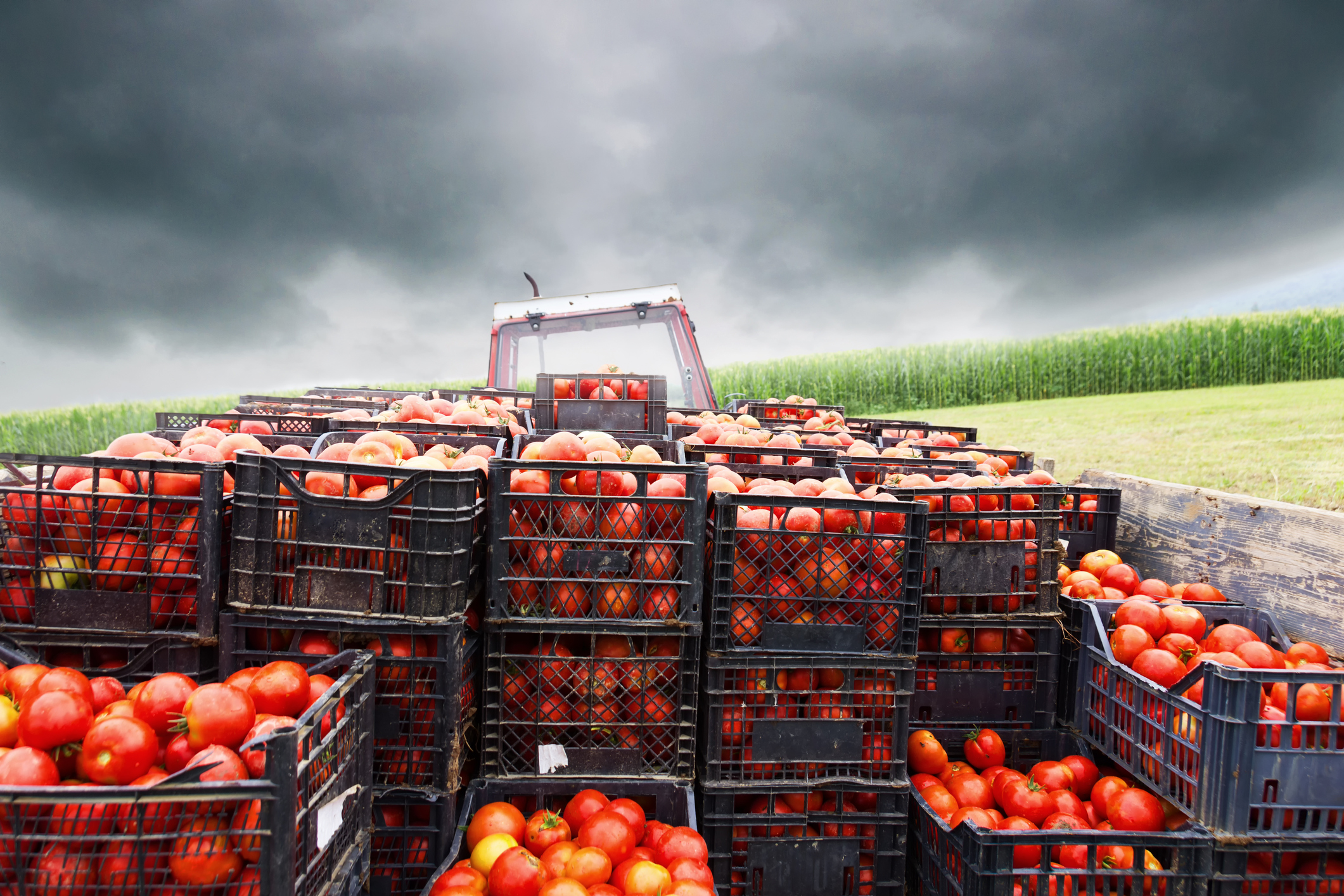 Image: ©iStock
"The problem isn't the lack of food… Hunger is a logistics problem." That's the bold message from Esther Ndichu, humanitarian supply chain director at the UPS Foundation. If we can just get "the last mile" right, she argues in a popular TED talk available online, we can do away with hunger worldwide.
We've covered elsewhere in this supplement the statistical details that back up that claim. Ndichu goes further: up to 40% of food produced by African smallholders is lost in storage to insects and rodents. That affects those reliant on the income that food could have brought in, and those going hungry who could have eaten it.
Problems are both universal and locally specific. In South Africa, our road network is better than that of most of our neighbours, but there are still issues around the cost of quality transport and storage. Hidden problems include the weak rand, which pushes up import costs, and border bureaucracy, which sees goods held up for interminable time, spoiling before they reach the shelves.
So, what can we do?
Many food distributors are looking for ways to increase the efficiency of their supply chain in order to reduce waste.
Woolworths, which has a centralised regional supply chain network, relies on data and tracking to improve its efficiency. "One of the key requirements for our supply chain is that it needs to be fast and it needs to protect the freshness of the product," Woolworths group head of communications Susie Squire says.
"In our supply chain, our systems are capable of accurately forecasting sales demand, and then adjusting demand to replenishment requirements based on actual daily sales. This ensures that our suppliers have a good forward view of what we need, and then we are able to tell them daily what actual replenishment is needed based on actual sales activity," she explains.
This reliance on data ensures that less food is wasted, as stores are not overstocked. The retailer also says it focuses on its cold chain integrity (refrigerated storage and transport) in order to reduce wastage.
Mathew van den Honert, owner of Cereus SA Food Solutions, says major distributors in South Africa have implemented cold chain storage and transportation relatively well, but other challenges remain.
Van den Honert supports the idea that efficiency plays a major role in food reaching the consumers. He says it's fundamental that food distributors hire staff with appropriate skills to manage supply chains effectively.
Radio-frequency identification (RFID) is one technology that can help with efficiency, Van den Honert says. This cuts down time because products do not need to be manually counted by individuals, and can be tracked electronically.
Distributors cutting corners can also compromise the chain, he adds, and, in order to prevent this, stricter enforcement of food supply legislation needs to be implemented.
However, even with all of these solutions being used in the transport of food, does this actually increase food security for most South Africans? These solutions help with reducing food wastage, meaning more supply, but they don't necessarily mean we are getting food to South Africa's most vulnerable populations.
In order to achieve true food security, food needs to reach people in rural areas and in poor areas. Van den Honert says there is one major factor standing in the way of food security for these areas.
The key problem
Right now, he says, the profit incentives to improve the system simply aren't there. Reducing wastage, having a more efficient system and getting fresher food to the consumers are generally good for the bottom line, but there are also more dubious practices, such as storing food in warehouses until demand and the price increase.
So, despite increased supply, food prices can still become inflated, meaning poorer people will continue to struggle to afford food, regardless of whether there is less waste.
"How do you attack a food security problem if everyone is keeping everything for themselves?" Van den Honert asks. He adds that, while many distributors are very capable of reaching rural areas, the cost would impact on potential profits.
This is where government needs to come in, Van den Honert says.
While government already has some policies and projects in place, it needs to go further to provide distributors with more incentives to supply vulnerable populations with food. This could include fuel subsidies, tax rebates and implementing programmes which help the needy get food.
In France, for example, a law was passed last year forbidding supermarkets from throwing away or destroying edible unsold food, requiring these goods to be donated to food banks and charities. Italy also passed legislation that incentivises retailers to give their edible (even if expired) unsold food to charities.
While these kinds of laws help food security in the cities, more initiatives would be needed to reach rural and some township populations.
What we've learnt is that, while logistics are key to ensuring increased food security in South Africa, efficiency and cold chain solutions are not enough to solve our hunger problem. Rather, it will take a combination of well-executed efforts from government, along with the innovation of logistics businesses, to really make a difference.
---