Improving Municipal Governance And Performance
---
Rodney Weidemann unpacks how the Municipal Barometer will help local government to plan better and to deliver more effective solutions to citizens.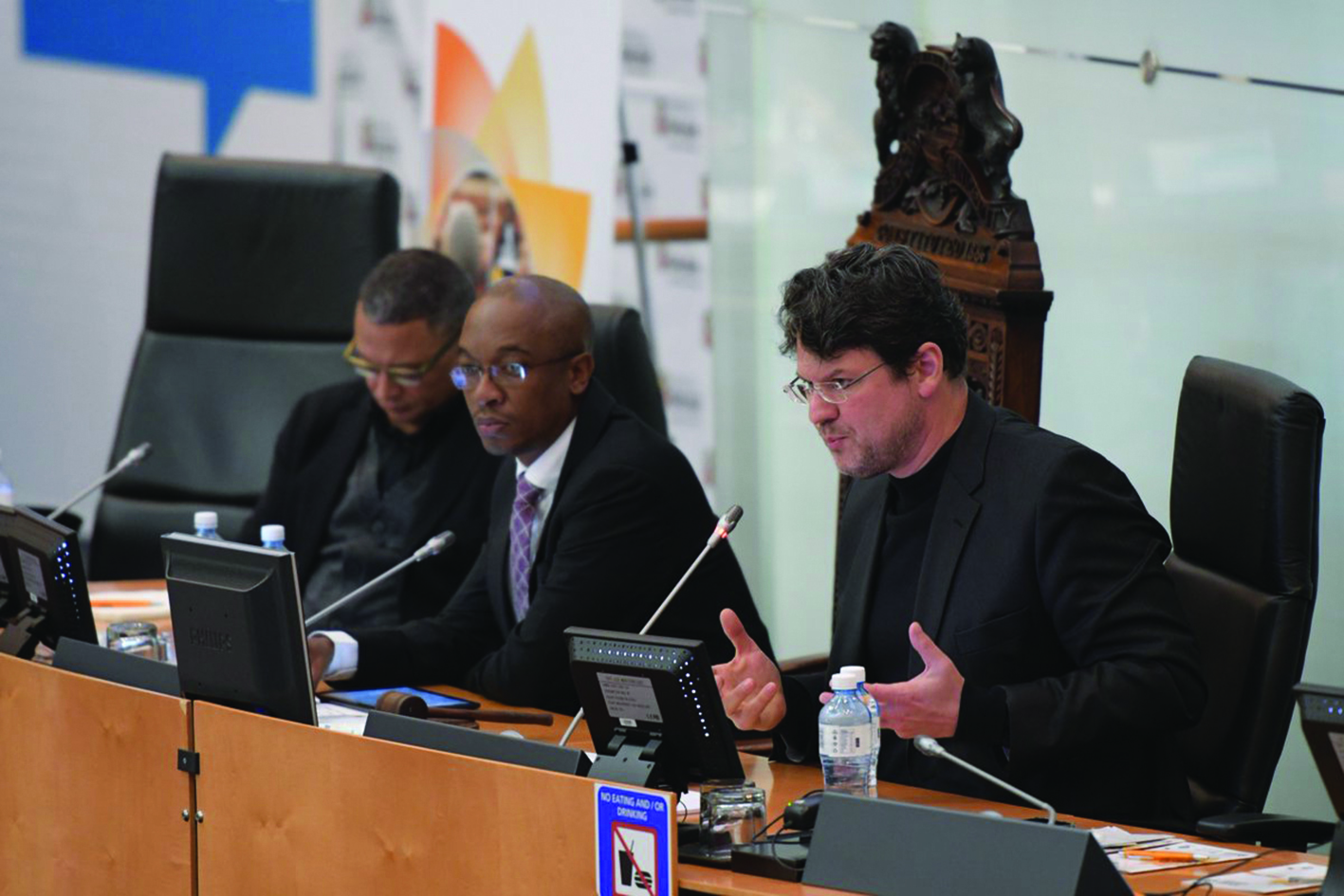 The Municipal Barometer is designed to assist government departments in accessing and interpreting relevant data, with a view to improve decision-making, planning, programming and oversight in order to increase the standard of municipal governance and performance.
According to the South African Local Government Association's (SALGA) Municipal Barometer Director Nomusa Ngwenya, the organisation has introduced the barometer as a way to evaluate the effectiveness of different government programmes and policies, as well as a means of addressing imbalances. The idea is to provide easy access to municipal-level data for both specialist and non-specialist audiences.
"The Municipal Barometer is a direct result of complaints at lower levels of municipal government about the lack of adequate data that is available to support informed decision-making and proper programme planning, as well as implementation, monitoring and evaluation," she says.
"Although different government departments and even private research organisations do collect some of the data, up until now there has been no concerted effort to bring all this information together within a single portal. By gathering the information in one place, it can be made readily available and accessible to [officials] within local government [who] may need to access it, whenever they need."
Conceptualised as far back as 2011, the Municipal Barometer was originally launched in 2013 and developed through a partnership that included the Centre for Municipal Research and Advice – which facilitated the sourcing of the software – as well as a range of data and development partners, including the South African Cities Network, the Municipal Demarcation Board, the Development Bank of Southern Africa, Statistics South Africa and the Department of Cooperative Governance and Traditional Affairs.
"This year sees a relaunch of the Municipal Barometer, which has recently undergone renovations to both the interface and the database," says Ngwenya. "It now allows for different municipalities to be benchmarked against each other over time, while also enabling knowledge sharing, peer learning and research."
Improving performance
Ngwenya indicates that the data available within the barometer allows for trends to be established over time in four core mandate areas: municipal finance; municipal governance; municipal planning; and service delivery.
"As the municipal performance is tracked over time, the barometer is able to produce diagnostics that enable governance to be improved in accordance with these," she says.  "Furthermore, the benchmarking, peer learning and trend-monitoring functions enabled by the barometer mean that it is easier to monitor and enforce accountability and governance standards. Moreover, where necessary, effective interventions need to be made; this can also be recommended to the relevant players within the sector."
Since its inception, the barometer has made use of information obtained from specific primary data custodians. These include National Treasury and Statistics South Africa, as well as several other public sector entities.
"This data needs to be manually cleaned, formatted and uploaded to the system, once the relevant quality checks have been performed," says Ngwenya. "This is a time-consuming process, and plans are now being put in place to collect primary data for the barometer database, instead of having to rely exclusively on secondary data provided  by outside sources."
Multiple functionality
According Ngwenya, municipalities often need to access data from a variety of custodians, a process that the Municipal Barometer simplifies by defragmenting the data-collection processes that municipalities generally follow in order to source data.
"The beauty of the data in the barometer is that it is able to serve a number of functions. For example, it may be used to populate Integrated Development Plan [IDP] socioeconomic profiles, or it could be used for research, for tracking trends over time, or as an accountability tool," she explains.
"Regardless of what function it is used for, the important thing is that, as the data is reliable and can be found in one place, it enables a single view of a municipality to be obtained in one format and from one source. This means that as long as the data in the barometer is aligned to the needs of municipalities, it will be able to improve the quality of those municipalities' decision-making."
The benefits of the barometer include:
Time-saving with regard to data collection at the municipal level;
Defragmentation of the data-collection processes at the municipal level;
The reduction of reporting burdens;
Functions that lend themselves to improvements in governance, monitoring and reporting; and
IDP development support.
As with all products, Ngwenya cautions that how the barometer is used by the customers cannot be supervised at all times. This means that, depending on how users choose to apply the functionality, there may even be further benefits to municipalities of which the designers are currently unaware.
Moving forward
"The barometer should become the first port of call for any person or institution seeking reliable trend data on local government," suggests Ngwenya, adding that it aims to increase its relevance to ensure that municipalities are enabled to guide their planning and project work with the data in the barometer database. "Open data portals of this nature have multiple uses, and we have no doubt that governance performance will improve, providing the Municipal Barometer is deliberately and correctly used."
For one thing, the Municipal Barometer should assist municipalities to construct their IDPs and implement programmes and projects based on existing needs and service delivery deficits. In addition, she says, it should also improve the quality of the interfaces between citizens and council representatives.
"After all, if citizens are able to see how municipalities are managing their resources and allocating and delivering services, they can effectively hold the council and their representatives to account with hard facts, instead of rumours and opinions."
Ngwenya points out that the mandate indicators are the basis for assessing municipal capacity, which allows resources and assistance to be more targeted when it is provided. This should, in turn, contribute to the improvement of municipal governance. In terms of performance, she continues, the tracking of outcome indicators allow for valid assessments of municipal capacity to be made. In addition, the benchmarking function allows for peer learning to occur. As a result, the better practices within specific municipalities are shared among all municipalities.
"The Back to Basics programme and the National Development Plan call for the development of good governance and a capable state respectively," Ngwenya points out. "The Municipal Barometer can play a major role here, by contributing to the demand for good governance through an open-data portal that will assist citizens to hold their local municipalities more accountable.
"Finally, when it comes to the delivery of good governance, municipalities will be able to track their performance and obtain clear understandings of the areas in which they perform poorly and those where they perform well. This should make it easier for them to improve on the poorly performing areas, while at the same time maintaining or improving the areas in which they are already performing well."
Key challenges
The primary challenges still facing the Municipal Barometer include the issues of data collection and indicator alignment to the reporting and mandate frameworks within the local government sector.
There are ways to overcome some of the challenges in data collection, however, with an indicator revision and redevelopment process planned for the barometer. There is also a proposal being developed that will enable the Municipal Barometer unit to collect primary data of relevance to municipalities.
Key objectives of the Municipal Barometer
Improving municipal governance and performance by improved decision-making, planning and oversight through ensuring that readily available, accurate and up-to-date local governance data is easily accessible to municipalities and stakeholders;
Identifying and addressing municipal data needs at minimal costs;
Collecting, packaging and dissemination existing and new data;
Managing access to data through a single comprehensive yet simple web-based portal;
Making local-level data accessible to municipalities and their stakeholders;
Building the capacity of municipalities to locate, access, interpret and utilise data for planning, budgeting and governance processes;
Assessing individual municipal performance and benchmarking municipalities against each other;
Enhancing SALGA's research agenda on issues affecting local government;
Influencing local government's developmental agenda;
Facilitating dialogues on critical issues that are affecting municipalities; and
Profiling the performance of the sector as a whole.
---