Home » » How the Brexit Vote has Effected the Rand
How the Brexit Vote has Effected the Rand
---
The results of the historic EU referendum are out and within just a few hours, David Cameron has also resigned as Britain's Prime Minister.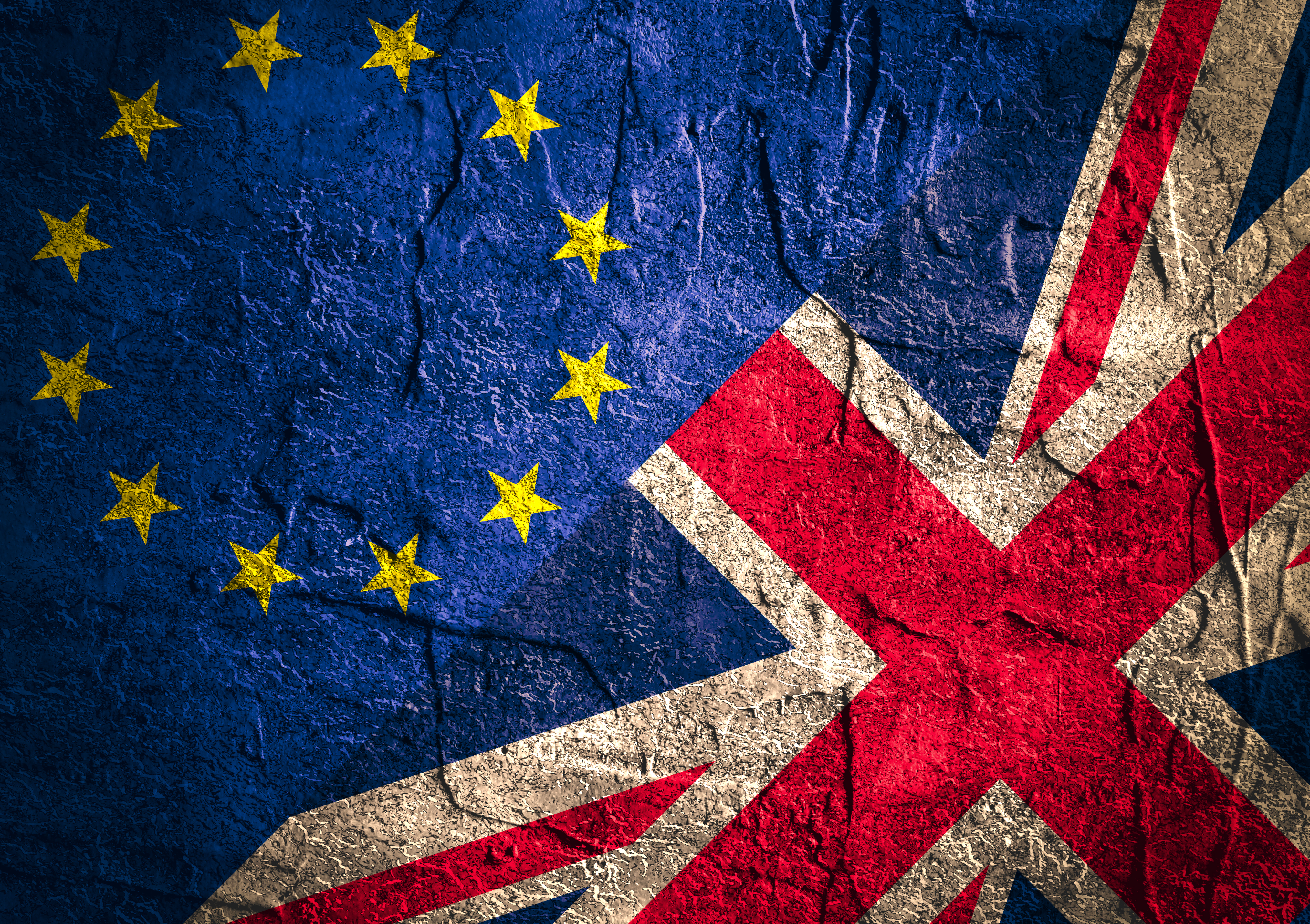 Image relative to political relationships between Europe Union and United Kingdom. National flags on concrete textured backdrop. Brexit theme. (iStock).
Not only has the pound dropped significantly against the U.S dollar, but the ripple effects are already showing within various other economies. The South African rand plunged to an all-time low since 2008 against the dollar and also fell to a record low against the yen – 11.5% to 6.5932 yen, within just a few hours of the results being released.
According to EWN: "The currency slumped the most in emerging markets, losing as much as 7.6% before trading 6.6% weaker at 15.3638 per dollar by 6:23 am in Johannesburg, the weakest level on a closing basis since 2 June."
However, Capital Economics economists Neil Shearing and Liza Ermolenko have predicted that any "shock to global capital flows would probably be short-lived."
BDlive recently reported the Capital Economics economists saying that "even if the UK economy contracted by 5% and UK imports fell by 10%, the expected drop in emerging-market exports to the UK would be equivalent to just 0.1% of aggregate emerging markets' gross domestic product (GDP)."
While Britons who voted in favour of leaving the EU celebrate Britain's independence, only time will tell whether this decision will be beneficial in the long run.
---