How Public and Private Sectors Can Turn Talk Into Real Change
Onkgopotse JJ Tabane.
---
The government and business must do some navel gazing when it comes to how they should strengthen their relationship in a bid to rebuild the economy.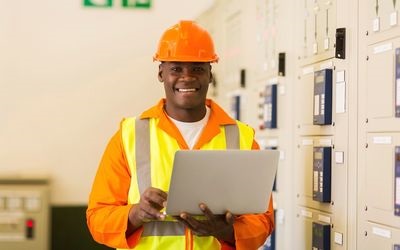 ©iStock.
It is heartening that in recent months there seems to be increasing attention on how they can work together to lift the economy. But these interactions have so far been superficial and have come to mean little or nothing if the rate of economic growth is anything to go by.
The quality of the interactions needs to go beyond mere public relations aimed at fooling investors into believing that there is some policy coherence between the public and private sectors. What is needed is a real meeting of minds.
Last week, for example, the Cabinet — faced with yet another disastrous announcement by Statistics SA about the ever-rising unemployment rate — came out with a statement saying it was going to do some drastic things to tackle unemployment. Does business have any part to play in this drastic employment plan or intervention? I doubt business knew what on earth the Cabinet was taking about.
However good its intentions, the government should get out of the habit of promising to create jobs. So far, all those promises have only resulted in job losses by the thousands, which is doing nothing for its credibility. This needs to be avoided, as it can only worsen an already sceptical, even cynical, national mood.
The government needs to focus on the following:
The ease of doing business. It is still horrendously hard to start a business in SA. As many as 10 different applications are required to get a company operating.
Once you are operating, you have to hope you will be able to conduct your business without being badgered for a bribe by conflicted officials and their political principals.
Wasteful expenditure. You can imagine what could be achieved if the R25bn the auditor-general says was wasted by local government was used properly to invest in infrastructure and other basics. The government has to eliminate this wastage and ensure those in the private sector who are complicit in illegal practices are blacklisted.
Industrialisation through foreign direct investment. There seems to be no discernible strategy to attract new foreign investment. Instead, events in the country flowing from the reckless firing of the finance minister have sent precisely the wrong message to new investors about the management of the economy and have left existing investors, such as the banks and pension funds, considerably poorer. Investors are getting tired of policy flip-flops and global gaffes that seem to suggest the leadership of the country does not grasp the economic issues.
These three areas, while not the answer to everything, are a good starting point for co-operation between the government and the private sector to boost investor confidence. The government must also cut red tape. The noises made by the deputy president at the World Economic Forum about the establishment of a one-stop shop for investor interaction with the state is a welcome development that, implemented properly, could ensure SA improves its competitiveness on a global scale.
Business must also come to the party by reconsidering its attitude towards investment in the economy, including its lethargic response to black economic empowerment — as evidenced by the latest reports on employment equity.
Until there is a significant resurgence of attention to empowerment by corporate SA, there will always be an unhealthy atmosphere of pending political instability.
The relationship between the government and business has to be based on practical interventions that can result in a shift in economic indicators. While public relations are important, it is meaningless in the long run if it turns out later that the words uttered by the president and business representatives are not based on anything concrete.
We need to wake up to the reality that investors — and the ratings agencies — are not easily fooled.
Tabane is anchor of Power Perspective on Power FM
---