How Do You Choose A Medical Aid?
---
With 83 open medical aids in South Africa, each offering a variety of plans, it can be difficult to know which one is right for you, says Lisa Witepski.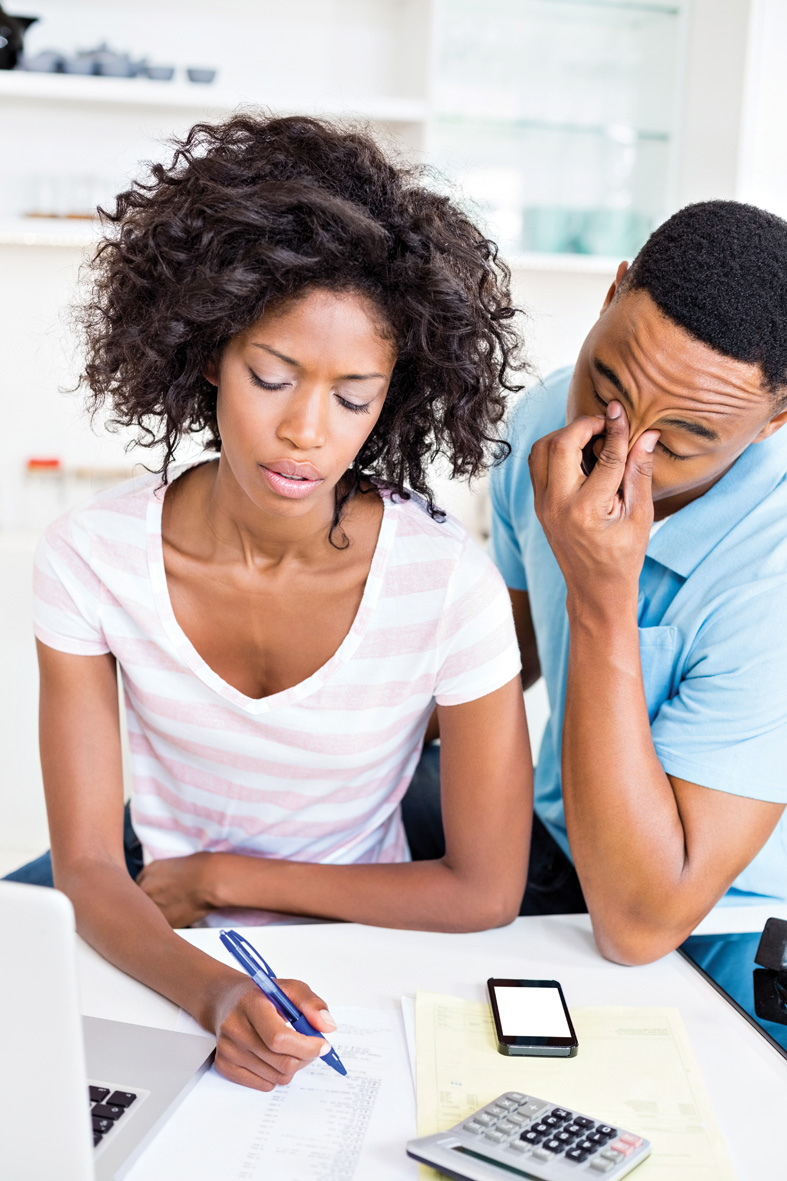 Image: ©iStock
Medical aids are something of a grudge purchase. When we're well, it feels like a waste of money – but when we're ill, we're very grateful we have one.
Among the many considerations that will inform your decision of which medical aid to sign up for, your life stage is one of the most critical.
Gerhard van Emmenis, principal officer of Bonitas Medical Fund, points out that your medical needs increase with age and as your family expands. Thus, people who have just started out on their careers may find that a product combining a savings account and a hospital plan offers all the cover they need. Such new-generation products are ideal for single individuals and young couples who are generally able to afford the odd doctor's consultation and pharmacy bills.
By the time you've had children, you'll be at the stage when you'll know whether you have any health weaknesses – perhaps your eyesight isn't particularly keen, for instance. There's a strong likelihood that conditions of this sort will be passed onto your children, so it makes sense to invest in a product that offers benefits to address this.
As middle age arrives, it's time to consider the capitated environment. Van Emmenis explains that although members opting to go this route have less choice in terms of which practitioners they can consult and which medications may be prescribed, the quality of their care is in no way compromised. This is simply a smart way to ensure that income reduced through retirement is wisely spent.
What about legislation?
Having selected a scheme, perhaps you are thinking about purchasing gap cover. This is designed to address the shortfalls that must be paid when medical-aid rates do not cover an in-hospital treatment, and it has come under the spotlight with the enactment of the Demarcation Act, which was passed in April and will become active next year.
The Act sets out to make the distinction between medical aid and medical insurance clearer, Van Emmenis explains – and it's an action he welcomes, as he believes it will help to stabilise the medical-aid industry and protect consumers. "In terms of the Act, gap cover will be aligned to the same underwriting requirements imposed by medical schemes, and the gap benefit will be limited to a maximum of R150 000 per annum, per insured life, which is applicable to any co-payment and medical expense shortfall."
Need to know
Within these three broad bands of cover, many different policies are offered. But, before you choose a plan – and even a scheme – there are some key questions to ask, advises Jeremy Yatt, principal officer at Fedhealth Medical Scheme.
Chief among these is whether the scheme is viable, dependable and able to withstand the turbulence of the economy. Medical aid is an area where going the cheapest route may prove more expensive in the long term, as smaller schemes are often more exposed. Remember, too, that smaller schemes often place more restrictions on their members in terms of the doctors and hospitals they may access. Thus, the length of time the scheme has been operating, its adherence to the Medical Schemes Act and its financial stability are all issues you need to investigate.
Next, Yatt suggests taking a look at your actual medical expenses. This will determine the type of policy you purchase. For instance, if you seldom need any care beyond the odd dental checkup or a consultation for a seasonal bout of flu, you could manage with fairly basic cover.
"In this case, you can make your savings go further if your scheme covers things such as doctors' appointments from your risk benefits, rather than your savings account," says Yatt. However, this certainly won't suffice if you have greater needs – if you're planning a family, for example, and there are several appointments with specialists in your future. A plan with the appropriate benefits is in order.
Something else to think about: can you afford to forgo a medical savings account (MSA)? Again, if you can afford your occasional visits to the doctor, the answer may be yes, but think twice if you have a condition that requires fairly constant attention, or if you have young children who regularly fall victim to nursery-school germs.
If you've chosen to implement an MSA, you need to find out whether there is a threshold benefit that would limit the amount your scheme pays for a certain condition. Yatt gives the example of orthodontic treatment. "If your option includes a threshold benefit, your scheme will limit how much of the cost they will cover up to your threshold level and, once you've reached this point, it will also limit how much they pay for orthodontic treatment from this limit."
Then, make sure you are aware of the rate at which your medical aid provides cover. The medical-aid rate is also something to bear in mind when you visit a specialist. Remember that if they charge more than stipulated rates, you will be required to make a co-payment to cover the shortfall that is not paid by your scheme.
For Van Emmenis, two further crucial factors to consider are your budget and the scheme's benefits. "Budget comes into play because your medical-aid contributions should not exceed 10% of your monthly income – so be sure to select your scheme accordingly. Benefits are equally important; choose a scheme offering the right ones, and you'll be able to save on your day-to-day expenses."
Budgeting for medical aid
The cost of unexpected (or even planned) medical intervention can be significant – but, then again, monthly medical-aid contributions can reduce a household's spending power. How to ease the pain?
Says Mellony Ramalho, group executive for sales, branch network, at African Bank, the key lies in budgeting. "As a basic rule of thumb, 50% of your budget should be spent on fixed expenses like rent, school fees and medical aid; 20% on savings and investments; and 30% for variable expenses like entertainment, groceries and petrol."
With this in mind, Ramalho recommends shopping around for the most affordable cover that still meets all of your needs, just as you would when buying insurance for your car, and make sure you read all terms and conditions before finalising your purchase.
---