Guinea-Based Mining CEO Mulls African Growth
By Brindaveni Naidoo.
---
Governments and the private sector in Africa must drive all efforts for the development and growth of their mining sectors, particularly with a strong focus on socio-economic development.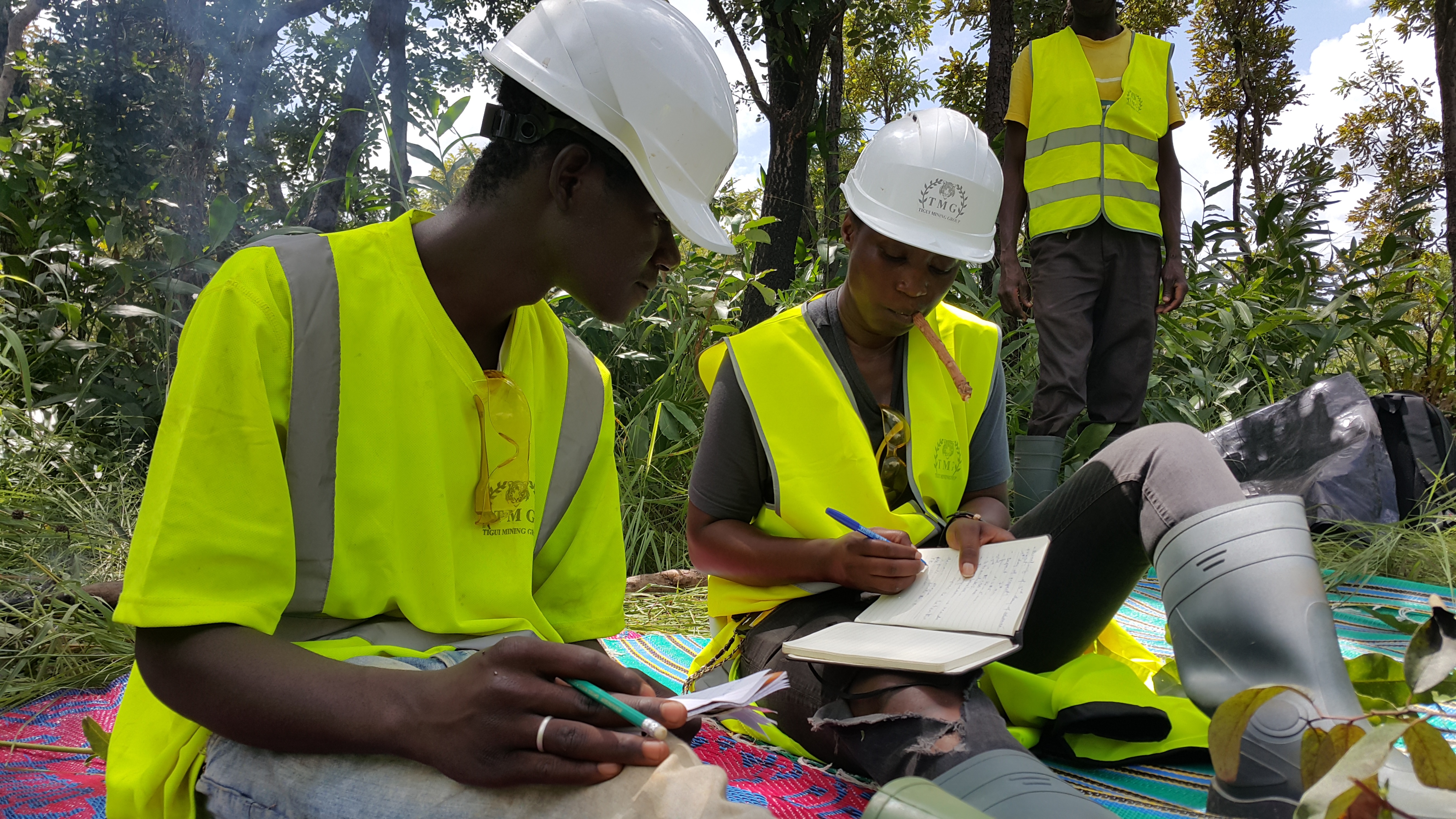 CEO Tiguidanke Camara and her team.
This is according to Tiguidanke Camara, founder, chairperson and CEO of West Africa-based exploration company Tigui Mining Group.
She called for a 'new wave of thinking' towards public-private partnerships in Africa, advocating for the strong commitment towards improving the livelihoods of communities.
"There is a long way to go in ensuring that the plethora of resources in Africa reaches its people. Indeed there are success stories to be heard, but governments must always remember that at the centre of a growing and successful economy is the heart and wellbeing of communities," Camara told SA Mining.
At the same time, she stressed that in no way should this imply that the private sector operating in Africa needs to solely fulfil the responsibility of a government. However, businesses remain responsible for sustainability on all fronts and towards the communities that their projects impact.
The term community remains a strong focus for the only woman CEO of a Guinea-based mining company. Camara remains a strong advocate for gender empowerment not just in the mining industry but across sectors on the continent.
This is why Tigui Mining Group has developed the Agromine programme, which aims to empower women through sustainable agriculture opportunities. Women are trained in how to produce and diversify market products as an income-generating opportunity for their families. Tigui Mining Group also facilitates partnership with agricultural companies to provide training in various fields, including food security and income generation.
Next Anglo American, BHP?
The 'sky is never the limit', but Camara is determined to grow her current exploration company into becoming one of Africa's strongest and diversified mining companies of the future.
"In the next 10-20 years, Tigui Mining Group should be operating on a large scale such as that of major miners Anglo American or BHP Billiton. Creating employment opportunities throughout the continent and the world and truly representing the ethos of gender equality."
This former model turned mining entrepreneur is working in one of the most challenging sectors in the world, and has two projects to handle within her portfolio. Tigui Mining Group has gold and diamond exploration projects in Guinea.
However, despite her family's strong links to the government of Guinea, which she does not deny, Camara strongly points out that she has started and grown her business like any other individual and private sector entity would have to, anywhere in the world. "From the bottom up," she comments.
"The money that started this company and continues to fund this project belongs to myself and my partner, our vice-president and director for infrastructure.
"Self-financing is challenging, we do not have investors as yet. However, we are looking for the 'right kind' of investors who have the same goals and ethics as we do – if not, our door is not open for business."
However, she says work on the company's exploration permits in Guinea continue to progress.
The Siguiri gold project is a grassroots gold exploration project covering an area of 76km2. It is located in the prospective Birimian Belt, almost entirely within the Siguiri Basin, in the north east of Guinea. It is predominantly made of proterozoic Birimian rocks.
The diamond project is located in the south part of the Guinean Diamond Triangle – Kissidougou-Kerouane-Macenta and covers an area of 280km2. This area hosts the majority of the country's alluvial and hard rock.
Camara says the company has expanded its footprint into Cote d'Ivoire, where it has started a gold prospection project and intends to file for a gold exploration licence.
---