---
Everyone wants money, right? In fact, when it comes to being rewarded for loyalty, that is not always the case, writes Joyce Monson.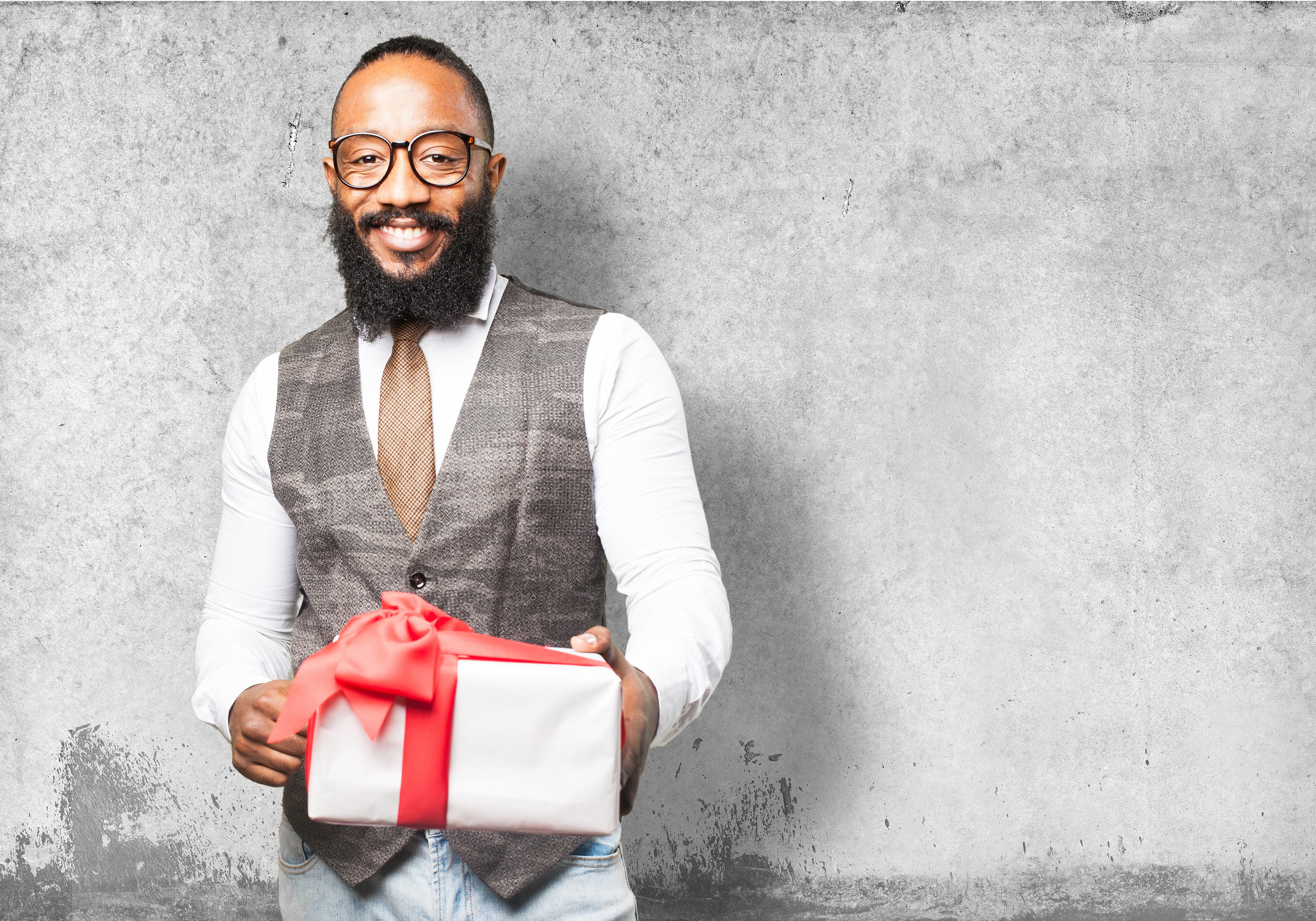 Cash, merchandise, vouchers, travel – what does it really take to engage and motivate people to change their behaviour? Ask them directly and the answer will likely be, "Cash". Loyalty and rewards professionals will tell you that the reality is not nearly so straightforward. So what does drive engagement, inspire loyalty and secure valued relationships with your customers and your staff? If there ever was a correct answer to the question, there isn't anymore – reward is relative.
Mention the word "reward", and people  typically think cash. It's the money you get in return for spotting a wanted fugitive or finding  a lost dog. It's a universal need, with sure-fire appeal, and no one can get enough of it. What's not to like about a cash incentive?
Well, sometimes it's not about the cash. I see the "Reward offered" headline more as a  sort of promissory note of thanks for helping  out. A cash reward is a nice thought, but to me, unnecessary – at least in the case of finding a dog. That would just make me happy.  And I wouldn't play bounty hunter for any amount of money. So what makes a reward rewarding?
Reward programmes are ultimately about changing behaviour – getting salespeople to sell more, or customers to buy more (more often), or motivating staff to jack up quality. Even if you're just looking for more clicks, opens and page views, it's all about engaging your target audience, giving them an incentive to take action, and delivering an experience so intrinsically rewarding that they want to do it again.
So what does it take to engage interest, motivate action and set the behaviour-change process in motion? It depends on the individual: interests; age; lifestyle; family; and a slew of other personal variables. And these days, a mind-boggling array of rewards. Some branded, some not, some virtual, some experiential – and there's practically nothing you can't do or buy with a gift card. And then there's cash.
The problem with cash
Cash is a fast, easy, all-purpose reward, perfect for any occasion. Or maybe not. Most loyalty experts say when they ask any demographic what they want as a reward, they respond, "Cash". So why not just give the people what they want?
The short answer is that cash is intangible, has no brand value and doesn't pack much return on reward investment. For recipients, it's a nice boost to the bank balance for a short while, until school fees are due or the car needs servicing, and then it's gone.
Entrenching loyalty to a brand requires rewarding people with something tangible. That way, they'll remember the experience and the sense of being rewarded. Things with trophy value provide talking points. There's no reward value in paying the bills.
Barry Coltham, operations director at Achievement Awards Group, puts it this way: "It's a classic 'do this/get that' incentive, and no one will complain about a cash reward, but it does tend to get quietly absorbed into regular spending."
And that, he explains, is where cash starts to lose effectiveness in changing behaviour. "Cash and cash-based rewards, like gift cards and vouchers, have a place in the mix, but aren't hard-working rewards on their own and won't fundamentally change customer relationships or employee work habits," he adds.
Incentive value aside, straight cash is an expensive reward standard to maintain. You have to up the reward stakes at some point, and that just means bigger investment, not necessarily better return. And to put it into a loyalty context, you can't reward with margin-crushing special offers on a regular basis without degrading your brand value (and shareholder value). Unless, of course, you're already in the game of competing on price.
Points-based rewards programmes can be difficult to understand and often not worth the effort of carrying the card around. Fortunately, that's been changing over the years, and programmes have evolved to be more attractive to participants.
Deon Olivier, executive director at Tritech Media, explains what's changed. "In old-school loyalty programmes, points value was ambiguous," he says. "Over the years, rewards have been redefined. Now, five cents in points is equivalent to 25 cents or more in actual spending power."
And the good news for programme members is that South Africans are taking the lead from developed markets in boosting the spending power of points, and eBucks is a good example. It used to be that 2 000 eBucks equalled R200 when redeemed. Not so impressive. But what if you can redeem your 2 000 eBucks for a R350 head torch at Cape Union Mart? That's good value.
Other programmes, like Pick 'n Pay's Smart Shopper Smart Switch, puts the incremental value on top. Here, 80 Smart Shopper points will get you a R100 voucher to use at Yuppiechef.
"It's all about flexibility and choice," says Olivier, "letting people choose how and where to redeem their points to get what they perceive as greatest value." The challenge then is maximising the perceived value of the total reward offering.
Ideally, the rewards experience should imprint the "feel good" of being rewarded, reinforcing the behaviour that earned the reward, and creating a lasting, positive association with your organisation and your brand. But it has to be the right reward – not what management wants, or the sponsor punts as "the latest thing", but rather what supports your programme mission, reflects your brand standards and appeals to the values of your target individuals. And it has to appeal at a level that sparks personal engagement with the programme.
It's a tricky balance of elements: the right reward, packaged in the right way, presented at the right time, substantial enough to impress and affordable enough to sustain in the reward mix.
Sorting rewards myth from fact
The long-running debate around the motivational merits of cash versus some form of tangible reward has taken on some interesting nuances with the publication of the Incentive Research Foundation (IRF) 2015 Landmark Study on award preferences.
Produced in partnership with the Incentive Marketing Association and Intellective Group, the study offers a contemporary take on what a rewarding rewards experience looks like. And landmark it is, promising to be "the largest, most broad-based, theoretically grounded, statistically complex study on the total award experience performed to date". The four major findings shake up much traditional thinking about rewards and the rewards experience, as explained below:
The experience is much more than just the reward
The physical reward is still a big part of creating a motivational experience, of course. But the survey found that on average between 40 and 50% of an employee's preferred total award experience has nothing to do with the physical reward. Presentation mattered more, as well as the opportunity for professional development that came with the reward.
Employee work environment has a  larger impact than their generation
Employees across income, role, gender and generation gave the same weight to the matter of who presents the award, how it is communicated, and the professional-development implications. Even millennials were no different than their non-millennial cohorts in the weight that they placed on these elements.
People don't automatically  prefer cash awards
Small awards do correlate to a high preference for cash, but on average 65-85% of people would select a non-cash award if all other experiential elements were optimal.
Reward preferences are highly unique
Out of 452 respondents, 99% had a unique set of preferences for how they would like to be rewarded and recognised – different from  every other person in the study. This strongly suggests that individuals are just as unique in their consumer shopping and lifestyle habits as they are in the preferences for reward and recognition.
Ultimately, engagement is less about the  actual reward than it is about the experience  of being rewarded. Of course, your reward  offering has to strike an emotional chord with your target audience, support your programme  goals and be flexible over the long term, but those are basics. You can find thousands of reward options that fit the bill, but the big challenge is composing a truly engaging mix. It's not so much a matter of cash or non-cash rewards as it is about personalisation, perception, timing and most of all – choice.
---