---
Female representation in the labour force is highly variable, but we are making huge strides, writes Lisa Witepski.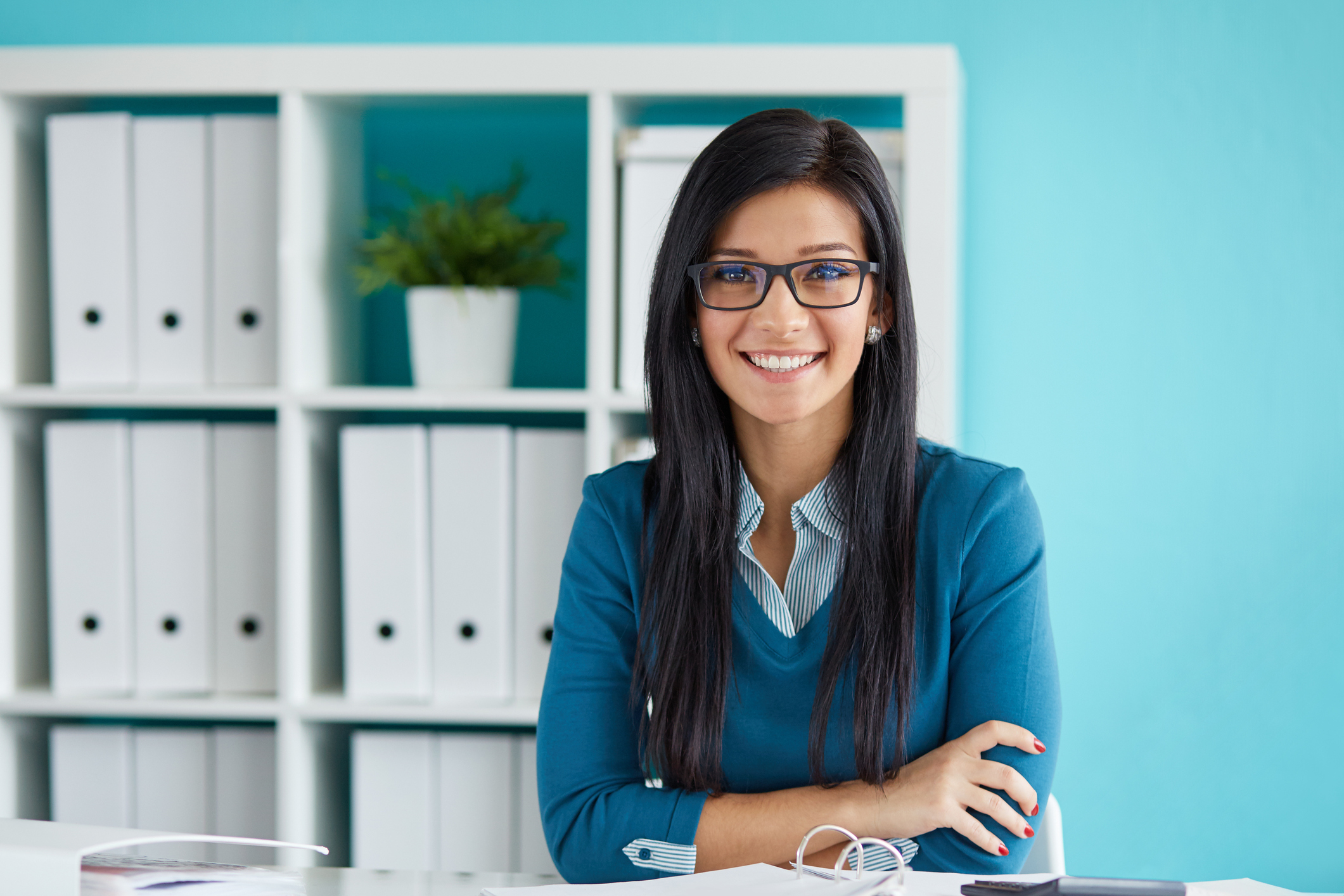 Image: iStock© - Young businesswoman
Women make up the majority  of South Africa's population, but, in the workforce, constitute just under 50%. And as you go further up the chain of command in industry, the more the numbers thin out.
Only 21-23% of decision-making positions in corporates are held by women, for example, and just 4% of private companies are headed by female CEOs, according to a White Paper titled Addressing Gender Quotas in South Africa: Women Empowerment and Gender Legislation in South Africa, researched and written by Janine Hills, CEO of Vuma Reputation Management.
Women entrepreneurs are scarcer still. The 2015-2016 South African report by the Global Entrepreneurship Monitor (GEM) revealed that,  in 2014, there were eight women involved in early-stage entrepreneurships for every 10 males. By 2015, this number had dropped to six women for every 10 men.
The GEM report also noted a sharp drop in entrepreneurialism motivated by opportunity rather than necessity. In 2014, women were 2.6 times more likely to be responding to a perceived niche in the marketplace rather than their own financial need; just one year later, they were only 1.6 times more likely to be reacting to consumer demands.
The challenges and changes
A survey released by the Department of Women in August 2015, titled The Status of Women in the South African Economy, pins the blame on the usual culprits: unequal access to education, time-outs from climbing the career ladder necessitated by pregnancy, workplace environments that aren't considerate of women's needs or which are even outwardly hostile, and employment practices  that favour men, including unequal pay.
These challenges are global, which is why the European Union decided in 2013 to vote in a directive which requires all member states to adopt legislation forcing corporates to ensure that each gender accounts for at least 40% of any company board.
South Africa is on a similar track, with the Women Empowerment and Gender Equality (WEGE) Bill being passed in 2013. The main tenet of this piece of legislation is that corporates should be working towards appointing women to at least 50% of their decision-making positions.
With this legislation, it's reasonable to anticipate changes to the working landscape in the not-too-distant future. In the meantime, the report provides some interesting insights into what the workforce currently looks like, from a female perspective.
One of the more encouraging findings of the survey is that "employment growth is outpacing growth in the working-age population". It's also interesting to note that there are fewer "discouraged" unemployed women than men, which means women remain determined to find  a way to earn an income.
According to the report, there are roughly 9.5 million women employed in South Africa's labour force, with a notable increase in the number of women entering the workforce.
The report gives several reasons for this. For a start, we are a generation who are more accepting of the need for women to seek self-fulfilment, and who understand that this is not necessarily tied to the home, a notion that may have baffled our great-grandmothers.
Women are also benefiting from trailblazers who have fought for greater equality in the workplace and, most importantly, better wages. Inspired by these pioneers, more women have been motivated by the promise of financial independence. Finally, although the demands of child-rearing still make for a tricky compromise with a full-time career, technology has made it  far easier to integrate them into a balanced life.
Where are women employed?
More women are entering the labour market, but their employment patterns don't follow the same route as men. The survey observes that women are primarily employed either in the secondary sector (eg light manufacturing, food processing) or in the tertiary sector (eg health, education, tourism, entertainment). The tertiary sector especially is dominated by women: 84% of female workers are employed here, compared to 59.95% of male workers.
Representation is particularly strong in community, social and personal (CSP) services, which employ one in every three women. Women also have a strong presence in the wholesale and retail trade, which employs 21.9% of females. In  fact, more than half of the women in the labour force (53.1%) are employed by these two sectors.
The survey reveals that, CSP services aside, financial and business services are a major employer of women, and that transport, storage  and communication, as well as manufacturing  and construction industries, also feature a healthy and increasing representation of women.
Predictably, representation is lowest in the primary sector (mining, agriculture, forestry), which employs only 8.6% of South Africa's women, and within these industries, women gravitate more to agriculture, forestry and fishing than mining and quarrying.
Looking broadly at the employment landscape, women are more likely than men to be employed in low-skilled positions, as a high number of women are employed as domestic workers (private homes are one of the largest employers of women, providing jobs for almost one million South African women).
Essentially, then, the difference between men and women in the workforce is that women's jobs tend to be concentrated in service industries, while men have a broader spread of employment  in all industries. There is a distinct downside to this trend, as any economic movement which negatively affects the services sectors – eg a petrol increase which cuts into spending power in the retail sector – consequently makes the women in our economy more vulnerable.
Education and spending power –  the game-changers
Interestingly, while the number of women in managerial positions remains low, the government's survey shows that more women occupy professional positions than men, and what's more, the number of women taking these positions is on the rise.
This is significant, because it means that, as women become more powerful economically, becoming affluent in their own right, they have more influence as consumers in the economy. As Hills points out in her White Paper: "Women constitute a sizable percentage of customers making decisions on what is to be bought and where. Women's economic power as consumers is growing by the day, so the need for gender equality in business decision-making is obvious."
Meanwhile, our up-and-coming generation of women are up for the challenge, as there is an ever-growing female talent pool emerging from schools and universities, taking up careers that will ultimately see them at the helm of the industries they enter into.
Key sectors that present good employment opportunities for women – and are also attracting investment – include agriculture, healthcare, beauty and lifestyle, retail, financial services, telecoms services, automobiles and real estate.
The road may be a potted one, certainly, but we are getting there.
A global look at gender mainstreaming 
The  United  Nations Sustainable Goal 5 is "Gender Equality".   A 50-50 target has been set for female representivity at all occupational levels globally.  Three countries, namely Canada, Sweden and Iceland have committed themselves to pay parity across gender by 2022 in a bid to support "Equal Pay for Work of Equal Value". South Africa on the other hand has already enacted this policy.
---