Home » » Getting Mindful About Meetings
Getting Mindful About Meetings
---
Meetings are a necessary fact of life, but many are not run effectively. Tamara Oberholster looks at strategies and resources available to address the problem.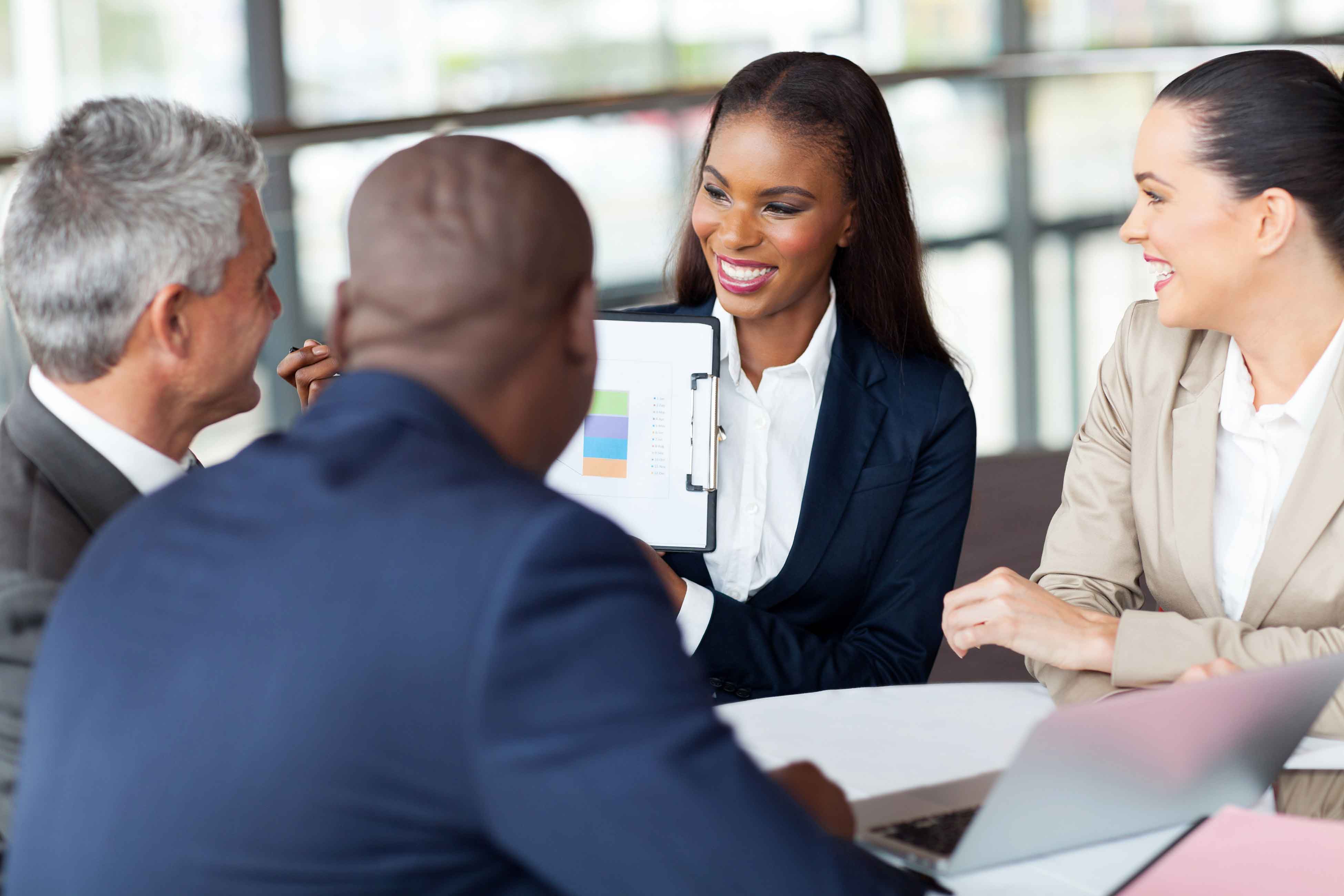 Image: ©Shutterstock
South Africans spend about 121 minutes per day in meetings, states Statistics South Africa's last survey of time use (2010). This adds up to more than ten hours a week, which is a quarter of the average 40 hour work week. This wouldn't be a problem, says CEO of Magnetic Software, Daniel Marcus, if all hours spent in meetings were useful and the outcomes billable. This is seldom the case. By improving how meetings are run, organisations can save time, increase employee productivity and reduce frustration. Marcus says there are five key points to having more effective meetings with better results: stick to the agenda, keep gatherings short, limit the number of attendees, focus by inhibiting multitasking and implement an effective workflow system.
Belinda Davies, founder of Leadership Solutions and former president of Coaches and Mentors of South Africa, believes the most common reasons time is wasted in ineffective meetings are because there is no purpose or clear agenda, and there's a lack of discipline on the part of the chairperson in facilitating the meeting. She believes the solution to getting more out of meetings starts with being more mindful.
Differentiate meetings
Davies says it is essential that you meet with your team regularly and in a structured way to make sure that they stay focused on the most important things that drive results. While you may want to reduce the number of meetings, don't meet less – rather meet more often and more focused.
She argues that instead of being mindful when it comes to making decisions around meeting attendance, many people simply check whether or not they have a diary clash before accepting a meeting request.
Come into focus
Start by understanding the purpose of the meeting. Meeting Sift states that there are six categories, including status updates, information-sharing, decision-making, problem-solving, innovation and team-building. She narrows this down by mentioning three important reasons to call a meeting: to bring multiple minds together to deal with important issues, to allow people to account to each other, or to explain complex information and allow for questions. There are only two good reasons to attend a meeting: either you can make a useful contribution or you will gain information.
"The inclusion of unnecessary attendees often results in a meeting being led off-track and can be a greater distraction," Marcus adds.
Meeting myths
Davies says many believe the most senior person should lead the meeting. It is incredibly difficult to lead the meeting and engage in the content – so if it distracts you, get someone else to chair the meeting. Better still, rotate meeting leadership so that everyone gets experience. "Because we live in a patriarchal society, the meeting leader must confer this responsibility on the meeting participants – or one might run the risk of participants opting out."
Techniques to try
Aside from accepted best practices, like distributing an agenda beforehand and making it clear to attendees that they are expected to arrive well prepared. Organisations can try a concept outlined in Nancy Kline's book, Time to Think, called "rounds". It recommends everyone speaks once before anyone speaks twice. Furthermore, Davies suggests ending every meeting with a two-step process, "Go around the room and get each person to say what they are going to do, and by when – and how they will let everyone know that it's done. Also ask each participant for one meeting highlight, as well as one point of improvement for the next meeting".
Marcus believes the solution is to implement a workflow management system.
---