Home » » Gender Parity In The Spotlight
Gender Parity In The Spotlight
---
At this year's 30% Club Southern Africa's annual dinner, members were encouraged to push for diversity in business.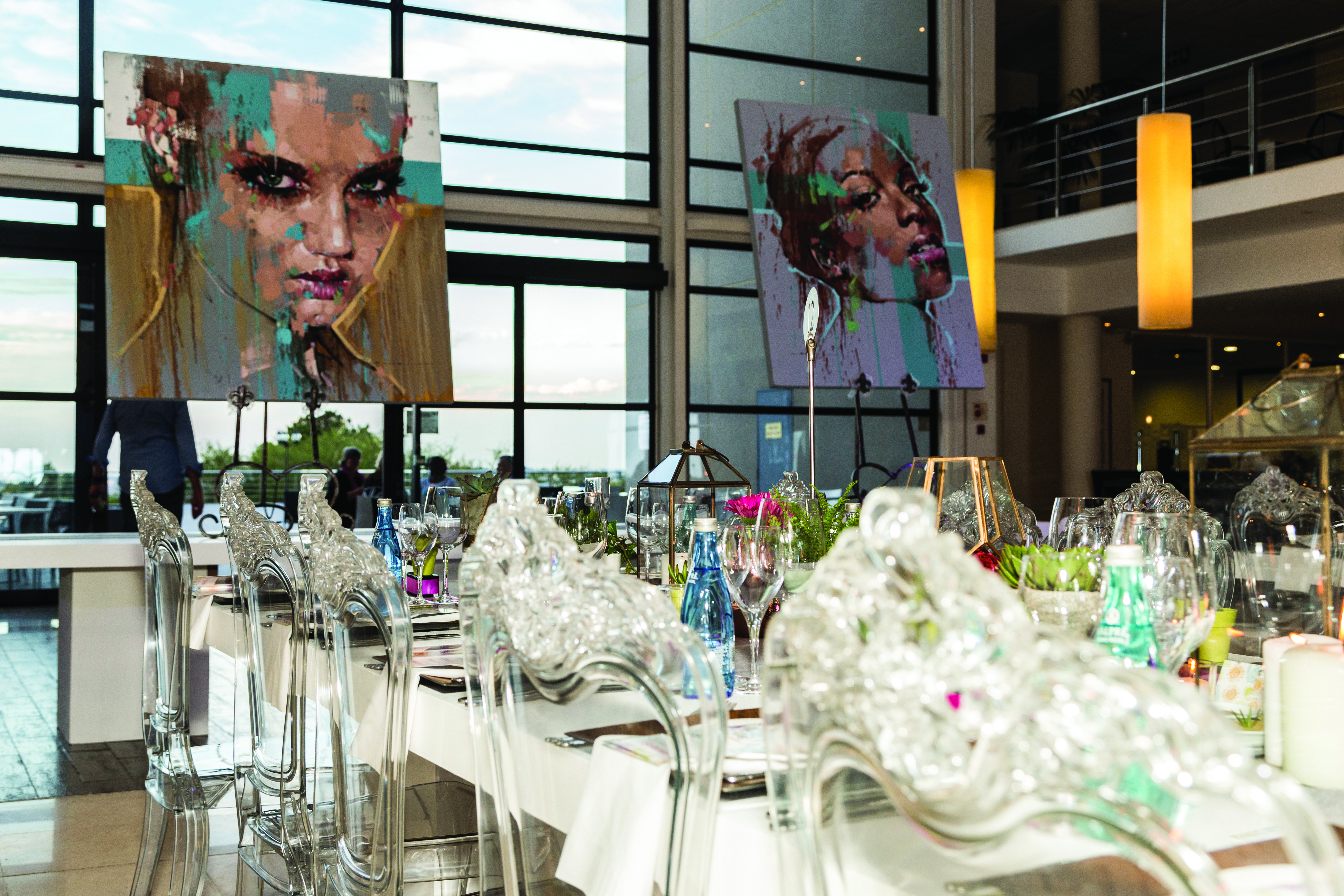 Image: The 30% Club Southern African annual dinner
The progression in gender mainstreaming in South Africa over the past decade came into the spotlight at the 30% Club Southern Africa's annual dinner held on International Women's Day, March 8. The prestigious event was held at the T-Systems offices in Midrand, Johannesburg.
The 30% Club is a collaborative  global campaign aiming to achieve a minimum of 30% women on listed boards during a five-year period, and the pipeline associated therewith.
The event was supported by more than 25 leading South African companies and included the Minister of Women in the Presidency, Susan Shabangu and Germany-based Mardia Niehaus, who is the senior vice president for T-Systems International, as keynote speakers.
Minister Shabangu said that the increasing number of women on the boards of JSE-listed companies indicated a steady improvement in gender equality, adding that in 2006, there were 114 black women directors of JSE-listed companies, compared to 385 last year.
But although South Africa ranked 15 out of 144 countries in its progress towards gender parity, according to the 2016 World Economic Forum's Global Gender Gap Report, she added that the private sector still needed convincing when it came to including women in top positions.
She said the lack of urgency within the private sector to appoint women leaders must be addressed.
Niehaus agreed and added that gender diversification had slowed down worldwide, particularly in the US. This means that the World Economic Forum has added another 53 years to its 2015 prediction that it would take 118 years – until 2186 – for economic parity to be achieved, she added.
Niehaus also stated that it was the job of leaders in business to face the reality of the slowdown and to address it head-on.
"If half the talented world is women, we need to use them," she said. "Fifty per cent of graduates from business  schools are women, yet women in careers find a business culture that is not congenial to their advancement. We have to face these uncomfortable realities and find solutions."
As of January this year, the JSE's new requirement of listed companies is to have a formalised policy on the promotion of gender diversity at board level, detailed in their integrated reports.
To assist companies to achieve this diversity, the 30% Club has drafted a best practices document (available at www.businessengage.co.za), the result of over 18 months' research into international trends, with more  than 200 global academic papers, commercial reports, blogs and general articles scoured and combined with  local knowledge.
Colleen Larsen, chief executive of Business Engage and president of the 30% Club Southern Africa, said the document stresses that the accountability for diversity, talent, flexibility and leadership should shift from the HR departments to senior line roles. Managers should thus take responsibility for sourcing, developing and advancing women within the structures of the organisation.
---