---
BME expands its global footprint.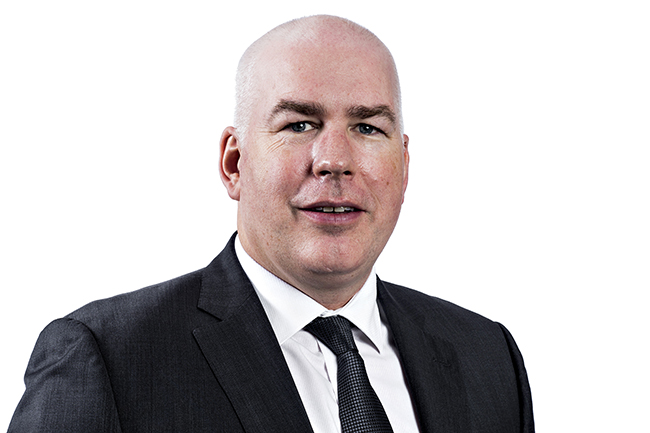 Image: Joseph Keenan, Managing Director, BME
Geopolitical instability in major economies will continue to place a damper on global growth and keep levels at a minimum in 2017. Once the British exit from the European Union has been finalised and the US and local elections have been completed, market stability will set the platform for growth, BME managing director Joseph Keenan tells SA Mining.
"There will be no explosive growth anywhere in the world any time soon," he states. In fact, Keenan expects another two years 'of bouncing along at the bottom of the commodities cycle before industry can experience an uptick'.
However, despite the subdued outlook, the mood at events such as the Electra Mining Africa 2016 and MINExpo, in Las Vegas, towards the end of the year, was upbeat.
Keenan cites increased investment in both capital and exploration drilling equipment in the last quarter of 2016 as reasons for the optimistic outlook. This, he notes, bodes well and is an indication that industry is preparing for market improvement in the medium term.
"Most commodities experienced a slight uptick in demand and prices, in the latter part of 2016. On the back of volatile markets, gold as a safe haven commodity has done well; however, the demand and price of thermal coal and base metals remained depressed. Further, the declining demand for steel from China is expected to be balanced by the increased demand from India," he explains.
Going forward, the trend for improved efficiency and increased productivity will continue.
"Miners will look to diversify their portfolios, ore-types, customer sets and geographical footprint as they try to ride out the downturn. In fact, there will be further market consolidation, as mining majors, such as Anglo American, BHP Billiton and Rio Tinto, go through sell-downs in a bid to streamline their commodity focus."
BME strategy for 2017
But despite the subdued global market forecast for the short-to-medium term, the mining chemicals market is set for robust growth over the next eight years. This is according to a recent report by Grand View Research, Mining chemicals market analysis by product, by application and segment forecasts to 2024, which predicts that the global mining chemicals market will reach $38.01bn by 2024.
The report cites declining ore quality as a key factor in the development of more advanced processing methods and for an increasing metal demand in numerous industries including construction, oil & gas, and packaging. This metal demand is expected to propel the mining of zinc, copper, iron, and silver.
As a result, the explosives supplier is investing heavily 'ahead of the curve' to increase current capacity by purchasing additional assembly machines to improve efficiency and production of its detonator systems.
"In-house we are deploying and commissioning new automation systems for non-electronic detonators and aim to increase capacity five-fold, and we are working on increasing electronic detonator capacity three-fold."
BME's flagship product – AXXIS – is making its mark globally, where it is being exported to countries such as Singapore, Australia and South America.
According to the Grand View Research report, the positive mining industry outlook in India, China, Australia, Peru, and Chile is expected to drive the market over the forecasted period. The presence of abundant raw materials, including rare earth metals in China, Russia, Australia, Thailand and the US, is expected to facilitate exploration activities, thus propelling demand for the product.
As a result of global opportunities, BME, which has firmly established its local footprint, is busy expanding into new geographies, and has cast its interest on Australia, South-east Asia, North and South America and Africa.
"When we deliberate on areas of potential investment, we consider a country's 'fit, feel, form' in relation to BME. We also look at mining houses investment spend in targeted locations over the next few years, synergies that we share and take into account areas into which our customers are expanding. We share great synergies with North and South American, Australian and African counterparts."
Keenan states that given that BME's Canadian, Australian and American clients are expanding their African footprint, the company will keep its focus firmly in Africa while it considers its global growth path.
At the end of 2016, BME finalised its product registration and licensing agreements for North America, and, following its recent company and product registration in Colombia, BME also finalised its first purchase order to the South American region.
"This is a significant change for BME, which, just two years ago, was wholly Africa-focused. Our strategy is to continue to globalise and establish ourselves as a credible alternate explosives supplier to the identified global markets. But the subdued growth forecast means that BME will need to find and take away market share from existing explosives suppliers in the global market."
However, Keenan believes that favourable opportunities lie along the West and north coasts of North America, Australia and Africa – BME's target areas – and remains optimistic about the company's strategy to expand into new markets.
---