---
There's conflicting evidence about the usefulness of fitness trackers, says Adam Oxford, but don't abandon yours just yet.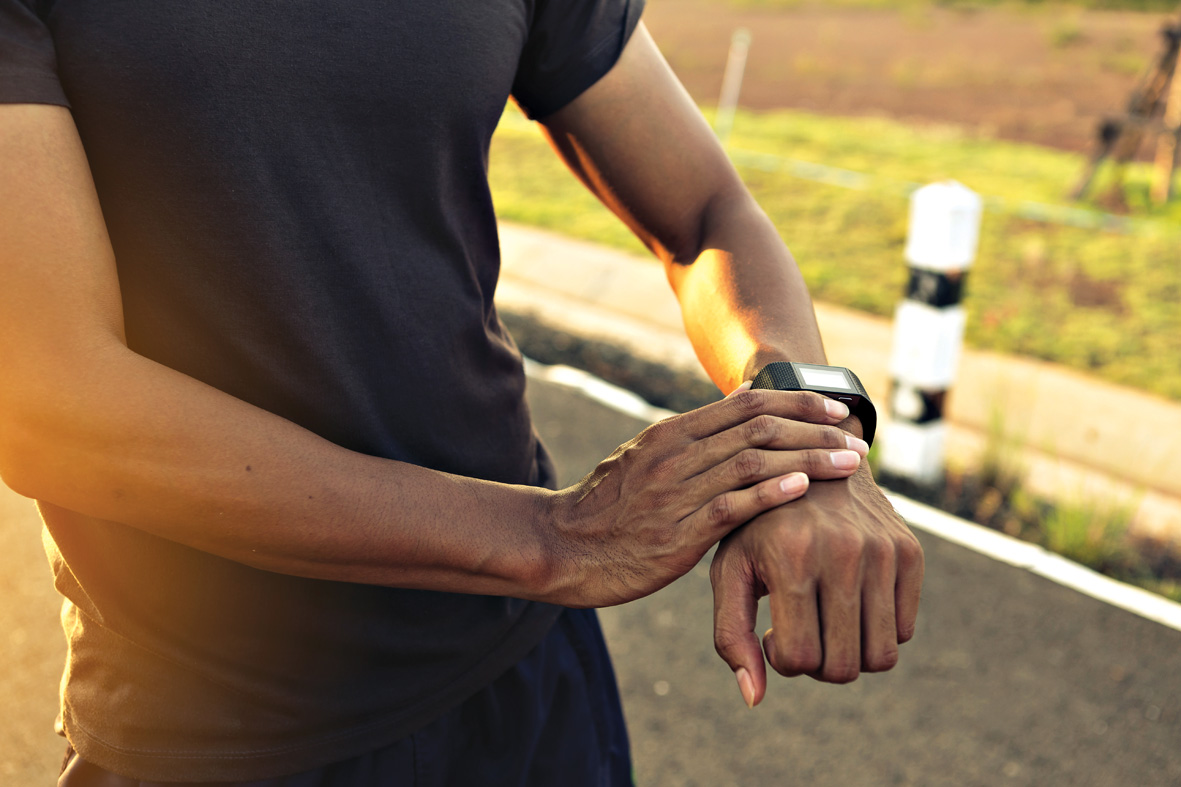 Image: ©Shutterstock
While the 20th Century vanishes in the rear-view mirror of our semi-autonomous electric cars, and we hurtle into the high-tech, augmented world of the future, it's important to remember the golden rule of progress: technology can only ever amplify human will, expertise and behaviour. It can't replace it.
Nowhere is this maxim truer than in the world of smart fitness bands. These tiny watch-like straps that combine heart-rate and motion sensors have been incredibly popular. In the most comprehensive study to date, involving 20 000 people in 16 countries, market research institute GfK found that 51% of people had tried wearing one, and 33% continued to do so. Not bad, considering fitness bands are only about 10 years old.
Those numbers hide a lot of contradictory research, though, which suggests the jury is still out on whether or not fitness trackers are useful or desirable.
On any given day, fitness bands are either in the front line of the fight against global obesity (CNN, June 2014) or they're an irrelevance which nine out of 10 people stop using within a year (The Lancet Diabetes & Endocrinology, October 2016). There are even some studies that show people using fitness trackers lost less weight over time than those who didn't use them (Journal of the American Medical Association, September 2016).
There's also a lot of evidence that many fitness trackers are gathering dust, rather than counting steps. According to the study in The Lancet, two-fifths of people stopped wearing a tracker within six months, even while being paid to keep it on. Does that mean fitness bands are useless?
Not quite.
Lean corporates
The companies that make fitness trackers haven't fared well, though. One of the biggest names in the business, Jawbone, recently went into liquidation. Fitbit has seen 90% of its 2015 share value disappear.
But none of this means the fitness-tracker story is over. Analysts at IDC reckon that although growth in the market for bands has slowed, the market will carry on growing and will be fuelled by better bands at cheaper prices. Xiaomi, for example, overtook Fitbit as the largest supplier of wearables, because its products, such as the Mi Band, are very keenly priced.
One reason why many bands get abandoned, thinks Elan Lohmann, founder of exercise community Sleekgeek, is that early designs were cumbersome to use. They didn't feature built-in displays, or overloaded owners with information.
"Some devices track different things, but it gets complicated," Lohmann says. "For the most part, people don't want the bells and whistles; they just want to count steps."
Cynthia Herdman-Grant is the business development manager for Fitbit's South African distributor, Core Technology. She says sales of Fitbits are growing sustainably here, in part thanks to many customers upgrading to newer models. Manufacturers are constantly refining designs to reduce the issues that see owners abandoning them, she adds.
"If people stop using one of our fitness bands, it is most likely a function of them abandoning their exercise regime," Herdman-Grant says, "not unlike the drop in gym attendance after the usual surge in memberships after the holiday season in January."
And that seems to be a fair analogy. Like a gym membership, fitness trackers can help to motivate and amplify our desire to live more healthily, but they're just a tool, not a miracle cure.
Getting results
How do you get the most from a fitness tracker? 
Sweat the small stuff
Sleekgeek's Lohmann says the simplest functions are likely the most accurate. Calorie counters and sleep monitors are fun, but setting a daily step target can improve health.
Be social
Gamification, like fitness trackers, can work. Many people like to show off their achievements and are motivated by others, Lohmann says. One group within his community posts regularly with skipping scores.
Be active
Steps alone don't seem to benefit health hugely. Dr Eric Finkelstein, lead author of the report published in The Lancet, suggests differentiating between steps and "active steps", such as brisk walking or more rigorous exercise.
---