---
Cutting to the heart of Africa's power lunch, food anthropologist Anna Trapido presents a gastro-political gourmet guide for movers and shakers operating in South Africa and across the continent.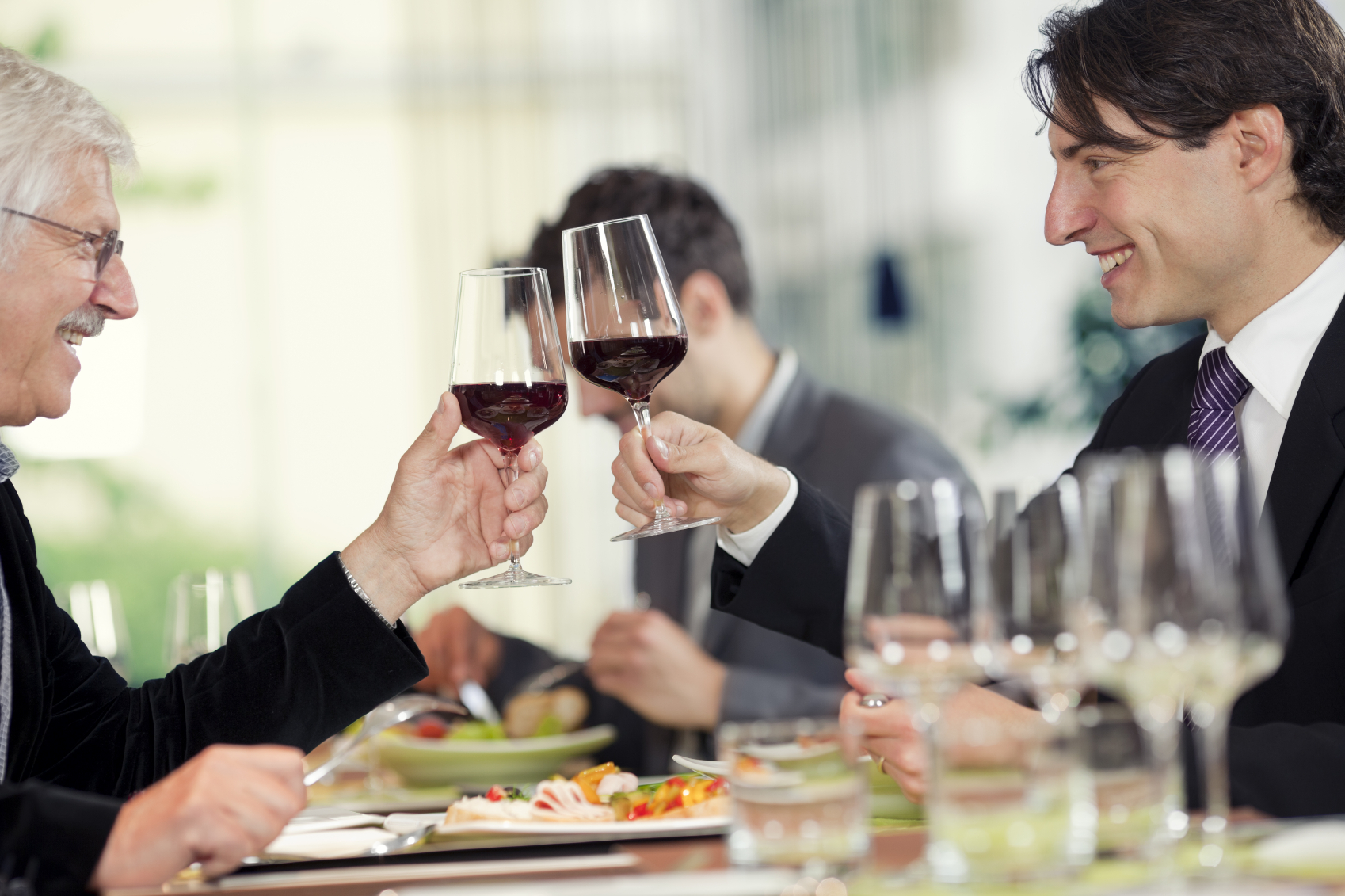 (©iStock Images)
All people everywhere use food as a form of material culture with social and economic indicators. Some alimentary markers are universal while others are regional, country specific or peculiar to a continent. Power-hungry people can ingest enormous advantage from knowing what, where and when to eat.
We're all defined by what we eat. The Congolese dismissively refer to South Africans as 'chicken eaters', in reference to what they see as the limited ingredient range in our diet. Don't be that guy. Confuse the enemy and exceed expectations with eclectic menu choices.
Many traditional African food genres have an elaborate codifying of age, gender and status by meat portioning; especially beef. Old habits die hard and even in a modern, urban setting unstated putdowns can be made manifest.
Prestigious portions for adult men differ from those offered to boys, the elderly and women. Do your homework – desirable organs and muscle groups may differ by region, but make sure you arrive at the table knowing whether you are aiming for the right front leg or the liver. Know how and why you're being insulted if you're offered the ribs. Check out totemic symbols and know why it's rude to offer a Bafokeng businessman crocodile carpaccio. Take care not to slip into culinary cliché. An analysis of South African culinary capitalism reveals a failure on the part of white business to properly digest our social, political and economic transition. If the stakes are high, steaks are potentially patronising.
Justice Malala has argued that one of the most troubling aspects of Black Economic Empowerment (BEE) is the food: 'Why do companies wanting to do a BEE deal think their potential partners can eat only meat? … There was a time when every booth at the Grillhouse, Rosebank, was packed with moustachioed men with hair on their arms, and their empowerment targets. They would order huge steaks and spit at each other as they discussed the deal… I can't tell you how often my friends have had to bear a nasty steak just to listen to BEE deal prospects'.
If you must do steak, make it fillet Rossini from the Qunu Grill at Joburg's super-smart Saxon. Similarly, black South African businessmen should stop with the patronising praise every time a white South African eats a mouthful of 'African' cuisine. They are adults, not truculent toddlers – if they don't know what to do with ting (a sour sorghum porridge), then you can start with the condescending tone.
Much of the aforementioned is subtle and country specific, but the universal signal for 'don't mess with me or I'll chew you up and spit you out' is consumption of raw, bloodthirsty choices. Whether it's Francophone steak tartar at Joburg's Bistro Michel or the East African Berbere-spiced equivalent at Teshomech Kitfo House, Addis Ababa, everyone knows what it means.
Ultimately, nothing says 'head on a platter' quite so well as an actual head. Traditional African portioning shows that heads are high status, too. The pressed pork smiley (pig's head) with crackling, wild rosemary-infused honey and blue cheese cream at Cape Town's Test Kitchen should do the trick.
The 'where' of power dining is just as important. As Asia wakes up to the possibilities of business in Africa, there are ever more obligations to entertain without a shared language. Dinner deals often flounder over stilted conversation. Looking out over a great view (how about the roof top Champagne Bar at the Sankara Hotel, Nairobi) will mask the embarrassing silences, but naked ladies are often more effective ice-breakers. At The Grand, Johannesburg, lap dancing is garnished with an encyclopaedic buffet where caviar competes with go-go girls, curries, sushi and roast meats. Alcohol helps conversations to flow, and the wine and spirits list includes vintage Tattinger, Macallan 1946 and Louis 13th Remy Martin Black Pearl. Assuming that a good time is ultimately had by all, Nairobi's Capital Club even offers a chauffeur driven service to ensure a safe journey home from its restaurants or terrace bar (which stocks every single malt known to man).
If parading strippers and teetering inebriation doesn't influence the powerful, perhaps a round of gourmet golf will assist: at the Cercle du Kinshasa Golf Club, Le Cercle Gourmand restaurant whips up classic French scallops paired with Pouilly-Fumé. The Mangais golf club (60 minutes from Luanda) offers an eye-wateringly steep lunch buffet (US$150/R2 020 per person) paired with a decent Portuguese wine list. Johannesburg's Balata restaurant sees Chef Jean-Pierre Siegenthaler ladling out an exquisite truffled cauliflower soup.
Golf is all very well, but polo is the sport of kings. Sometimes commercial kings need to slip away and do discrete deals. The über-bling Lagos Polo Club bar is a see-and-be-seen hot spot… but hush-hush transactions happen behind the stables where enterprising grooms serve suya goat kebabs and Star Beer.
Conversely, Pretoria's Priva Lounge is awash with private rooms and secret entrances, ideal for showy displays of faux discretion. Peckish night owls appreciate that the kitchen stays open till 2am. Which leads us to the 'when'. In this respect, South Africans need to wake up. As the late Central African telecoms mogul Miko Rwayitare observed: 'When my company reached 12 countries, it became difficult to manage from Kinshasa… Business works well in Joburg so I relocated here, but I do miss the glamour of Central Africa… [Joburg] is empty by 10pm.'
Savour the richness of this advice. Wake up (or at least stay awake), smell the coffee and the gravy train will surely stop at your station.
---