Home » » Fail Is Not A Four Letter Word
Fail Is Not A Four Letter Word
---
Failure is not the end of the world. In fact, it can often lead to greater triumphs in the boardroom, writes Kim Norwood-Young.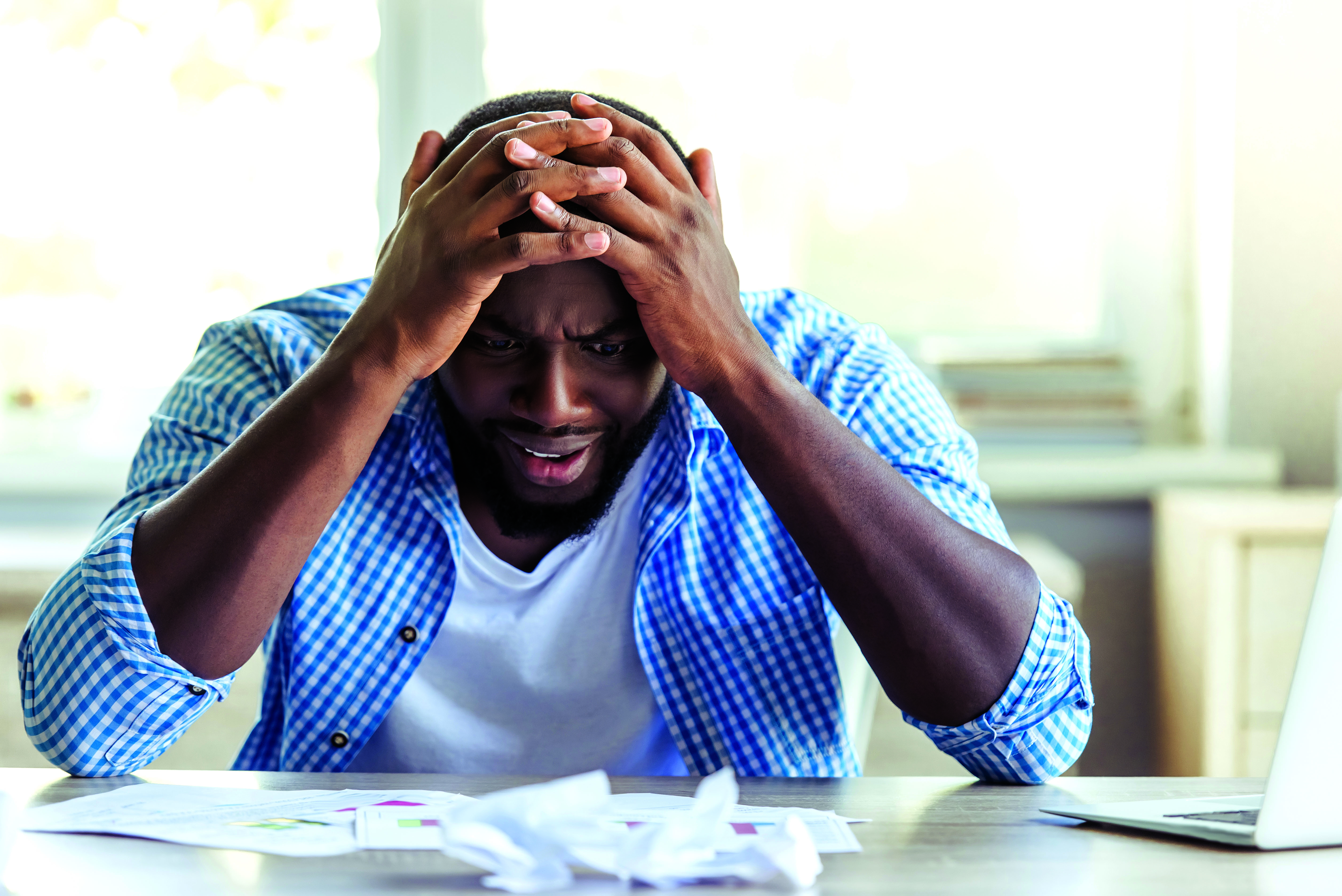 Image: Shutterstock©
These days, organisations must adapt to changing markets and conditions, while operating under greater pressure than ever before.
The recession, political instability and environmental factors are making it increasingly difficult to deliver the results of the past. This is why it's critical that organisations learn from mistakes and failures, to improve business processes and identify new opportunities. However, mistakes are often swept under the rug, with board members unwilling to address failure and its consequences. Unfortunately, what goes unsaid in the boardroom can end up costing an organisation. So how do executives and board members lead an organisational shift to an opportunity mind-set − and greater success?
Reframing failure
According to the Merriam-Webster dictionary, to fail means "to not succeed: to end without success," and, "to not succeed as a business: to become bankrupt". But Janine Ahlers of the Centre for Coaching, a specialised unit at the University of Cape Town's Graduate School of Business (GSB), believes we should reframe how we see and respond to failure. "The word 'failure' is a problem. We need to see failure as a learning opportunity," she says. "Individuals respond to such situations in many different ways. Some allow themselves to be beaten down by mistakes, while others are so positive that they refuse to accept that something has gone wrong, in effect deluding themselves into thinking that things are fine. But the people most likely to succeed in business and make strong leaders are those who can recognise their mistakes and learn from them − those who know how to utilise setbacks as learning cycles."
According to Ahlers and her colleague Craig O'Flaherty, the centre's director, this needs to happen across the company and be driven from the board level. Successful companies normalise and even celebrate learning from mistakes. Walmart famously holds meetings for store managers during which they're asked what mistakes they've made, and what they have learnt as a result. This knowledge is shared across the chain so that all stores can benefit from the experience gained. "At the Centre for Coaching, we've spent years analysing what creates this opportunity mind-set in an organisation. We've found that companies can spend millions on systems and processes to try to create this culture, but each of those ends with a human being. It's easier – and cheaper – to teach people how to engage with each other and failure than implement a technical solution. Organisations should look at how they run meetings, and whether they avoid the language of blame and encourage the language of improvement," they add.
Interrogating failure
As part of their work, Craig O'Flaherty and Janine Ahlers, from the Centre for Coaching at UCT's Graduate School of Business, have developed a simple but effective methodology for interrogating failure and encouraging an organisational culture of improvement. This method involves asking just four questions, and examining their answers:
What happened?
What would we have liked to happen?
What is the difference between the two?
What can we learn from this?
How to failforward
Failure is no longer a profanity to be mumbled at the boardroom table. Global business leaders are championing the concept of learning from failure – there's even a term for it: fail forward. Deloitte Australia's Board Effectiveness survey, Courage in the Boardroom: Winning in Uncertain Times, found that:
Failure was a hot topic. There was a shared view that innovation-led growth is impossible without some acceptance of failure.
Boards can help set the tone for an opportunity mind-set within by giving clarity around "acceptable failure".
"Meaningful risk appetite statements", when written and delivered well, can support an innovative, creative organisation.
Directors and management teams need the space to fail to seize competitive advantage. The challenge is to fail quickly – and cheaply.
Organisations can learn from mistakes to build corporate resilience. Boards can lead a good culture by demonstrating the importance of accepting failure without blame, and by systematising how to learn from it.
Creating a culture of learning
While smaller companies led by charismatic entrepreneurs often develop a culture of learning from mistakes and use them to identify opportunities, this approach is less likely at the enterprise level. To create such a culture in large organisations, the board needs to formulate and communicate a clear cultural goal. This needs to form part of the company's strategic direction and be driven by the board of directors and executives. "In Japan, particularly in the production environment, where mistakes can be costly, many companies have what they call the "improvement kata'," says Ahlers. "This involves actively looking for roadblocks or areas that are 'stuck' and asking, 'What can I do to improve this?' All employees are encouraged to integrate this approach into their work."
The right culture
If creating a culture of learning and adaptability is critical, boards need to be able to recognise what such a culture looks like. According to a Deloitte Australia study, the right culture for a dynamic, learning organisation is one where:
There's a safe space for employees to take responsible and calculated risks.
The high-level vision and purpose are clear and understood by all employees.
There is a culture of personal responsibility and openness.
Mediation and negotiation
According to a global survey on boardroom conflict, conducted by the International Finance Corporation, board members should be given training in mediation and negotiation.
Some of the survey's key findings were:
29.6% had experienced boardroom disputes affecting the survival of an organisation;
47.8% tried to mediate board disputes, while 34.3% admitted to frequently being an active party in the dispute, and 25.3% frequently took the side of an active party;
67.2% reported having encountered unresolved issues;
24.1% of small-enterprise respondents said issues were frequently unresolved, compared to 5.9% from medium enterprises and 15.6% from large enterprises;
74.8% said they'd find training in the "ability to deal with different personalities" useful; and
Women were more interested in training in negotiation skills, while men were more interested in training on how to deal with different personalities.
"This strategy requires that business leadership identifies ways to ensure that every person within the business has this attitude to difficulty. Leaders need to talk about it and, most importantly, model how to routinise and normalise failure as an opportunity for improvement."
Conflict resolution is good
A critical factor in learning from failure is realising that assigning blame to others is counterproductive. Rather, responsibility should be taken for mistakes which need to be analysed to identify key learning points. To do so effectively, the board must engage in difficult conversations – which can often involve considerable conflict. Being able to manage such conflict effectively and with respect is a skill that needs to be evident at the board level and reproduced throughout the organisation.
References and recommended reading:
Deloitte Australia. 2016. Board Effectiveness. Courage in the Boardroom: Winning in uncertain times. [Online]. Available at: https://www.cedr.com/docslib/Confl icts_in_the_Boardroom_Survey_Results_and_Analysis.pdf. Accessed: 8 December 2016.
Gratton, L. and Scott, A. 2016. The 100-year life: Living and working in an age of longevity. New York: Bloomsbury.
IFC (International Finance Corporation) and CEDR (Centre for Effective Dispute resolution).
Conflicts in the boardroom survey. [Online]. Available at: https://www.cedr.com/docslib/Confl icts_in_the_Boardroom_ Survey_Results_and_Analysis.pdf. Accessed: 8 December 2016.
Maxwell, JC. 2000. Failing forward: Turning mistakes into stepping stones for success. Nashville, US: Thomas Nelson.
McKeown, G. 2014. Essentialism: The disciplined pursuit of less. United Kingdom: Ebury Publishing.
Syed, M. 2015. Black box thinking: Why most people never learn from their mistakes − but some do. New York: Portfolio Publishing.
Van Der Kolk, B. 2014. The body keeps the score: Brain, mind and body in the healing of trauma. New York: Penguin.
---