Home » » Factors Hampering The Digitalisation Of Our Railways
Factors Hampering The Digitalisation Of Our Railways
By: Dr Willem Sprong, GIBB Technical Executive Railway Engineering
---
South Africa is far behind the rest of the world in terms of digitalising our railways.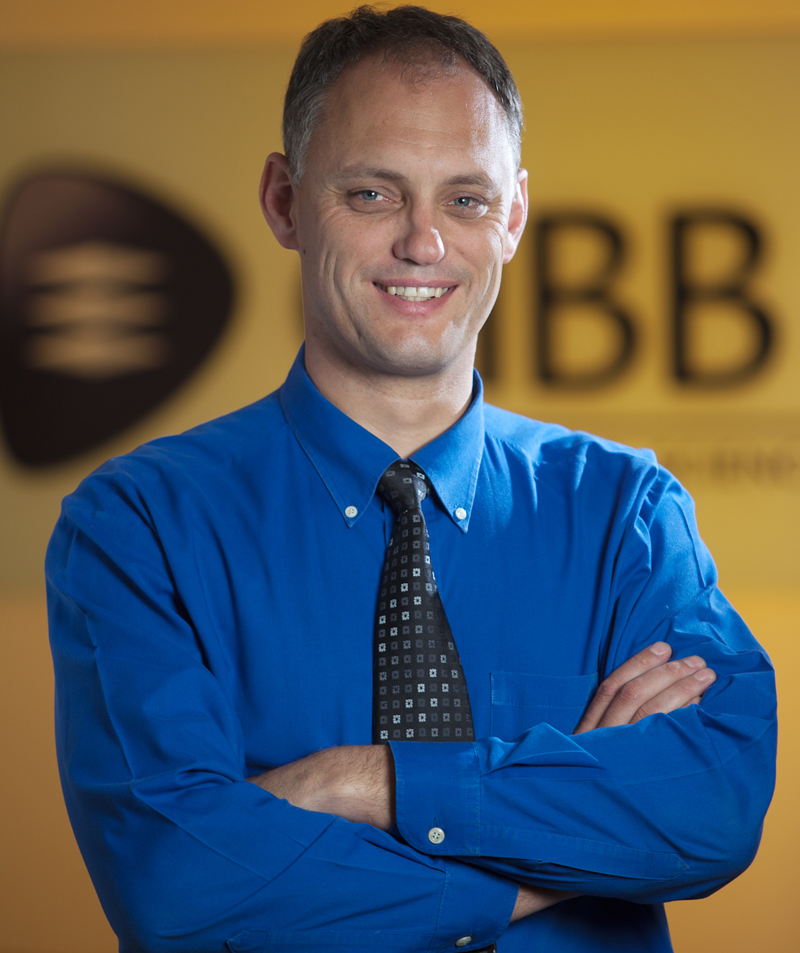 Image: Willem Sprong
The main reasons for this are regulation, infrastructure, management of information and our mindset towards education and work. The good news is that we can overcome these challenges and move forward into a technologically advanced space.
Regulation
South Africa has strict regulations and standards around rail and this affects the procurement cycle. We can conceptualise a technologically advanced railway project, but it can take up to eight years before a contractor gets the go-ahead for implementation. This hinders our digital growth, because we end up implementing old technology that is already being replaced in other parts of the world. Government needs to re-look at regulations and consider applying favourable regulations so we can implement new technologies faster.
For example, we don't allow the points that set the direction of trains to be controlled wirelessly. Our regulations stipulate that we must have a physical wire running along the tracks, a physical relay that switches the direction and proves that the direction has been switched, before the train moves again. We don't allow a computer to control this for us, which makes digitalisation difficult.
Infrastructure
We have ageing rail infrastructure in South Africa, some of it over 60 years old. The reality is that it's too expensive to replace all our infrastructure. Therefore, we need to implement technologies that work with our infrastructure and maintain existing infrastructure responsibly.
Generally, if a railway line is in bad condition, we reduce the capacity, for example speed, of the railway line to counter the problem and keep us safe, instead of repairing it. When you reduce the capacity, you introduce risk by including more human involvement in tasks that could easily be done with technology with lesser risk.
Management data
Recently, I attended the Future of Transport Conference in Germany. There I learnt that in future, infrastructure won't control trains, rather trains will control infrastructure. Trains will have the intelligence to communicate actions to infrastructure and to other trains. We have data, we just need to use it to get the most effective, impactful results.
Take the example of the Gautrain, our newest mass rapid transit railway line. We have a pipeline of about 20 wagons and each person enters a station by swiping their card. In future, we can have a system that will pick up a commuter's travelling history, so you know that one specific person goes from one specific station to another specific station, 99.9% of the time. As soon as the system detects commuters with the same travel pattern and the platform fills up, a wagon will be sent to pick up the passengers going to the same destination, creating a "transport-on-demand system". This is a simple way we can proactively have trains scheduling themselves. There won't even be a need for a set timetable.
Mindset
To progress, we need to change our mindset of our input into projects. Currently, we have a "conformance mindset" that says, "I am just going to do what I'm paid to do, implement the project and get paid".
From a workplace perspective, we say, "I will do the bare minimum so I do not get into trouble".
One can't completely get rid of the conformance mindset, because that is our baseline, but we must also encourage a performance mindset. We should employ younger people for managerial positions and encourage thinking that goes beyond maintaining the status quo. People think that innovation means inventing a new concept. We need to discourage that thinking, and encourage engineers to do something that is new to them in projects.
We must also employ the right people for the job. To do this, we need the right people: who have the intellectual capacity and passion to study in the engineering field. We have created the perception that there is no future if you don't study at university and have a degree. We need to show the youth that we have Technical and Vocational Education and Training (TVET) and vocational colleges where you can study and get qualifications that will get you into the field.
We must find ways to accelerate digitalisation and create a culture of innovation. We also need to change the way we treat the current infrastructure – in other words, fix the problem without reducing capacity. Crucially, we must place the right people with the right ambition in the right places, now.
Once we do this, we open the way for digitalisation of our railways and a concomitant surge in the effectiveness of the service.
Visit us at www.gibb.co.za
---