ESD And BEE: A Winning Combination
By: Andile Ntingi - chief executive and co-founder of GetBiz
---
Enterprise and supplier development is the best hope of creating thousands of black entrepreneurs in South Africa, writes Andile Ntingi.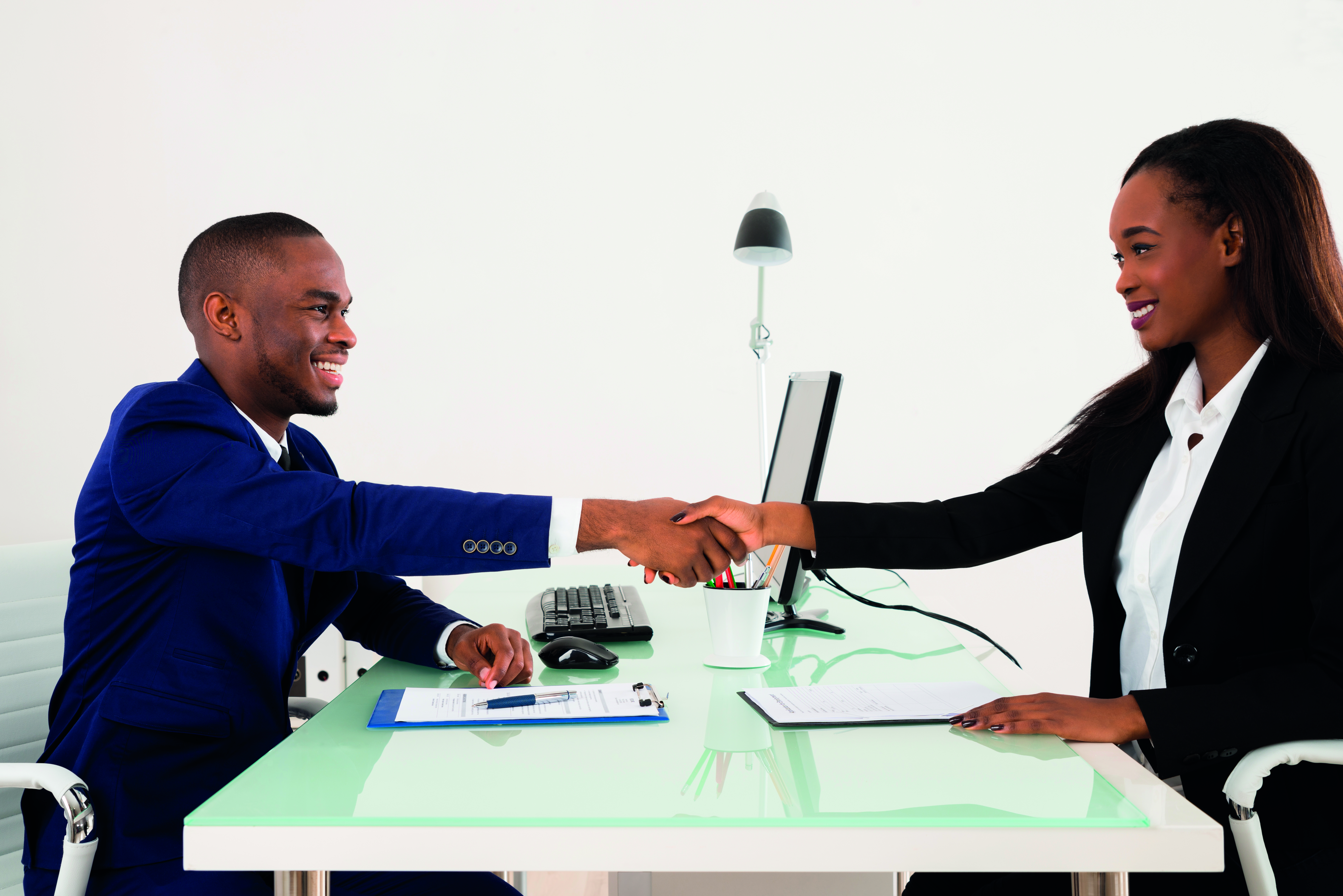 Image: ©Shutterstock
Of all the pillars of black economic empowerment (BEE), enterprise and supplier development (ESD) is best placed to create black businesspeople in the South African economy, which is struggling to absorb black people into its upper echelons.
The idea behind ESD is to train and coach black business owners to become competent in running their enterprises sustainably. Once this has been achieved, these businesses can then be plugged into the supply chains of large (often white-owned) corporates, to supply goods and services, thereby opening markets previously closed to them.
South Africa's BEE legislation is incentivising private-sector companies to open up their supply chains to black-owned firms, in return for earning points on their BEE scorecard.
BEE scorecards are a requirement when bidding for tenders in the public and private sectors, wherein a low score makes a bidder less competitive when it competes against companies that are more technically capable, price competitive and BEE compliant.
In the old BEE legislation, ESD played second fiddle to black-equity ownership. Yet it had the ability to place a significant amount of wealth in black hands, while enabling them to operate and direct businesses, instead of reducing them to passive minority shareholders earning dividends in companies they knew very little about running.
This approach to empowerment stifled black entrepreneurship, and as a result, an opportunity was missed to enable black entrepreneurs to contribute significantly in growing the economy.
Revised codes
The revised BEE scorecard was introduced last year as part of ushering in the new BEE Codes of Good Practice to replace the 2007 scorecard (old codes), which failed to grow black businesses and boost local manufacturing. In the new revised Codes, ESD (40 points) carries heavier weighting than equity ownership (25 points) and other pillars of broad-based black economic empowerment (B-BBEE), such as skills development (20 points), management control (15 points) and socioeconomic development (five points).
A closer look at the revised scorecard implies that corporates and established medium-sized companies will have to increase their procurement of goods and services from black suppliers to collect maximum BEE points. This emphasis on ESD will curb the old enterprise-development practice of training black businesses, but starving them of opportunities to quote for work in the private sector.
Under the new empowerment regime, where ESD rules the roost, we are likely to see a spurt in BEE transactions in the small, medium and micro-sized enterprises (SMME) space, as non-BEE-compliant companies look for black partners to avoid losing out on lucrative government tenders and corporate contracts.
The focus on developing black suppliers is a step in the right direction for the South African economy and its industry supply chains. This will grow and diversify supplier bases, introducing much-needed competition, and reducing the cost of goods and services for corporate and government buyers. Where buyers rely on a few suppliers, it has been argued that such suppliers will hike up prices by 30-60%, because they enjoy a monopoly position in the market place.
Challenges and solutions
There is another school of thought that believes opening the door to untried suppliers to replace known, trusted suppliers poses a risk to the operations of large corporates, as new businesses are vulnerable in their formative years.
This risk can be mitigated by conducting due diligence on the new suppliers, to ascertain their competencies and capacity to deliver the required goods and services prior to awarding them contracts. Beyond the due diligence, new black suppliers can also be gradually phased into the supply chains of corporate buyers through dual sourcing, whereby a small percentage (say 20%) of a single product is procured from a new supplier, and the remaining 80% from the known, established supplier.
Over a period of time, the corporate increases its sourcing from the new supplier as it becomes confident in its ability to provide a reliable, uninterrupted service. Dual sourcing can also be complemented by coaching and mentoring, to increase the chances of the commercial sustainability of new suppliers.
Whatever the case is, there are many strategies that can be implemented to grow black suppliers, as their continued marginalisation more than twenty years into South Africa's democracy is no longer politically acceptable and could destabilise the country down the line.
Now is the time to hit two birds with one stone – increase competition in the supplier markets, while broadening economic participation. It is encouraging to see government, which spends R500 billion annually on buying goods and services, is working towards taking the lead in increasing market access for black businesses. Black suppliers may receive a major shot in the arm from the soon-to-be unveiled Public Procurement Bill, which seeks to introduce the long-awaited preferential tender set-asides, where a portion of government contracts are ring-fenced for black bidders. Enterprise development experts have recommended that government includes a clause in the procurement legislation that forces state buyers to commit to three-year supply agreements when procuring from SMMEs.
The long-term support of small businesses is vital, as unexpected cancellations of contracts usually lead to small businesses failing.
Last year, the National Treasury put forward a proposal that could lead to tenders valued up to R10 million being set aside for black suppliers. But this proposal will require amendments to the Preferential Procurement Policy Framework Act, if it is ever to see the light of day.
It has already drawn criticism from black business lobby groups, such as the Black Business Council and the Progressive Professionals Forum, who have vowed to oppose the proposal on the grounds that it could confine black suppliers to participate in the market for R10 million contracts.
The groups want government to ring-fence at least 30% of its procurement spending for black suppliers, whereby white suppliers will not be allowed to bid for these set-aside tenders.
The National Treasury proposed to introduce a new formula for awarding tenders, which would effectively eliminate white companies from bidding for contracts valued at R10 million and below. The proposed formula allocates a weighting of 50 points each for price, and B-BBEE ensures that white suppliers cannot outbid black bidders for R10 million contracts.
The proposed formula is a departure from the current one, which scores and awards tenders worth more than R1 million on a 90:10 ratio, with price carrying a 90% weighting and B-BBEE 10%. Essentially, the current formula awards 90 points to the lowest bidder, while the most B-BBEE-compliant bidder is allocated 10 points.
---