Downgrade And Recession: A Catastrophe For SMEs
---
Septi M Bukula takes a look at the possibility of a grim economic future as the ongoing talk about a possible ratings downgrade and recession by the end of this year is cause for deep concern within the country's small business community.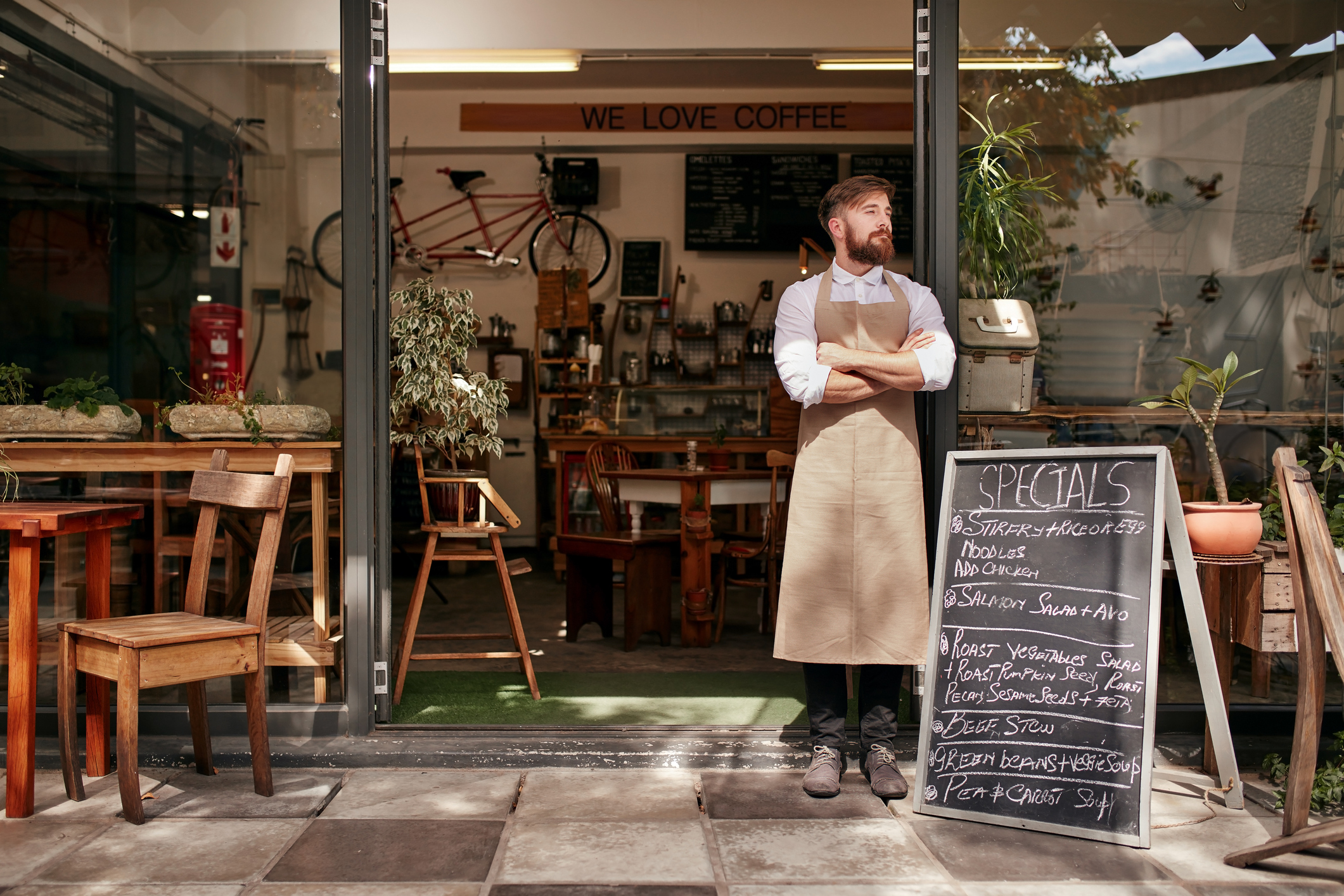 Image: iStock
The recent report from Statistics SA that the economy grew by a relatively healthy 3.3% in the second quarter of this year, following a 1.2% contraction in the first quarter, may have come as a welcome respite to entrepreneurs and small  business owners who have had to  operate under difficult economic conditions for a long time. But it's not time to celebrate just yet – the economic environment remains challenging.
For starters, this is the first time growth of this magnitude has been recorded since the last quarter of 2014, when growth was just over 4%. The country's economy has shown uneven performance for quite some time.
Official statistics indicate that this lacklustre economic performance has already taken a significant toll on the performance of the country's small business sector.
Figures from the Companies and Intellectual Property Commission at the Department of Trade and Industry show that since the onset of the recession in 2009, the number of new businesses registered has not fully recovered to pre-recession levels, with a sharp fall recorded during the 2013/14 year as the economy remained under pressure. We are certain to see a sharp acceleration of this trend, should the double whammy of a credit rating downgrade and a recession materialise.
This anaemic economic performance has had a major negative impact on consumer confidence, which has been continuously and significantly negative over an extended period of time. Observers see no improvement in consumer sentiment for some time into the future.When consumers feel uncertain about their financial future they cut back on spending and market demand.
This weakness in consumer demand is a major blow to small, micro and medium enterprises (SMMEs). With almost two-thirds of the country's SMMEs in 2013 involved in just two sectors – financial intermediation, insurance and real estate (43,6%), and trade, catering and accommodation services (20,7%) – and access to corporate and government markets remaining a well-known challenge for most, these enterprises mostly depend on the general public for their business. A recent study undertaken on behalf of the Department of Small Business Development confirms this observation, showing that SMMEs do business mostly with the general public and other small businesses, with a combined 76% of SMMEs in the study attributing their sales to these two groups. The consumer market alone accounted for 52% of sales among SMME respondents. Thus, SMMEs will take a major knock to their market prospects if the general public significantly cuts back on spending because of uncertainty about their financial future, and the financial performance of fellow small businesses weakens in turn. Any further weakening in trading conditions will spell disaster for a large number of SMMEs.
It is therefore even more troubling that the prognosis on the performance of the country's economy going forward is not all that positive, in both the short and long term. The National Treasury, the South African Reserve Bank, the World Bank and the International Monetary Fund (IMF) have all revised their growth projections for 2016 to below 1%. The IMF also projects growth of less than 2% in 2017.
The Business Report of Monday 5 September 2016 suggested that the future economic outlook remains discouraging, projecting that over the next 10 years, the country's economy is expected to achieve a structural economic growth rate of just 2.5%. All of this spells tough times ahead for the country's already struggling SMMEs.
Another critical challenge, should the country's rating be cut to sub-investment grade by the end of the year, as is widely feared, will be shortage and cost of credit. Statistics show that credit extension to the private sector by the country's banks has already significantly weakened from the second quarter of this year, with a similar downward trend projected going forward, while interest rates have gone up markedly since the beginning of the year.
It is generally acknowledged that, for a variety of reasons, smaller businesses have a tougher time than their larger counterparts in accessing finance. As the table below shows, a 2010 World Bank study confirmed that the smaller the business the higher the difficulty of accessing finance, even during normal economic times.
Microenterprises identified access to finance as the most severe obstacle to their operations. Small firms ranked access to finance third, and medium firms ranked it fourth. This indicates that smaller firms, which are less likely to have internally  › generated resources to finance their operations and thus rely more on external financing, will be the hardest hit by a credit crunch and an increased cost of credit.
A more recent study, conducted in  2013, found that bank overdrafts and credit lines represent the most  important source of funding for manufacturing and business service firms. It is in these sectors, particularly manufacturing where less than 9% of SMMEs are currently involved, that the country needs to increase efforts to promote greater levels of SMME participation in order to diversify small business concentration from only two sectors, as discussed earlier.
Without adequate access to and a higher cost of credit, efforts to increase small business participation in these key sectors of the economy will be negated, thereby perpetuating an uneven sectoral distribution of SMMEs and confining these enterprises to lower value sectors.
All in all, two of the key obstacles faced by SMMEs in their operations – local economic conditions and access to and cost of finance – will worsen in the event of a credit rating downgrade and worsening economic conditions. Pressures arising from these developments will stifle business growth, push more small businesses over the cliff, and result in a further reduction in the rate of new business creation.
What could be done to defend SMMEs from the devastating impact of the two economic prospects discussed above? The answer seems clear. First, the top priority is to avert a credit ratings downgrade. It is quite unfortunate that the political environment continues to be as challenging as it is, at a time when all South Africans should be doing their utmost to restore confidence in the country's economy. Government, labour and business leaders, in particular, shoulder the biggest responsibility in ensuring that the country does not suffer a credit downgrade come December. Failure to do so will result in an economic tragedy of note, with a devastating effect on SMMEs and entrepreneurship overall.
Many believe bold leadership can steer us clear of such a negative outcome, and expect that all South Africans will rise up to the challenge and fend off a downgrade.
Second, greater effort must be made by both government and the corporate sector to increase market access for SMMEs by increasing their procurement from them, thereby counteracting weak demand occasioned by the muted spending of financially jittery consumers. Also, paying lip service to paying suppliers, particularly SMMEs, on time should come to an end.
Cash flow is everything for SMMEs, whether in good times or bad. In an environment where credit is likely to be scarcer and more expensive, they will have to place even more reliance on internally generated resources to keep their operations going. Delaying payment, thereby denying them quick access to their internally generated resources, is unjustifiable.
SMMEs also need to find ways to adjust to these tough economic times and ready themselves to respond as best they can in the event of a credit ratings downgrade. Increasing efficiency, reducing waste and improving cash-flow management should be the key.
SMMEs that survive these tough economic times will emerge stronger and better prepared to take advantage of future growth opportunities when economic conditions improve.
On a positive note, the recently announced R1.5-billion SMME funding initiative driven by the private sector is a most welcome development. Such initiatives, and a conducive economic environment, are what the country needs  to drive higher levels of entrepreneurship and small business growth.
Septi M Bukula specialises in small business policy and support programmes.
---