Corruption In The Private Sector
---
The private sector needs as much inspection as the public sector when it comes to corruption, as Caiphus Kgosana discovers.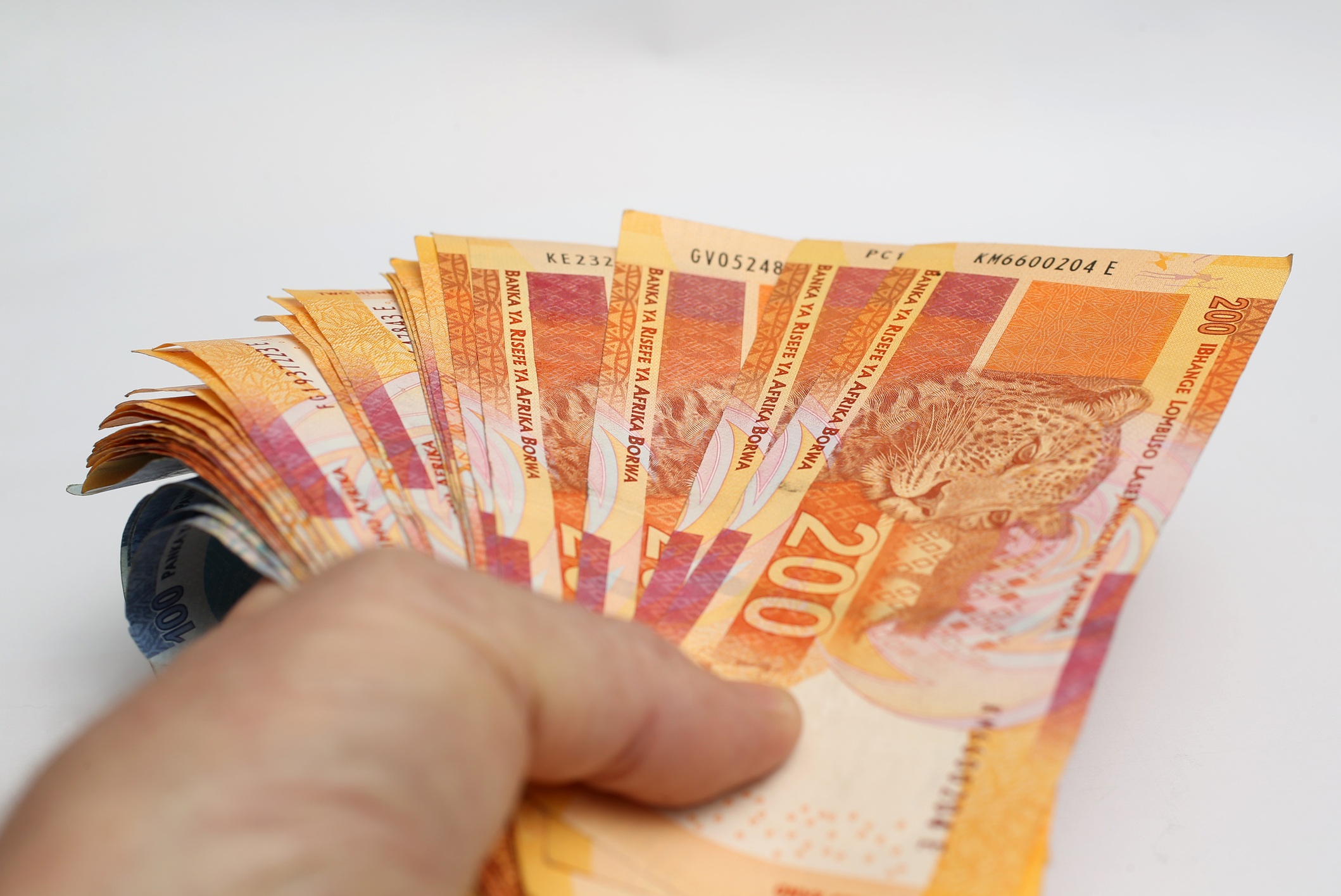 Image: ©iStock
The avalanche of infamous emails known as the #GuptaLeaks, centred around the controversial Gupta family, that have brought to the fore the extent of corruption and state capture, have also served as a reminder that for every public servant who is engaged in corruption there also needs to be a private-sector partner exerting undue influence or receiving undue benefits.
The revelations that reputable companies like KPMG and McKinsey have been sucked into the web of corruption is both shocking and of concern. KPMG is accused of serious lapses in its audit of Oakbay Investment, specifically a dairy-farming project that appears to have been used to pay illegally for a lavish wedding has now seen KPMG former boss, Moses Kgosana, fall on his sword. There are also companies linked to the Guptas that have engaged in questionable activities at Eskom through entities such as Trillian, which point to malfeasance that reaches to the heart of a sovereign state, with the help of President Jacob Zuma, his family and associates.
Defining the problem
When we talk of private-sector corruption in South Africa, there seems to be an attempt at moral equivalence between corrupt acts such as flouting tender regulations and, say, fixing a price to fleece unsuspecting customers.
For example, do we have a CEO or CFO of a large listed company accused of the kind of transgressions levelled against suspended Eskom CFO Anoj Singh? Prepaying a supplier and offering them guarantees to purchase the very entity to which they need to supply services? And renegotiating favourable terms, after the purchase?
Private-sector corruption tends to take the extreme form of malfeasance, such as that of Gary Porritt and Sue Bennet, the duo behind the collapse of Tigon, who are being pursued on 3 000 charges under the Income Tax Act, Companies Act and Stock Exchanges Control Act.
"Most corruption takes place at the interface between the public and private sector," says David Lewis, former chairman of the Competition Tribunal and Executive Director of Corruption Watch. This could be the interaction between a motorist and a traffic official, where corruption most likely takes the form of a bribe, or the interaction between a company, big or small, with a state-owned enterprise or government department. Lewis notes that peer-to-peer corruption exists in both the public and private sector, but the type where they work in tandem is more prevalent.
Lewis says the forms of corruption that Corruption Watch monitors include price-fixing, cartel conduct and other anti-competitive behaviour by companies that could be classified as criminal, but prosecuting those is "complicated" because criminal liability provisions in competition law are relatively new and remain untested as prosecuting tools.
Public- vs private-sector corruption
The most common reason advanced as to why there is more intense scrutiny on public-sector corruption than on its private-sector counterpart is that the former involves the misuse of taxpayers' money (or that of ratepayers in the case of a municipality) – "public funds for private gain" as Lewis puts it – while the latter usually involves private shareholder funds.
However, the Global Financial Crisis of 2008 put paid to that myth. The corruption that saw banks hiding toxic assets that precipitated the crisis was eventually mitigated using public funds when the banks were bailed out.
"The media, civil-service organisations and academics do not focus sufficiently on private-sector corruption – KPMG and McKinsey are a case in point," says Ebrahim Fakir, the director of programmes at the Auwal Socio-Economic Research Institute in Johannesburg. Fakir argues that these entities –in spite of facilitating the most egregious kinds of unethical and even corrupt conduct – have not felt the public ire to the same extent as Bell Pottinger, the controversial UK-based public-relations company that was found to have waged a racially divisive campaign in South Africa. "The same goes for the colluders and price-fixers, and the anti-competitive behaviour of food, medicine, cement, construction and forex manipulators who regularly get outed at the Competition Commission and at the tribunal," says Fakir.
What is to be done?
Fakir says South Africa must make effective use of the Prevention and Combating of Corrupt Activities Act 12 of 2004, which he describes as an "excellent instrument" for use against the Guptas. He notes that their recent asset sale requires regulatory approval, and that an institution like the Asset Forfeiture Unit (remember them?) could prevent the final sale until the assets have been proven to be clean. Fakir notes that the legislation can even be used to investigate the Guptas' associate and shelf company owner from Switzerland who bought their Tegeta mining interests.
"We are having to do a lot not because of lack of legislation but because of ineptitude at the Hawks and NPA," says Lewis. Corruption Watch has written to the United States Department of Justice to investigate the conduct of McKinsey & Company in its contract (or lack thereof) with Trillian and in its dealings with Eskom. Corruption Watch has also engaged the International Finance Corporation (IFC), the investment arm of the World Bank, over its investment in Net1, the parent company of Cash Paymaster Services (CPS), which administers grant payments in South Africa and whose contract was declared invalid three years ago.
The correspondence with the IFC relates to R300 million upfront payment that CPS received. Corruption Watch wants this payment returned, and for the IFC to confirm whether or not its investment in Net1 complies with its own ethical standards.
Lewis says that aside from law-enforcement agencies, regulatory bodies can play a part by putting pressure on their members, as in the case of the Independent Regulatory Board for Auditors investigating KPMG over their Oakbay audit, and that although bodies like the Law Society of South Africa may not have powers to imprison, they can have members implicated in corruption struck off the roll.
Black professional, you are truly on your own
When it comes to navigating the choppy waters of career progression and promotion, it is easy for black professionals to feel that they are on their own, either stuck in a pipeline rich in youthful and talented competition or overlooked for opportunities at key moments.
Three professionals who have experienced disappointment to varying degrees have been Sandile Shabalala who left Nedbank, where he was head of business banking, after 20 years last September; Thabo Dloti, who left insurance giant Liberty after a tumultuous tenure as its CEO; and Phakamani Hadebe, who left Absa after being overlooked for the position of head of Corporate and Investment Banking (CIB). The role was split into two new jobs, given to Temi Ofong and Mike Harvey.
Shabalala appears to have been unhappy about being overlooked for the role of group managing executive for retail and business banking, which is headed by the marketing-savvy Ciko Thomas, to whom he reported.
Dloti left Old Mutual after being overlooked as Emerging Markets CEO for Kuseni Dlamini, a move that surprised many, as Dlamini was both an industry and organisation outsider. Dloti proved his worth while running STANLIB and eventually got the top job at Liberty. But his tenure was a rough ride, with a loss of key black executives, and he eventually clashed with the chairman, Jacko Maree, and the board, sparking his acrimonious exit.
In a last-ditch attempt to keep Hadebe at Absa after he was overlooked as head of CIB, CEO Maria Ramos is said to have offered him the role of head of Agricultural Banking, where Absa is a major player due to its historical exposure. Hadebe would have been suitable for the role due to his experience at the Land Bank, which he helped turn around after being seconded from National Treasury. The decision to overlook him for the position in CIB sparked a walkout by black professionals at the announcement. The protesters, however, remain at the bank.
The only comfort that black professionals can take is that two senior black appointments that were met with scepticism, even cynicism, when they were announced appear to be working: Raisibe Morathi at Nedbank and Sim Tshabalala alongside Ben Kruger at Standard Bank.
Morathi was appointed as the Chief Financial Officer at Nedbank in 2009. At the time she announced that she would take on the role in segments as she evolved to assume full control. Impatient black professionals found this patronising babysitting unnecessary, but Morathi has grown into the role and is on track to complete a decade in the second-top job after CEO at a top-four bank.
Over at Standard Bank, when the board had to replace Jacko Maree in March 2013 they took the unusual step of naming Tshabalala and Kruger as co-CEOs. Tshabalala said at the time that he and Kruger complemented each other well. The duo, at the helm, cost the bank a hefty salary bill of a combined R90 million a year, but the ship only has one leader now. Tshabalala was announced sole CEO in September this year.
---