---
Construction workers can develop skills over years of work, say Adam Oxford and Clinton Matos, but can they turn those into the formal qualifications and certifications required to fill the perceived skills gap?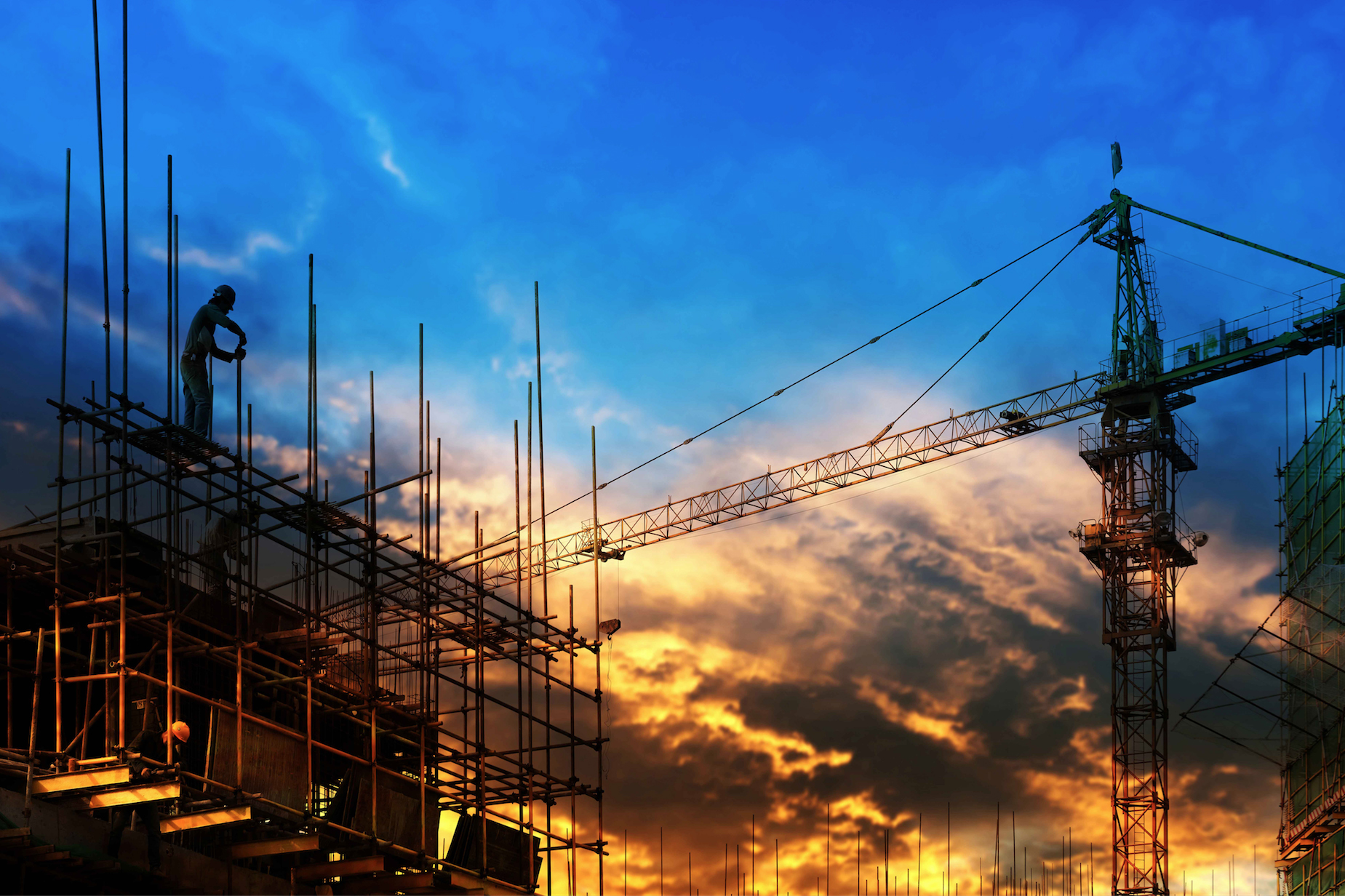 Image: ©Shutterstock
Late last year, the Engineering Council of South Africa (ECSA) published research showing that only 52% of practising civil engineers were registered with the body. On the face of it, this seems odd – the benefits of being certified by ECSA generally mean higher wages for the engineers. For employers, registered engineers generally produce a higher quality of work, as they are subject to peer review before qualifying for professional status, and their skills must be kept up-to-date with annual training.
A small price to pay for an annual fee and a few days a year in seminars, surely?
What's more, according to consulting firm PwC, which publishes an annual report on the state of South Africa's construction industry, lack of certified staff is a contributing factor holding back growth in the industry.
Tom McKune agrees. As the chair of the education and training standing committee for the South African Institution of Civil Engineering (SAICE), it's a problem he's been facing for some time, and it's becoming more acute. The key issue, he says, is that while universities and colleges are producing enough graduates to meet demand for professional engineers, there are not enough opportunities for them to get on-the-job experience that counts towards certification.
At the moment, McKune says, graduate engineers often end up in jobs which don't give them the breadth of experience required for professional certification. Historically, McKune says, engineers in the public sector were rotated through different departments, such as water, electricity and sewerage, to pick up the knowledge expected of a professional engineer. Today they're likely to end up stuck in a control room dispatching work teams, with little opportunity to branch out.
Outsourcing hasn't helped; not only does it mean there are fewer internal opportunities, but companies that undertake outsourcing are more likely to be working to low margins and not have time for staff development. Experienced engineers are in too great a demand to offer the mentorship required for the younger generation to gain the skills needed, leading McKune and his colleagues to worry greatly about the future when this older generation finally retires.
Blue too
The skills shortage in construction also affects blue-collar workers, says Dr Abimbola Windapo, an associate professor at the University of Cape Town's Department of Construction Economics and Management. Windapo says almost nothing has been done to address skills shortages in the last decade-and-a-half, and the lack of capacity and will to engage in on-the-job training is one of the biggest issues.
"There are good programmes for training bricklayers and carpenters," Windapo says, "but many blue-collar workers are almost illiterate, so it's difficult to get through a formal qualification system."
McKune says this issue also affects civil engineers, who, despite having a university qualification, often struggle with the paperwork required for professional certification.
"Right now," says Windapo, "you can be working for a construction firm for 10 years and have nothing to help you compete against a complete newcomer."
While some trades require certification, and provide a good income and reliable employment – notably electricians and plumbers – much building work is still seen as casual.
"We have to raise the professional status of employees," Windapo says, "and make the industry more attractive to young people."
Leveraging the levy
As with all types of businesses in the country, this problem with skills should be addressed by the Skills Development Levy (SDL) regulated through the Construction Education and Training Authority (CETA).
In smaller companies, this is not applicable. According to another report from the Construction Industry Development Board (CIDB), compiled in 2015, many companies are too small to reach the R500 000 per annum payroll threshold. This excludes them from needing to pay the SDL, but also from participation in training from CETA.
But even large construction companies are failing to access the SDL, says the CIDB, because so many jobs are contracted out.
"Contracts end before employers can get the benefit of the training offered to employees," the report says. "The lack of continuity of projects, coupled with clients' requirements for the employment of local labour, means that contractors cannot enrol apprentices or learners for long enough to complete their training obligation."
This issue could be seen partly as an unintended consequence of the push to grow the number of SMEs and smaller contractors in the industry.
---