Home » » Conferencing Away From Home
Conferencing Away From Home
---
Global conferencing delegates want more from conferencing venues, writes Babalwa Shota.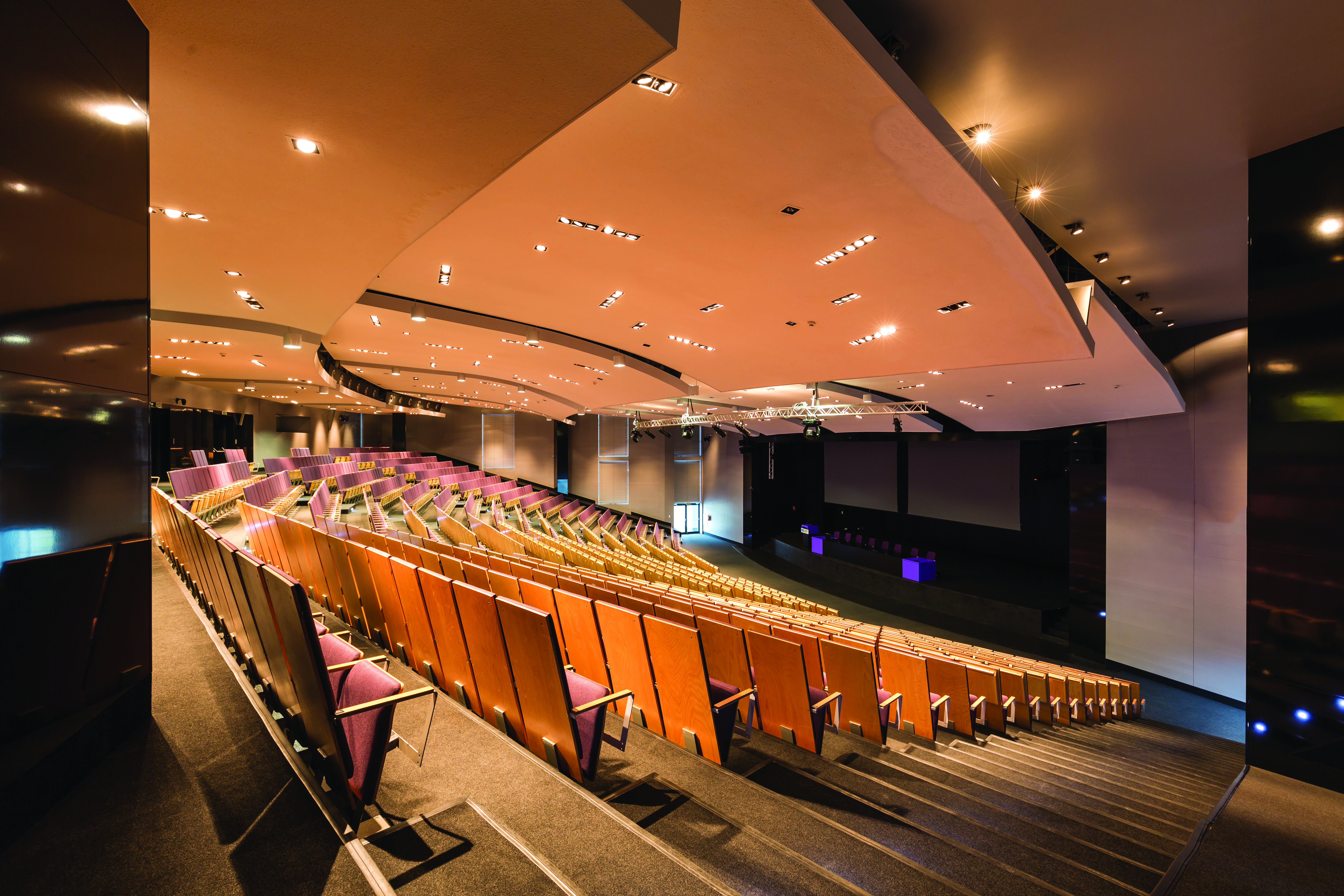 Image: Photographee.eu/Shutterstock.com
Attention to detail, use of technology and accessible location are some of the key priorities in the global meetings industry. With more conference venues opening across continents, fighting for market share has moved beyond business-to-business competition and is now playing out on a global scale.
According to the 2017 Global Meetings and Events Forecast from American Express Meetings and Events (AMEX M&E), ease of travel, safety and effective strategic management have become top influencers when it comes to choosing a conferencing venue. This, believes Gary Koetser from Century City Conference Centre (CCCC), is partly why new-kid-on-the-conferenceblock is thriving, barely a year into its existence. "We did extensive research and travelled across the world to find out what it is that global delegates are looking for. While Century City Conference Centre's original business model was created around a local market, we've seen a steady growth in interest from international markets because South Africa has become attractive to the industry," says Koetser, who is joint CEO along with Glyn Taylor.
Accommodating up to 1 200 delegates in the two large conference rooms combined, CCCC is small by international conference centre standards. Yet it's proving to be the archetypal dynamite in a small package. Its location is only 15 minutes away from the airport, with the Cape Town City Bowl a short drive away in one direction and the winelands in another. So if one is inclined to dip their toes into Cape Town's famous waters during their downtime, it can easily be arranged.
They're also on top of the trends. CCCC, which is privately owned by the Rabie Property Group, is equipped with digital signage and a wireless audiovisual system that can connect up to five people at a time, ensuring seamless transition from one presentation to another. USB ports and connection plugs are dotted everywhere, from main conference rooms and lounging pockets to their impressive breakaway venue with its "secretary service" room. "We pride ourselves on our flexibility and attention to detail," says Koetser. "When you book 500 delegates or more, this becomes your centre. The digital signage is there as an extension of your brand, the foyer can be used in whichever way you choose, our entrance from the parking area is designed for ease of movement and access. We've taken care of all the details that can frustrate or irritate. That's what you get when you have a conference centre run by hoteliers."
Another coastal rising star is Tsogo Sun's chain of hotels on Durban's Golden Mile. Their Southern Sun Elangeni and Maharani hotels offer 15 conference venues. The largest, the Great Ilanga, can seat up to 500 people, cinema-style. "Our hotels offer consistency in the service we provide across our diverse offerings, from economy to complete luxury," says Mike Jackson, Tsogo Sun operations director for KwaZulu-Natal.
Beyond the conference room 
Attracting conferencing clientele means looking beyond just your venue. When Koetser and Taylor travel to trade shows, such as IMEX in Frankfurt and Las Vegas, they extol the virtues of South Africa as a country, the Western Cape as a province and Cape Town as a city before waxing lyrical about Century City's Conference Centre and Hotel.
Jackson takes the same view, and believes in highlighting Durban's attractions to potential clients. "Cities have started to really craft what their unique selling points are − things that will drive interest in your city, such as new tourist attractions, transport developments, proximity to main areas, beach locations and so on. Durban offers proximity to a three-in-one experience: the Drakensberg; Hluhluwe for game viewing; and the Indian Ocean."
Jackson says there's a stronger focus on promoting local and international tourism: "Cities and provinces, alongside corporates, have started to really bid for, and win, event bids both locally and internationally." Functionally, Jackson also notes that guests have greater expectations. They want more from the services offered on-site, such as "24-hour business centres, natural light in venues, complimentary Wi-Fi, and great food-and-beverage services."
With the 2017 AMEX M&E predicting a rise in hotel group rates, it becomes necessary for venues to move towards the one-stop-shop model − or at least create new and unique offerings within their cities and provinces.
As a "city within a city", the CCCC has plenty to offer the business traveller, says Koetser. Café-style leisure time, a lazy boat ride on the canals, a visit to the Intaka Island, fun and games at Ratanga Junction and world-class shopping in Canal Walk are just some of the activities on offer at the conference centre.
So far, South Africa looks to be in good standing when it comes to conferencing and events. It's certainly positive news in this time of a depressed economy. ­
Some of SA's most popular conference venues
The Gallagher Convention Centre in Midrand, which has been around since 1995, has hosted everything from Miss World to the Pan African Parliament.
Sandton International Convention Centre in Sandton, Johannesburg, is a favourite gala dinner and award ceremony venue.
The Cape Town International Convention Centre is the annual location for a diverse portfolio, including the Mining Indaba and the Cape Town International Jazz Festival. It was also the venue for the final draw of the 2010 FIFA World Cup South Africa. The home of Cape Town Fashion Week is linked via a walkway to the slick The Westin Cape Town hotel. It's also a short drive or leisurely walk away from the world-class V&A Waterfront and hip outdoor restaurants and bars in Green Point.
Sun City Resort in North West Province is home to the Miss South Africa pageant and an impressive list of grandiose international concerts.
Durban's Inkosi Albert Luthuli International Convention Centre has hosted the International AIDS Conference, the Commonwealth Heads of Government Meeting and the COP17 meeting, among many others.
Carnival City Casino and Hotel in Brakpan, Gauteng, is a circus-themed wonder that's one of the province's most popular conferencing and entertainment venues. It's best known for hosting some of the greatest entertainers from SA and the world. Everything one needs is within its walls – classy accommodation, a casino, live entertainment, dining options and an impressive conferencing experience.
---