Home » » Committed To The Cause
Committed To The Cause
---
Sungula Nkabinde unpacks the growing trend of social entrepreneurship in South Africa.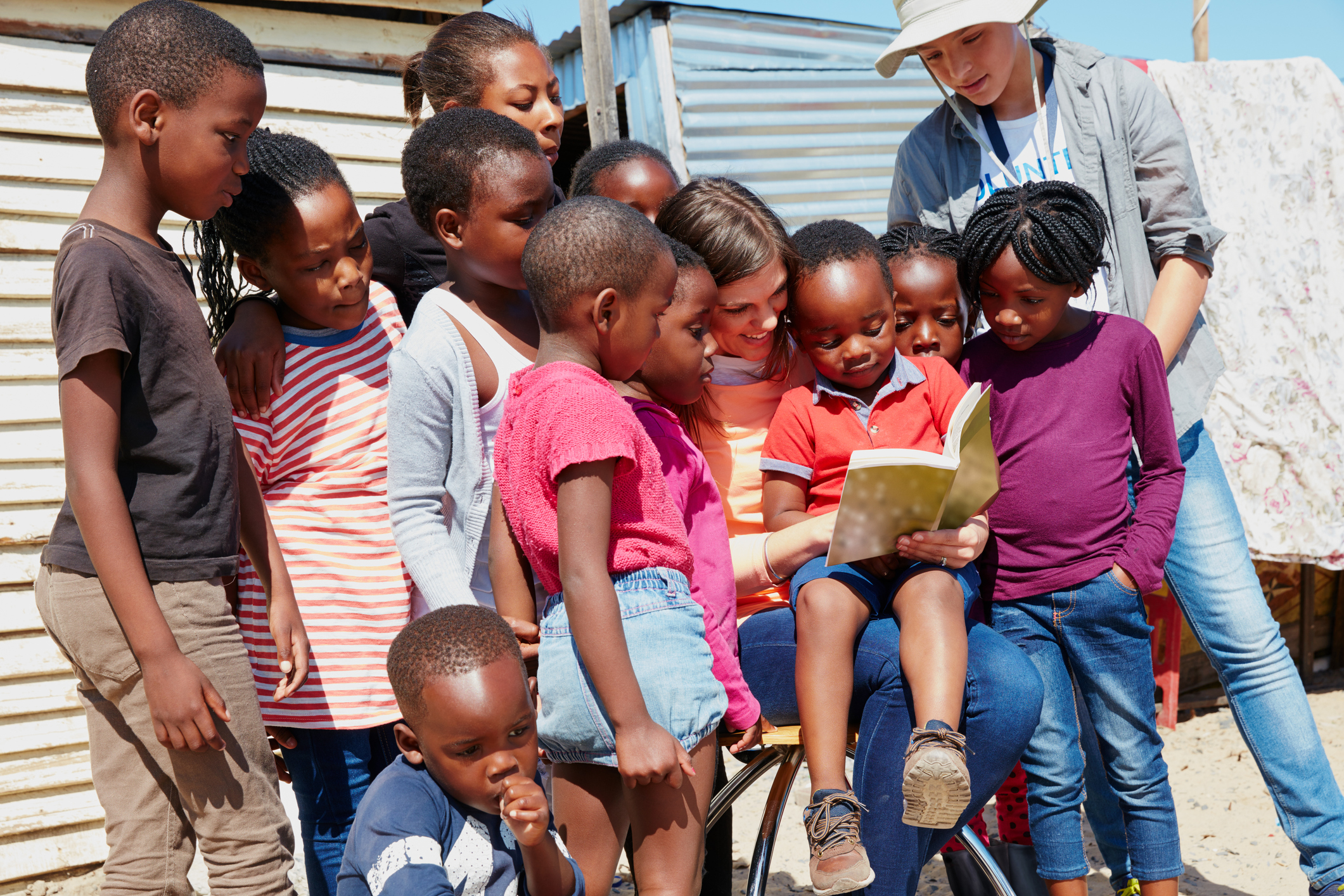 Image: ©iStock
Social entrepreneurship is a new approach that blends the values held by social organisations with the efficiencies and profit motive of business.
"Social enterprises are organisations that have a social mission first, and earn a profit doing so," says Kerryn Krige, who runs a year-long academic programme on social entrepreneurship at the Gordon Institute of Business Science, and who co-authored a book called The Disrupters, which tells stories about social entrepreneurs.
According to Krige, social entrepreneurship is a model that is swiftly gaining recognition in South Africa but is a difficult concept to define.
"What is challenging for us, culturally, is that we associate social issues with charity. And charities are funded by goodness – donations, philanthropy, and the time we give. It's not the self-interest we associate with profit," she adds. Social enterprises are as vast as they are different.
Collectively, they represent the thick line between for-profit and charity organisations. Some, like Sharanjeet Shan's Maths Centre, which is dedicated to improving maths and science education by enhancing the qualifications and efficacy of teachers at poorly resourced primary and high schools, sit close to the not-for-profit side of the spectrum. Others, like Propertuity, the company behind Maboneng Precinct that is driving the rejuvenation of Johannesburg's city centre, are social-purpose businesses that have a strong profit motive.
Fundza.co.za gives young people access to books through their smartphones, tablets and laptops. It was founded by independent publishing house Cover2Cover Books, in order to improve literacy levels by providing free reading material to South Africa's underprivileged youth and publishing the works of amateur writers.
According to its website, more than 500 young writers have had work published, with some authors submitting novellas of up to 20 000 words, all typed out on a cellphone.
On average, 50 000 people access FunDza content each month and, in the last financial year, the organisation reached more than 450 000 people through its 'library on a phone' project. Also, more than 1 000 people have benefited from its 'developing young writers' programme. Mignon Hardie, executive director and trustee of the FunDza Literacy Trust, says it is hard to grow a culture of reading in book-poor environments, particularly because of the high cost of reading material and the lack of local content.
"A 2013 study, which assessed a series of matric exam papers across a range of subjects, found that one of the biggest reasons for [a] lack of achievement was an inability to read and understand the question, and an inability to write long-form answers to questions," says Hardie. "When one thinks that half of learners who enrolled in grade 1 don't make it to matric … we realise that we are facing a literacy crisis."
The Praekelt Foundation makes knowledge more accessible throughout the African continent through Wikipedia Zero, a platform that gives anybody with a basic mobile phone access to Wikipedia, free of charge and without needing data.
Siyazenzela Plant Biotech and Agricultural Consultants started an urban farm in Soweto that provides low-cost produce to the community and supplies the neighbouring primary school's kitchen.
It was co-founded by Sakhile Skhosana who, having been unemployed, used his background in microbiology to start a business that would both earn him a living and make a difference in his community. He is also behind the Soweto Imvelo Market, which buys produce from local farmers that it sells and delivers to households.
He says that while the garden is profitable, it is not making enough for shareholders to quit their day jobs. "We haven't applied for funding," says Skhosana, "because, as you know, that can take forever. We are a group of friends who approached this as a side project. But it's also an investment. Right now we're making a profit, but it's not enough for any of us to make the farm our primary focus."
Funding is tricky when it comes to social enterprises. The blurred line between charity and profit motives makes it doubly difficult to raise capital. Whether it be in the form of donations or equity investors, finding funds is often a struggle. It seems to involve either finding an investor who believes in the earnings and growth potential of the entity as a business, or finding partners who are committed to the same cause.
"How can you fund something that doesn't exist?" asks Krige, who says that most social enterprises are registered as both for-profit and nonprofit companies, which is rather cumbersome and doubles the amount of red tape. Nevertheless, social entrepreneurs persevere. As all entrepreneurs do.
There is a large body of research that speaks to the need for social enterprises in South Africa, says Krige, citing the Global Entrepreneurship Monitor, which states that it is a model that works in countries with high inequality and a high youth demographic, like ours.
"It's about keeping your eyes open. Look at the world not through the lens of profit and how much money you can make, but rather through the lens of how you can [contribute] value and improve the livelihoods of those around you. Then make it happen. Then you're a social entrepreneur,"she concludes.
Did you know?
The consequence for organisations starting out with a social entrepreneurial bent is that they think differently about how they deliver their services. Weaved into their models are opportunities to generate income that underpin the service.
---